Sustainable Building Envelope Demonstration - B&Q Event

Tuesday, 14 October 2014 from 08:30 to 12:00 (BST)
Event Details
 Sustainable Building Envelope Demonstration - B&Q Event
Showcase Roof Installation of Transpired Solar Collectors 
  Time: Tuesday 14th October 2014, 8:30am - 12 noon
Venue: Orbit Business Centre, Merthyr Tydfil
To register for free, visit http://bit.ly/1lXtnBz
Please register before Tuesday 7th October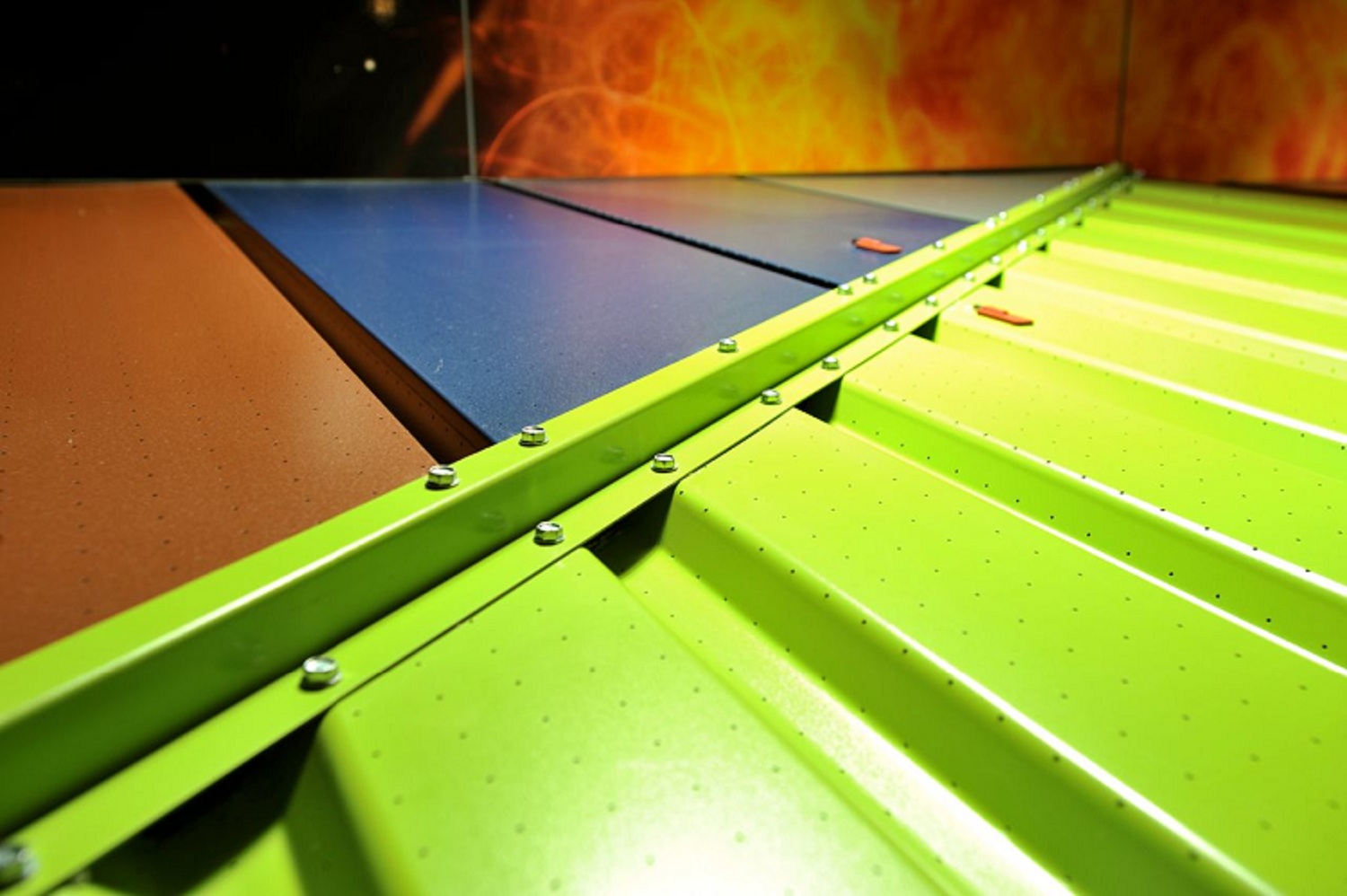 Cardiff University's Sustainable Building Envelope Demonstration (SBED) project, in partnership with Tata Steel, has installed Transpired Solar Collectors (TSCs) onto the roof of the newly built B&Q store in Merthyr Tydfil. The event will share the knowledge and experience learnt from the installation and will demonstrate how the TSCs use solar power to heat air before directing it into the building.
 Speakers will include representatives from:
Cardiff University;

Tata Steel;

BAM (construction company);

Hammerson Ltd (property developer); and 

B&Q (building user). 
After the presentations, there will be a site visit to the B&Q store to observe the installation.
To register for free, visit http://bit.ly/1lXtnBz
For more information contact Yu-Chiao Wang, SBED Administrator via e-mail wangy73@cf.ac.uk or phone 029 20870506.
There are limited spaces available, so please register early to secure a place. The last date to register is Tuesday 7th October. Free Breakfast will be provided.
Prosiect Arddangos Amlenni Adeiladau Cynaliadwy – Digwyddiad B&Q
Arddangos Gosod Casglwyr Solar Trydarthol ar ben To
 Amser: Dydd Mawrth 14 Hydref 2014. 8:30am – 12pm
Lleoliad: Canolfan Fusnes Orbit, Merthyr Tudful
 I gofrestru am ddim, ewch i http://bit.ly/1lXtnBz
Byddwch cystal â chofrestru cyn dydd Mawrth 7 Hydref
Mae prosiect Arddangos Amlenni Adeiladau Cynaliadwy (SBED), ar y cyd â Tata Steel, wedi gosod Casglwyr Solar Trydarthol ar do siop newydd B&Q ym Merthyr Tudful. Yn ystod y digwyddiad, bydd yr wybodaeth a'r profiad a gafwyd wrth osod y casglwyr yn cael eu rhannu, a bydd modd gweld sut mae Casglwyr Solar Trydarthol yn defnyddio pŵer solar i dwymo'r aer cyn ei anfon i mewn i'r adeilad.
Bydd y siaradwyr yn cynnwys cynrychiolwyr o:
Prifysgol Caerdydd;

Tata Steel;

BAM (cwmni adeiladu);

Hammerson Cyf. (cwmni datblygu eiddo); a 

B&Q (defnyddwyr yr adeilad). 
Ar ôl y cyflwyniadau, bydd pawb yn ymweld â siop B&Q i weld y casglwyr trydarthol.
I gofrestru am ddim, ewch i http://bit.ly/1lXtnBz
I gael rhagor o wybodaeth, cysylltwch â Yu-Chiao Wang, Gweinyddydd SBED, trwy e-bostio wangy73@cf.ac.uk neu ffonio 029 20870506.
Rhaid cyfyngu ar nifer y bobl a all fod yn bresennol, ac felly dylech gofrestru'n gynnar i wneud yn siŵr o le. Y dyddiad olaf ar gyfer cofrestru yw dydd Mawrth 7 Hydref. Bydd brecwast ar gael am ddim.
When & Where

Orbit Business Centre
Rhydycar Business Park
CF48 1DL Merthyr Tydfil
United Kingdom


Tuesday, 14 October 2014 from 08:30 to 12:00 (BST)
Add to my calendar
Organiser
SBED is partly funded by European Regional Development Fund and match funded by Cardiff University's Welsh School of Architecture, with Tata Steel as its industrial partner.