Take part in Hammersmith & Fulham's first Climate Carnival!
About this event
Circular design for sustainable buildings: Sand's End Art and Community Centre Tour
Emissions from a building's materials and construction can account for half of its lifetime emissions. 'Circular design' reduces these emissions by using less carbon-intensive materials, designing buildings to be adapted rather than demolished, and ensuring components can be reused when the building reaches the end of its life. Join the architects and staff at the award-winning Sands End Arts and Community Centre to hear how innovative circular approaches have been incorporated into its design.
Please complete a Covid-19 lateral flow test before attending. Do not attend if you or someone in your group is feeling unwell.
H&F's Climate Carnival
At Hammersmith & Fulham, we're ready to take Climate Action Together. In the lead up to COP26, you can find out what your council and community are doing to tackle the Climate Emergency by taking part in our first ever Climate Carnival.
This tour is one of a series of Climate Events by Hammersmith & Fulham Council. We're running a breakfast briefing each day during the carnival to showcase H&F Council's commitment to tackling the Climate Emergency. Throughout the rest of the day there are a range of council and community events that you are welcome to take part in.
Check out the full programme of events here:
www.lbhf.gov.uk/climate-carnival
Sign up to our other breakfast briefings here:
Sign up to our other breakfast briefings here:
Mon 25 Oct: Homes, Buildings and Energy
Tues 26 Oct: Travel
Weds 27 Oct: Things we use
Thurs 28 Oct: Climate Summit (in-person)
Fri 29 Oct: Adapting to Climate Change
Fri 29 Oct: Ecology (afternoon briefing)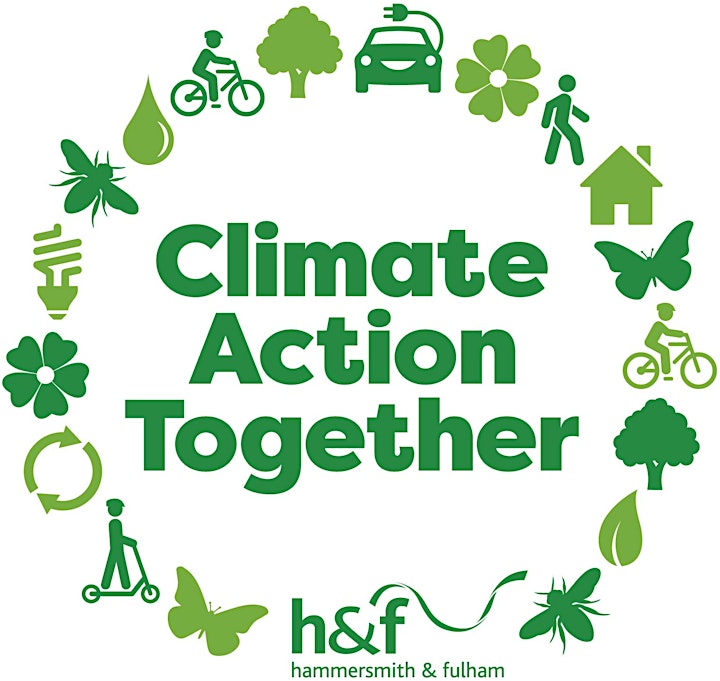 Organiser of Sustainable buildings: Sands End Art and Community Centre Tour