Sustainable businesses workshop with Zero Carbon Liverpool
Description
This day of presentations and workshops will be of interest to any local businesses seeking to do more to engage with the green agenda, whether they are just beginning to consider their options or are looking for a new approach to compliment current activity.
This workshop will provide attendees with a range of options to act on business energy and environmental issues, empowering them by looking at the wider context, whilst also providing examples of incremental first steps that any business can take.
The event will include
A keynote presentaion from Zero Carbon Britain

A presentation from the Low Carbon Eco-Innovatory about their current funding programme

Presenations and a panel debate involving practitions from local businesses reflecting on how to make businesses more sustainable from within


Interactive workshops on what businesses practices will look like in a low carbon economy in 2040

There will be a presentation from the Local Enterprise Partnership about energy use relevant to the key sectors that make up the local economy
This event is brought to you by Zero Carbon Liverpool project, a partnership between Liverpool Community Renewables (LCR) and the Centre for Alternative Technology (CAT) and funded by the Big Lottery.
Zero Carbon Britain is a research project led by CAT. Zero Carbon Britain has developed an energy model for the UK mapping a route to a 100% renewable energy system. They have recently published a report Zero Carbon Britain: Making it Happen, that considers the challenge of changing perceptions about climate change within society, and addressing other non-technical barriers to action.
The Zero Carbon Liverpool project seeks to bring the thinking of Zero Carbon Britain to the Liverpool City Region. There will be an opportunity to learn more about the funding which Zero Carbon Liverpool has won in order to take individuals to CAT for a short-course on Zero Carbon Britain June 7th-8th.
This event is partnered with a weekend workshop, Zero Carbon Liverpool: Making it Happen which is a session for the general public on 20th May 2017.
This event was made possible by the Big Lottery Fund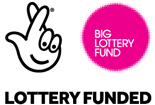 AGENDA
09:30am Arrival and registration
10.00am Keynote: What is Zero Carbon? Presented by Zero Carbon Britain
10.40:am Business Energy in Liverpool City Region, Local Enterprise Partnership
11:05am Greening Products and Services with Low Carbon Eco-innovatory
11:30am Morning workshop: What will your business look like in 2040?
Lunch and networking
01:15pm Zero Carbon Britain: Making it Happen (for Business)
01.45pm Making it happen - Discussion panel – 4 Guest Speakers
2:15pm Afternoon workshop: Communication with business, customers & communities
03:15pm World Café - circulation and discussion with Guest Speakers
03:45pm Zero Carbon Britain – What happens next – discussion and questions
04:30pm Wrap-up