Sustainable Construction seminar – The Festival of Sustainable Business
Description
Please note, complimentary tickets do not include lunch vouchers


The Future Economy Network is proud to be presenting this seminar with subscribers and sponsors Bevan Brittan. They will be joined by representatives from Bright Green Futures, Buro Happold and Weston College.
The decarbonisation within construction, building maintenance and heating is key to progressing our ambitions towards carbon neutrality. What can we learn from across the UK and further afield? What opportunities does this present for business and what funding opportunities can help progress these aspirations?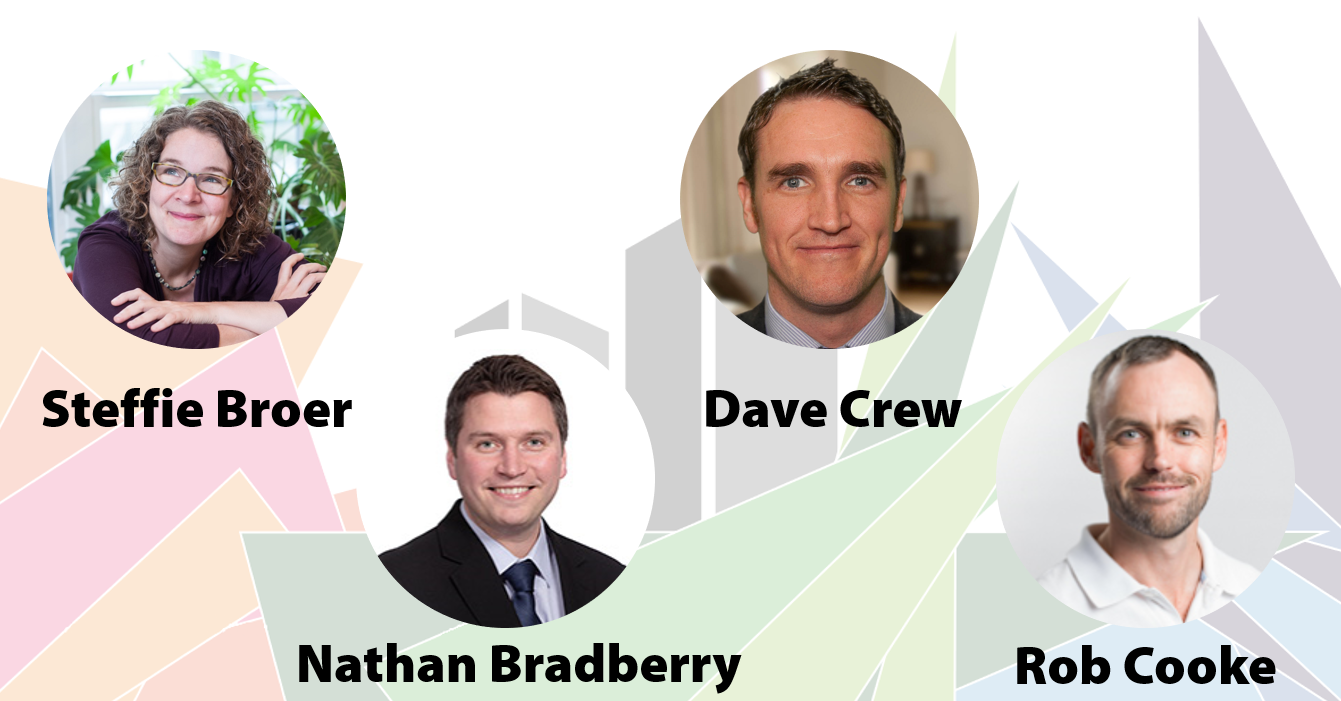 Nathan Bradberry, Partner Infrastructure (Energy and Construction), Bevan Brittan
In a world of climate emergency and the UK's commitment to zero carbon, Nathan Bradberry will present on the role of district heating and housing energy retro-fit as key contributors to the UK's transition towards carbon neutrality. The presentation will cover the future ambitions, opportunities and challenges faced in these markets.
Steffie Broer, Founder, Bright Green Futures
This talk will be about Bright Green Futures Water Lilies project. Water Lilies is a pioneering eco self-build community project in Bristol situated by 650 acres of Blaise Castle parkland and Kings Weston Estate. The project is designed by Bright Green Futures in collaboration with Marshall and Kendon Architects and individual self and custom builders. We provide the option for people to design their homes, alongside influencing community features and creating the building blocks for an eco-community, and then part-build their homes and community with hand holding support from Bright Green Futures.
Dave Crew, Head of Employer Partnership, Weston College
With record levels of employment and a challenging skills landscape, Dave Crew will discuss the opportunities for businesses to attract, retain and grow a talented workforce, maximising relationships with education providers. The presentation will include details of the colleges new £4m Construction Training Centre, how education is responding to industry, and the opportunities for employers through engaging with the education.
Please note that there are bundle options available for our seminars and gala dinner
here
.
Due to unforeseen circumstances Robert Harrold, HAB Housing and Andy Merrin, ENGIE are no longer able to speak at this seminar.
---
Agenda
9:30 – 9:55 – Registration and coffee
9:55 – 10:00 – Introduction from The Future Economy Network
10:00 – 10:10 – Introduction from Simon Crichton, Triodos Bank
10:10 – 10:30 – Nathan Bradberry, Bevan Brittan
10:30 – 10:50 – Rob Cooke, Buro Happold
10:50 – 11:10 – Dave Crew, Weston College
11:10 – 11:30 – Steffie Broer, Bright Green Futures
11:30 – 11:55 – Panel Discussion
11:55 – 12:00 – Closing remarks
12:00 – 12:30 – Networking
After 12:30 – Visit exhibition and have lunch at Millennium Square (see below)
As part of your ticket, you will receive a lunch voucher to exchange at our Sustainable Food Zone at Millennium Square.
---
Speakers
Nathan Bradberry, Partner Infrastructure (Energy and Construction), Bevan Brittan
Nathan is a partner at Bevan Brittan LLP and leads on Energy Infrastructure work. He is part of a team of dedicated energy lawyers that specialise in energy efficiency and energy performance contracting working on projects ranging from more straight-forward installation of energy generation equipment, operation and maintenance agreements, guaranteed saving models through to more substantial procurements of heat networks and district energy schemes. Bevan Brittan has market leading expertise in the delivery of heat networks and advised on 5 out of the 9 projects that received Government investment as part of the pilot funding round of the Heat Networks Investment Project (HNIP). The team has 360 degree experience of advising all parties that may be involved in a heat network or energy efficiency project including developers, local authorities, housing associations, Universities, funders/investors, energy generators, infrastructure contractors/suppliers etc.
Bevan Brittan LLP has 'considerable knowledge and experience in both public and private sector energy deals' and is routinely instructed by utilities and energy companies in complex district energy schemes and renewable projects. Nathan Bradberry is 'particularly strong in EPC contracting'. - Extract from 'The Legal 500'
Steffie Broer, Founder, Bright Green Futures
Steffie Broer is an award winning entrepreneur and environmentalist and founder of Bright Green Futures. Bright Green Futures is the UK's leading provider of eco self-build communities. The company enables its customers to design and build their dream home in the heart of contemporary and thoughtful communities. Steffie built her first home in an eco self-build community in 2001 with her first baby on her back, whilst also working as a sustainable energy advisor. Keen to explore how house building can be truly sustainable, Steffie completed an engineering doctorate in creating low carbon communities at UCL. She concluded that eco self-build communities have significant potential not only to improve livelihoods but also to develop highly sustainable communities. Inspired by her findings and personal journey, the next logical step was to found Bright Green Futures to create a proof of concept: Known as The Courtyard, Steffie led the design and construction of a co-housing community of six self-build homes for her family and friends. Currently, Steffie is pioneering a flag-ship self-build development called Water Lilies, consisting of 33 carbon neutral self and custom build homes in Bristol.
Dave Crew, Head of Employer Partnership, Weston College
Dave Crew, Head of Employer Partnerships at Weston College has over 12 years' experience in the further education sector following a career in financial services and recruitment. Dave is responsible for driving the business focused marketing strategy, developing strategic partnerships, and managing high-profile business growth projects. In addition, Dave ensures that Weston College, one of the largest education providers regionally and nationally, responds to the changing needs of industry.
Dr. Robert Cooke CEng MEI PQP, Associate Director, Buro Happold
Rob is a Doctor of engineering and Chartered Energy Engineer with 20 years industry experience. In BuroHappold he has led a range of new initiatives from cutting-edge research to development of new tools and services relating to energy and wider sustainability. Rob applies these technical skills and strategic sustainability thinking across a broad spectrum of project types and scales, from strategy development through design and completion. With experience of providing sustainable design input for over 200 projects and engagement in 10+ doctorate-level research projects Rob offers extensive knowledge and valuable experience for informing decision making and design. This experience and a commitment to supporting research and innovation has helped many these projects achieve numerous industry awards for sustainable design. Rob was awarded Construction Week Middle East MEP Engineer of the Year 2012, Engineer of the Year in the Middle East Architects Awards in 2013 and the ICE Cooper Hill Memorial Prize in 2019.
Simon Crichton, Food Farming & Trade Team Manager, Triodos Bank
Simon leads Triodos Bank's specialist organic food, farming and trade team. He joined Triodos Bank in 2009 having completed a Degree in Agriculture at Harper Adams and worked as a farm consultant. He has nearly 20 years' experience in agricultural banking and still learning. Triodos actively supports the organic market by lending to some of the UK's leading organic businesses - from farmers, producers and processors to retailers and restaurants. Simon is on the Organic Trade Board and involved with number of other organisations supporting a sustainable approach to business.
---
The Future Economy Group are working with carbon offset provider, The Converging World to calculate Festival attendee's carbon footprint. Attendees for the seminars have the option to add this to their ticket price when completing their Eventbrite booking, with a suggested donation of £1 per attendee. It is hoped that this will help those attending to consider their carbon footprint in their everyday activities. For those who decide against offsetting their carbon, The Future Economy Group will make their payment. All payments will be made to our chosen charity, The Converging World. Find out more information here.
Dark Green Sponsors: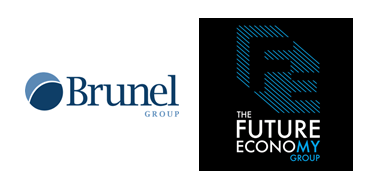 If you have any questions please email festival@thefutureeconomygroup.co.uk
If you would like to subscribe and receive discounts, please email info@thefutureeconomygroup.co.uk
Follow us on Facebook, Twitter & Instagram
We will share your Name, Job Title & Company with the sponsors, delegates & speakers to this seminar only.
If you don't want this information to be shared please let us know when you have purchased your ticket.
We take photos at our events for marketing purposes, if you don't want your picture taken please let us know.
Please be advised, if you have already purchased tickets then they are not exchangeable for the complimentary ones.