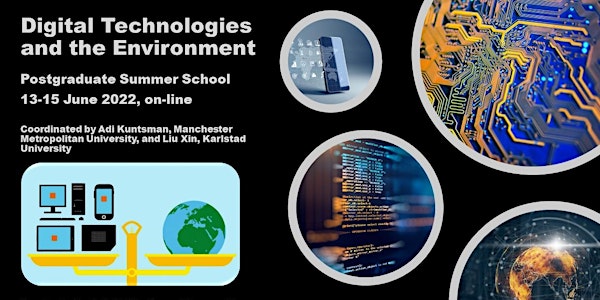 Sustainable Design Patterns for the (Digital) Future
What "design patterns" are needed as we move into an increasingly climate-disrupted future?
About this event
Models surround us. They permeate nearly every knowledge domain and encode assumptions about the way that aspects of the world work, but are always only approximate. In the world of digital games, how might a closer attention to modeling--specifically, environmental modeling--encourage us to reevaluate our relationships to electronic artifacts and the biosphere? What "design patterns" (IGDA Climate SIG) are needed as we move into an increasingly climate-disrupted future?
Participants will be required to read a short article which will be sent prior to the Masterclass. It is recommended that participants try playing a relevant game or two before attending the Masterclass, e.g. Luxuria Superbia which is discussed the article, or the more abstract Lichenia.
Schedule
13.00 introductory presentation
13.30 breakout room group activity
14.00 short break
14.10 presentations by groups (Workshop part II)
14.30 Q&A and discussion
Alenda Y. Chang is an Associate Professor of Film and Media Studies at the University of California, Santa Barbara. Chang's work has appeared in numerous journals, among them Interdisciplinary Studies in Literature and Environment, Qui Parle, electronic book review, Feminist Media Histories, and Resilience. Her 2019 book, Playing Nature: Ecology in Video Games (University of Minnesota Press), develops environmentally informed frameworks for understanding and designing digital games. At UCSB, Chang co-directs Wireframe, a studio promoting collaborative theoretical and creative media practice with investments in global social and environmental justice. She is also a founding co-editor of the UC Press open-access journal, Media+Environment.