Description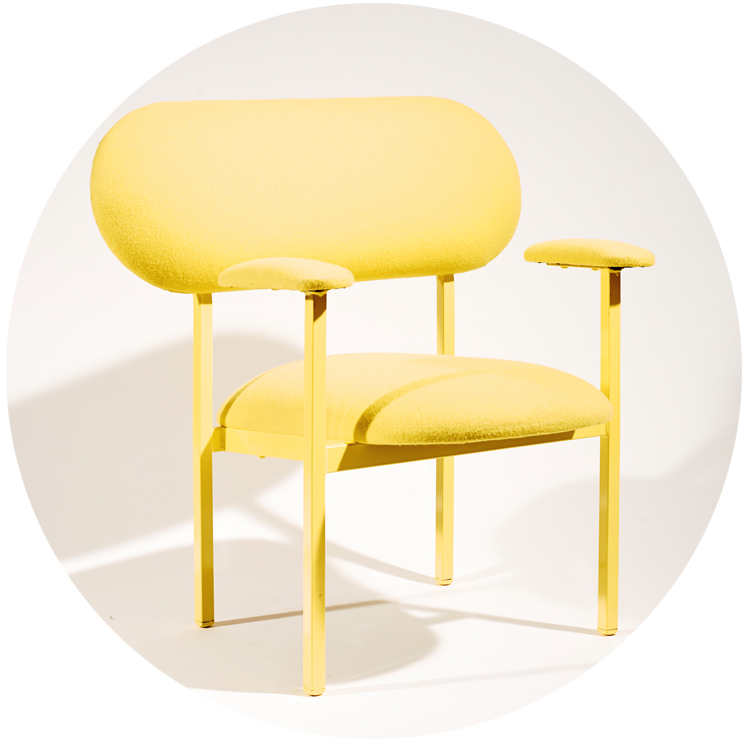 SUSTAINABLE DESIGN: WHAT'S NEXT?
A discussion panel hosted by Rachael Moloney
Sustainable Design gurus Nina Tolstrup, Dian Simpson, Marjan Van Aubel and Merel Karhof discuss the future of sustainability in a conversation led by Wallpaper city Guide editor Rachael Moloney. The designers, will share their views on "what's next" for sustainability and design.
Nina Tolstrup
True to Nina's Scandinavian roots, simplicity and integrity are the trademarks of her design; a pared-down, contemporary but characterful aesthetic combined with a democratic belief in good design for all go a long way to explaining the timeless and unpretentious qualities of the studio's work.
But whilst her work can be simple, honest and minimal it is always playful and humorous. Studiomama has pioneered open source by pushing the limits of material recycling, extending product life and exploring new forms of up-cycling, whilst simultaneously challenging conventional business models and distribution methods.
Nina's curiosity for new challenges has led to an incredibly diverse portfolio (furniture, electronic products, jewelry, glassware, exhibition-design, NGO collaborations, interior and architectural projects), all realized via novel processes, technologies and materials. Studiomama's passion for variety gives her an extraordinary broad perspective evidenced in a daring, influential and socially relevant portfolio.
Dian Simpson
After graduating with a masters degree in Product Design from the Royal College of Art in London in 2013, Diana' focus has been on issues around sustainability, materials and the cultural implications of these. Under the umbrella of Golondrina design, Diana has been working on developing urban systems of collection and transformation of local waste into functional and higher value products, as well as developing energy harvesting products for third world countries.
Marjan Van Aubel
Marjan van Aubel (b. Netherlands, 1985) is a designer of materials and objects whose practice spans the fields of science and chemistry. She is a graduate of the Royal College of Art Design Products (MA) and the Rietveld Academy (BA) Designlab. Her research process blends scientific precision with sensory responsiveness to develop aesthetic solutions for the future. Van Aubel's objects make tangible the potential of technology and energy-harvesting for the benefit of the living environment. At the heart of her collection is a series of innovative materials, from foam porcelain to integrated solar cells based on the properties of colour. Intuitive and inquisitive, she believes interdisciplinary practice is the way forward for design. Vuorivirta was recently nominated as the Young Designer of the Year 2013 by Design Forum Finland.
Merel Karhof
Merel Karhof, (b. Netherlands, 1978), lives and works in London. Already at a young age she travelled through Europe and lived regularly for longer periods in different European countries. Travelling has given her the opportunity to sharpen her curiosity, as well as discover local manufacturers, and it continues to inspire her to make products in a dialogue with her surroundings.
With her designs, she reveals the unnoticed and creates awareness of obvious things such as the daily variable colour of the water in Venice, or the urban wind, which she uses as an energy source to knit scarves and make furniture upholstery.
In Karhof's work there is a strong emphasis on the sustainable process. In her research-based way of working, she develops her own tools and products, which function as 'three-dimensional sketchbooks' that visualize her studies.
Organiser of Sustainable Design : What's next?
Marc was first initiated as a shaman whilst undertaking missions through Mongolia, Liberia, and Brazil. He soon began to join his multi-dimensional energy practise with his knowledge of interior design to create The Sacred Art of Transformative Spaces, a body of work based on temple-making knowledge from ancient civilisations.
A certified Reiki and Theta Healing practitioner. he has completed the 20 levels of Kenneth Ray Stubbs Path to shamanic transformation training and all modules of Christian Kiriacou's The House Whisperer Academy. 
He has now undertaken missions, ceremonies and workshops across the world, and specialises in supporting clients in their explorations on the art of divine prosperity.