Join us on Wednesday 30th June for our mini-conference on Sustainable Employability for young people.
About this event
Who is this mini-conference for?
This event is for HR professionals, practitioners, business psychologists, recruiters, L&D professionals, test designers, and coaches. Essentially, for anyone with an interest or influence in the world of employability. The mini-conference will also be helpful to anyone applying for roles either now or in the future, and for those considering their career more holistically.
Why should I attend the mini-conference?
First and foremost, our event is free, but you will gain a fascinating insight into the topic of employability from different viewpoints courtesy of our expert speakers. Employability describes the skills and personal attributes that make someone more likely to gain employment and be successful in their chosen occupation. The jobs market post-pandemic is more open than it has possibly ever been, meaning that understanding the principles of employability are hugely beneficial throughout this period of societal transition and recovery.
What is on the agenda?
We have four brilliant speakers which will be followed by a Q&A session. The proposed agenda for the event is below:
12:00pm: Introduction - Taslim Tharani, Co-Founder, Centre for Psychology at Work, and Ali Shalfrooshan, PSI, Head of International Assessment R&D
12:10pm: Session 1 - Deciding on the future. Miranda Glavin, Elev8Careers, Founder/Director
12:30pm: Session 2 - What is the size of the challenge for young people? Mark Abrahams, MWS Technology Ltd, Chartered Psychologist
12:50pm Session 3 - What are the behaviours that underpin employability? Ali Shalfrooshan, PSI, Head of International Assessment R&D
1:10pm: Session 4 - How a young person can become a future leader of the Civil Service? Phil Wilson, Civil Service, Head of Assessment and Diversity/Head of Consultancy - Civil Service Fast Stream and Emerging Talent/Occupational Psychology Services
1:30pm: Session 5 - Panel Question and Answer session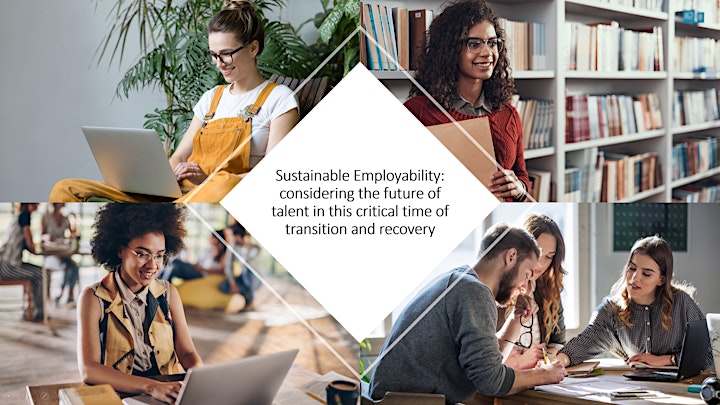 Organiser of Sustainable Employability: The Future of Talent