About this Event
Women in Sustainability (WINS) exists to help women flourish in careers that are building a sustainable world. The Glasgow Hub events are lively, supportive and passionate. So far in Glasgow, our topics have looked at soft skills but this time, we will focus on Sustainable Finance, specifically investment, and the current state of play in this burgeoning sector. This will be a friendly, informal and highly interactive session in which our speakers will facilitate conversations about the challenges and opportunities in this area, and share their wealth of experience.
The speakers are highly influential and impactful women, who'll be sharing their insights and tips on how to invest or to get investment. We'll be hearing from the women at Cornerstone Asset Management about their journey to launching a responsible investment initiative within a traditional asset management company. Social Investment Scotland will talk to us about their clients and why they got investment and there will be businesses in the room to explain why strategic sustainability constitutes a smart business decision.
We'll explore the interdisciplinary nature and social, environmental and economic benefits of sustainable finance and investment. Closer to home, we will be considering the sustainable investment decisions we make in our daily home and business lives and the different approaches we can take to assess and implement these important decisions; giving us new strategies and perspectives
Adding to the mix the usual 'Women in Sustainability' approach of getting you connecting and working together, this will be a highly informative session that you simply can't afford to miss!
The Women in Sustainability Network is already established with Network Hubs in Edinburgh, London, Bristol, Aberdeen, Manchester and Newcastle, amongst others.
As ever there will be the space and opportunity to network and share experiences with colleagues. We look forward to seeing you there!
Speakers are as follows:
Jen Paice (top) and Rebecca Kowalski (bottom)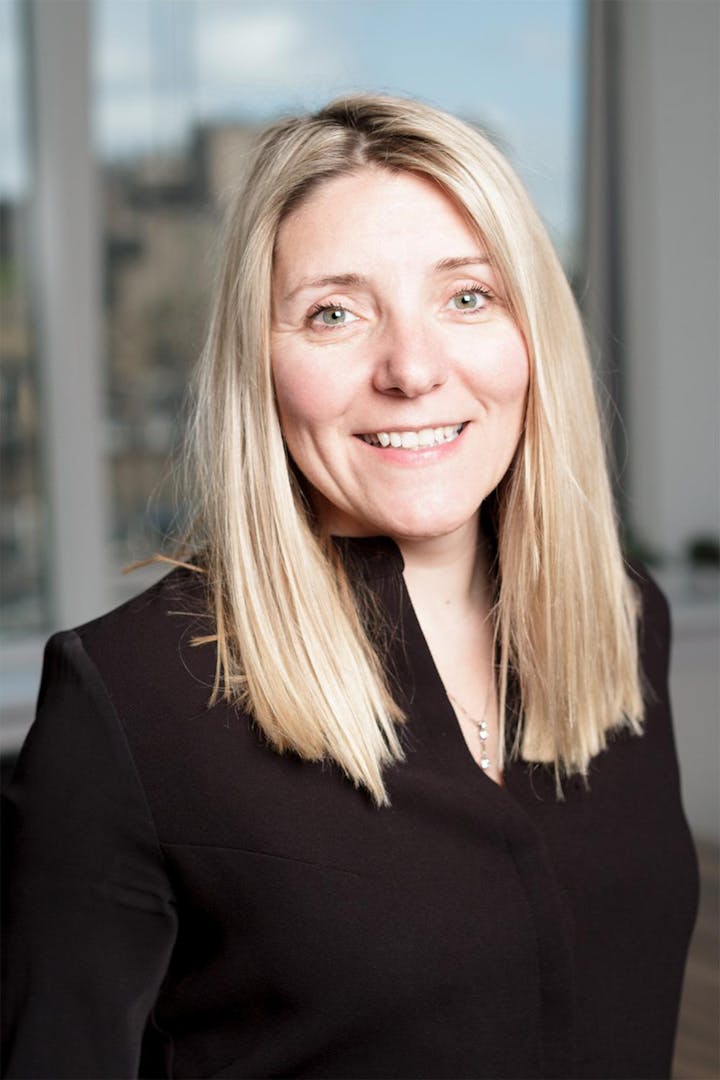 Jen Paice and Rebecca Kowalski from Cornerstone Asset Management will share their passion for responsible investing and outline the hurdles they overcame when launching the company's new responsible investment initiative.
Jen Paice is currently Managing Director of Cornerstone Asset Management, an award winning wealth management business based in Glasgow and Edinburgh. In 2013 aged 37, Jen became SafeDeposits Scotland's first CEO, and successfully led SafeDeposits from its 1st anniversary to being the country's leading tenancy deposit scheme, with almost 60% of the market. She then went onto win IoD Director of the Year, Third Sector. Before this Jen, has worked within IT, in New York for the Scottish Development International and then with RBS, chairing their Lombard CSR Board. As a supporter of Scotland's Third Sector, Jen is proud to be Chairperson of One Parent Families Scotland, the leading charity in Scotland working with single parent families. It's as a single parent that Jen first came across this great charity and wanted to give something back.
Now at Cornerstone, with the opportunity to think more globally and sustainably as a business and for our clients, Jen has loved being involved in launching Cornerstone's Responsible Future proposition alongside Rebecca, and can explain the hurdles that we have had to overcome, and how we are very excited to be launching this both personally and professionally.
Rebecca Kowalski has worked in financial services for 25 years. Until recently a Paraplanner, she had thrice won the UK Paraplanner of the Year Award and had attained the highest level of qualifications in the field. However, having decided she was stagnating in this role, she has now become the Compliance Officer at Cornerstone Asset Management, with development of the company's responsible investing solutions added to the job description! Rebecca has a personal interest in this area largely thanks to her daughter, who has no interest in an inheritance, parental guidance or any other gift or legacy. She values nothing more than being taken seriously when it comes to the need to address climate change. Also involved in managing her other daughter's activities as an independent artist in the music industry, Rebecca likes and is used to challenges and closed doors. She therefore relishes the prospect of spreading the word about sustainability to the company client base and wider audience.
As well as explaining how these investments aim to make a positive impact, Jen and Rebecca will also discuss how they wish their corporate sustainability journey to continue in future.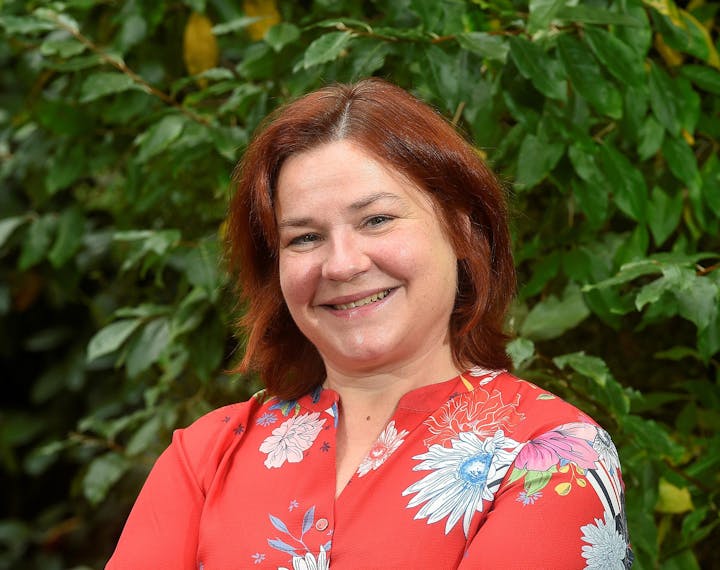 Lindsay has recently moved in to the newly created role of Head of Impact at Social Investment Scotland (SIS). SIS, a social enterprise and charity, is Scotland's leading responsible finance provider and in her role Lindsay is further evolving the organisation's impact strategy, taking responsibility for developing SIS's social impact practices across all of its investment activities, working closely with customers, stakeholders and partners. One of SIS's most recent impact-led initiatives is the launch of a pioneering impact investment fund, SIS Ventures, which is currently deploying investment in to a small number of mission-led businesses.
Prior to joining SIS Lindsay gained over 16 years experience supporting and advising social enterprises, community organisations, businesses and charities. Lindsay also developed and implemented an impact-led approach for one of the UK's leading affordable housing providers and was involved in the early development and adoption of both the Inspiring Impact programme and the HACT Social Value model, for UK housing providers.
A passionate believer in principles of sustainability, and with an understanding of how social and impact investors are helping shape a more responsible world, Lindsay will share some of the opportunities and challenges for those who securing social finance. Lindsay will talk about SIS's experience of impact investing, introduce various social investment concepts, and bring it all to life through case studies.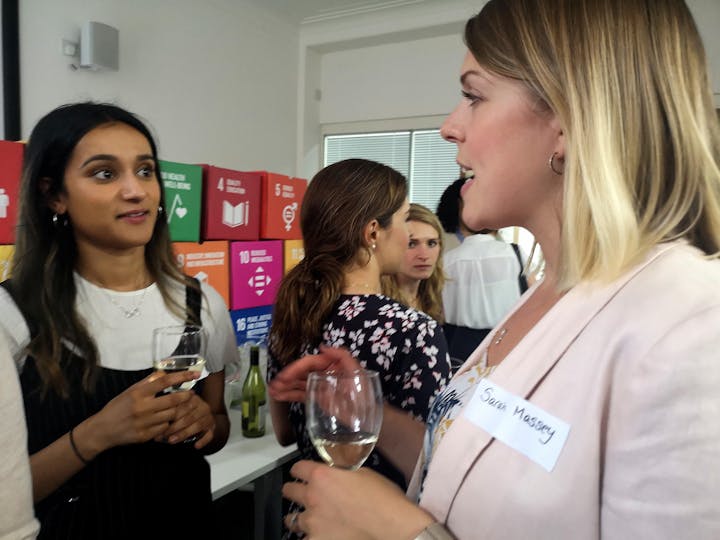 Who's it for?
Women working in sustainability at all levels and sectors.
• You've been working in sustainability for a while but are looking for a change
• You're new to sustainability and want to get prepared for the road ahead.
• You're established in your career and wondering how you can progress or change what you do.
• You've had a varied career and have wisdom to share
What will you get from attending?
You'll come away with inspiration, energy, new insights about your own situation as well as strategies and tactics for designing your own change. You will have the opportunity to meet and network with other like-minded women working in sustainability.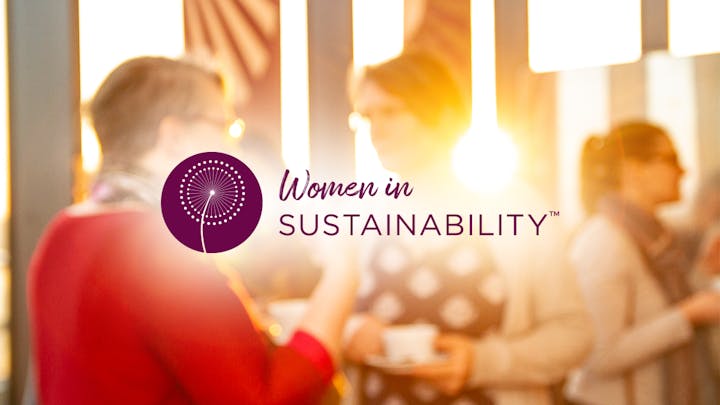 What our 'Women in Sustainability' say about our Network Hub Events:
"The WINS Network gives me a feeling of empowerment and support. How fantastic to be surrounded by so many powerful, sustainable women" Rosie Williams"The WINS Network gives me a great opportunity to connect with like-minded women and learn great stuff!" Nicola Ainger
"The WINS Network Hub events gives me such insightful and useful tips from other professionals. Also its great to hear and share experiences and be reminded that we are all facing the same challenges!" Julie
"There is a really positive feeling - the atmosphere is so energising" Karen Press
"It was great to have a space to listen to women talk about being passionate and driven. It has inspired me to tap into those passions" Mathilde Braddock
Wine and nibbles will be provided.
For all queries, please contact the event organiser, Katy Murdoch
katy@sustainabilitysense.co.uk
https://womeninsustainability.net/
Kindly Hosted by: The Technology and Innovation Centre, The University of Strathclyde @TIC_conferences (Twitter) or on Linkedin it's TIC Conferences, Meetings & Events