Description
Sustaining Creativity

This day long event will launch our Sustaining Creativity programme and explore what cultural leadership looks like in the context of environmental sustainability. Inspiring speakers and practical workshops throughout the day will unpack environmental challenges, drivers of change, and the opportunities that transformative solutions offer to the creative community.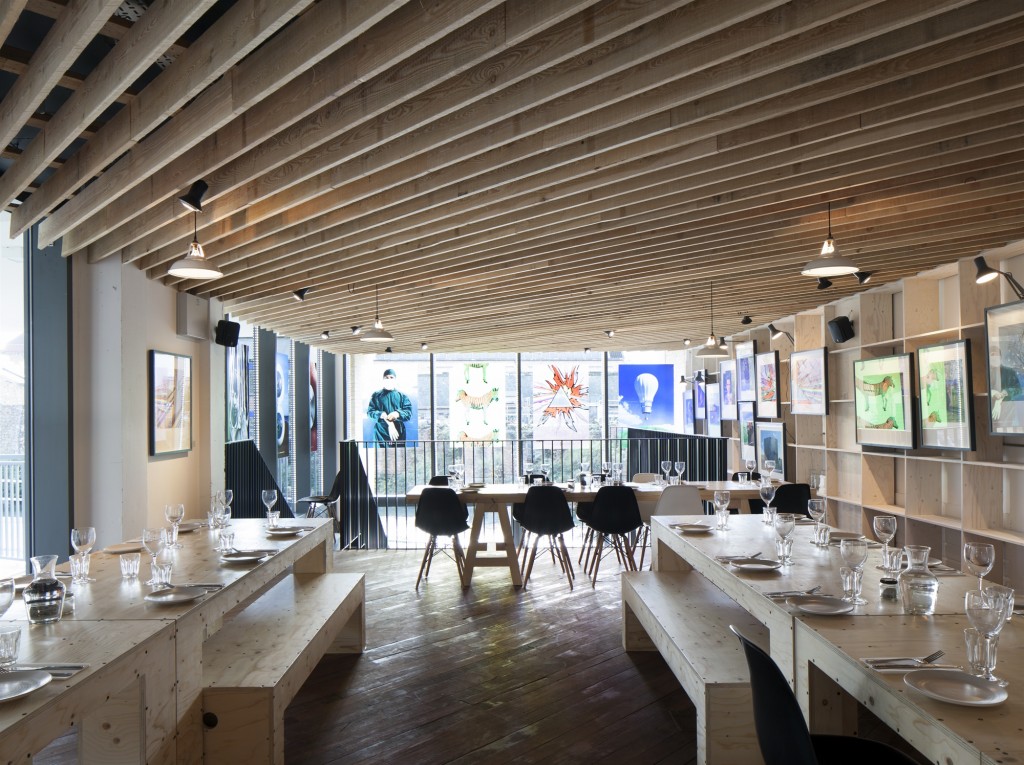 To download the full agenda including speaker biographies click here.
10.00am Registration and Refreshments
10.30am Welcome and Introduction - Alison Tickell, CEO Julie's Bicycle
11.00am Morning Speakers:
Tom Campbell
Creative Industries Knowledge Transfer Network, of the Technology Strategy Board
Professor John Holden
Associate, Demos and Visiting Professor at City University, London.
Nat Hunter
Co-director of Design, the RSA
Beatrice Rodgers
Head of Design, Technology Strategy Board Knowledge Transfer Network

Plus presentations from alumni students from the Royal College of Art and the RCA Sustain programme.
12.20pm Panel Discussion with morning speakers. Delegates are encouraged to join in, and we will be taking live questions from Twitter.
13.00pm Lunch

14.00pm Afternoon Workshops
Delegates will have the opportunity to attend 3 out of 4 workshops:
Cultural value
with John Kieffer and John Holden
This workshop will explore the interlinkages between environmental sustainability and cultural value. It will address the relationship between value and sustainability, moral propositions and how the maximisation of cultural value and the achievement of sustainability can be mutually reinforcing.

Creative industries: leading the way to a sustainable future
with Anna Warrington, Forum for the Future
Forum for the Future will use the Horizons tool to think through what sustainability means for the creative industries and explore how they're best placed to lead the way to a sustainable future.

Light drawing data
with artist Tine Bech and Victoria Tillotson, Pervasive Media Studio
This workshop will use playful enquiry to explore the data around us and how it might be visualised to address issues of sustainability. Facilitated by artist and researcher Tine Bech, participants will collectively map data sources, think about potential uses and then represent these though light drawing - a playful way to make them tangible and come alive.

Circularity: mobile phone 'mini-teardown'
with Nat Hunter and Hilary Chittenden, RSA Great Recovery
This workshop will explore the principles of the circular economy and more sustainable resource use, focusing on the one piece of electronics we simply cannot live without: our mobile phones. We will be 'tearing down' mobile phones to find out exactly what it is we all carry around in our pockets, finding out what happens to these devices at the end of their lives and thinking about how to improve the product life cycles and designing different future scenarios using the great recovery design models.


17.00pm Final Plenary with Alison Tickell
17.30pm Evening drinks reception

18.00pm Performance: Sea Change, choreographed by Richard Osborne

18.30pm Reception continues
20.00pm Ends
Event Details:
The Proud Archivist, London
Nearest tube: Haggerston
There will be delicious, sustainable food served throughout the day and a drinks reception in the early evening. Places are limited so book early to avoid disappointment, and updates on the agenda and speakers will be sent directly to those who book.

We also realise that the event takes place whilst most schools are on half term. We do have some childcare bursaries available to assist with this, and if you would like to apply please email sam@juliesbicycle.
We look forward to seeing you there.