Southport Liveable Neighbourhood Workshop 1 for Local Businesses
About this event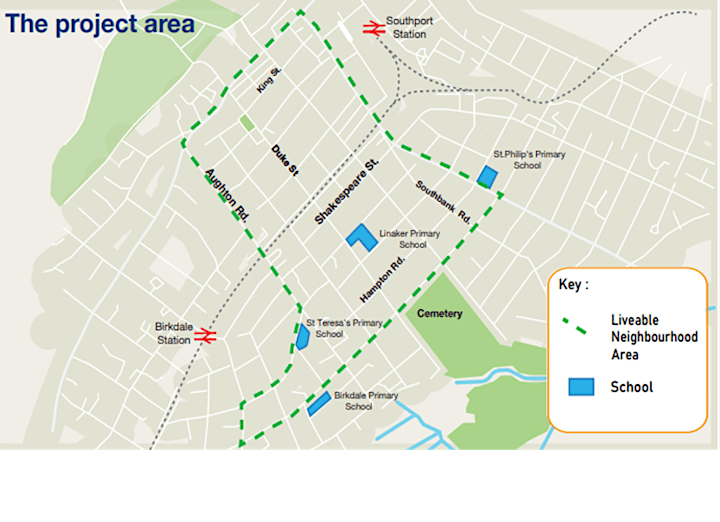 Southport Liveable Neighbourhood Workshop 1 for Businesses
Liveable neighbourhoods are healthier, happier, cleaner places to live, learn, work and play.
If you are a local business come and find out more about the Southport Liveable Neighbourhood project.
Working together we can create street designs that improve the look and feel of your streets and make short journeys by foot, wheelchair, scooter and bicycle easier and safer for everyone. Your local expert knowledge is essential in helping to identify the issues you face and your ideas and solutions.
You will be able to find out more about the project and we will be asking you to share
What matters to you in your street and What matters to you in your area
We look forward to seeing you