About this Event
Sut y gallwn i gyd gyfrannu at Brydain Digarbon
How we can all contribute to a Zero Carbon Britain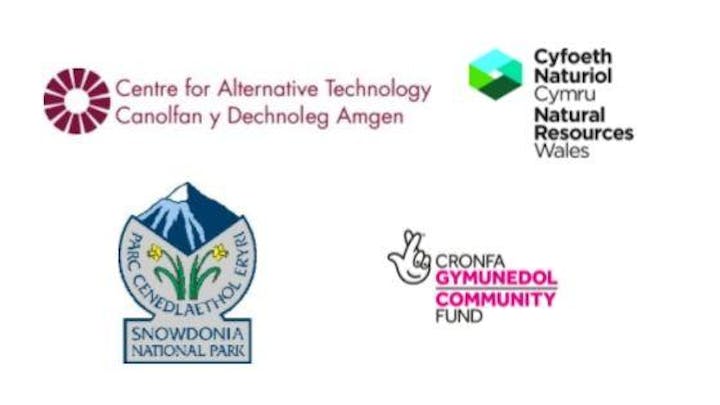 Sut y gallwn i gyd gyfrannu at Brydain Digarbon
13eg o Dachwedd 2019 ym Mhortmeirion
Amserlen
Cynhadledd 9:30-11:30
Cyflwyniadau
• Paul Allen, Cydlynydd Prosiect, Prydain Digarbon, Canolfan y Dechnoleg Amgen
• Siân Williams Pennaeth Gweithrediadau Gogledd Orllewin Cymru, Cyfoeth Naturiol Cymru a Chadeirydd Is-grŵp ar Newid Hinsawdd i Fwrdd Gwasanaethau Cyhoeddus Gwynedd a Môn
• Rhys Owen, Pennaeth Cadwraeth ac Amaeth, Parc Cenedlaethol Eryri
• Cyfle i holi ac ateb gyda'r panel
Cyfarfod Cyffredinol Blynyddol Mantell Gwynedd 11:40-12:30
Lansiad arweinlyfr Sut i Fesur a Rheoli Gwerth Cymdeithasol, Dr Adam Richards
Cinio
Gweithdai Prynhawn 13:30-15:00
Opsiwn 1 – Sut gallwn gyfrannu tuag at Brydain Digarbon? Paul Allen
Opsiwn 2 – Cyllid Cronfa Gymunedol y Loteri Genedlaethol a'r hyn a olygwn wrth roi Pobl i Arwain
How we can all contribute to a Zero Carbon Britain
13th November 2019 in Portmeirion
Timetable
Conference 9:30-11:30
Presentations
• Paul Allen, Project Coordinator, Zero Carbon Britain project, Centre for Alternative Technology.
• Siân Williams Head of Operations, North West Wales, Natural Resources Wales and Chair of the subgroup for Climate Change for the Public Service Board in Gwynedd and Anglesey
• Rhys Owen, Head of Conservation and Agriculture, Snowdonia National Park
• Followed by Questions and Answers with the panel.
Mantell Gwynedd Annual General Meeting 11:40-12:30
Launch of the How to Measure and Manage Social Value toolkit, Dr Adam Richards
Lunch
Workshops in the Afternoon 13:30-15:00
Option 1 How can we contribute to a Zero Carbon Britain? Paul Allen.
Option 2 Funding from the National Lottery Community Fund and what we mean by putting People in the Lead