About this Event
Sutton's Young Commissioners and the Volunteer Centre Sutton are organising a 'Video Game Showdown' as part of this year's 'Big Give' Christmas Challenge. The event is to raise money to provide Christmas dinner and celebrations to young care leavers in Sutton.
The event will be supported by Sutton Met Police Youth Engagement and Games Aid.
The tournament is taking place at the newly opened gaming arena, Sutton Belong. With 36 PS4 PRO, 33 Xbox One S, 47 high end, comfortable gaming chairs and headphones, SUTTON BELONG is the best possible venue! (Unit 6, Level 2 Times Square Shopping Centre Sutton SM1 1LF - Access by Throwley Way entrance)
The event will be hosting 5 different tournaments on 4 popular games:
1. Fortnite:
"Leader board for the night" tournament - highest amounts of kills in a solo game. Competition entry is £7.50 (PAID AT THE VENUE IN CASH)
2. FIFA 20:
Elimination tournament. The price to compete in the tournament is £5 (PAID AT THE VENUE IN CASH)
3. Rocket League:
3v3 Double Elimination team tournament The price to compete in the tournament is £5 (PAID AT THE VENUE IN CASH)
4. Overwatch:
"Mystery Heroes" 1v1 tournament. Each game is played by 1 of the 4 main classes of heroes: Offense, Defense, Support and Tank. The price to compete in the tournament is £5 (PAID AT THE VENUE IN CASH)
**You can compete in any number of tournaments - all you have to do is register to the games you want to play.
Prizes:
FIFA 20 for PS4 or Xbox One (for the winner of the FIFA 20 tournament only)
Full Day Pass Off Peak @ Sutton Belong (for the winner of all other tournaments)
4 Hour Pass Off Peak @ Sutton Belong (for second place in all other tournaments)
(more prizes to be confirmed)
Extra challenge tournament:
We will also be running an extra tournament - FIFA 20 Team's Tournament. Only 8 teams will be able to register for this competition so make sure to register as soon as you can!
The price to compete in this tournament is £15 per team(PAID AT THE VENUE IN CASH)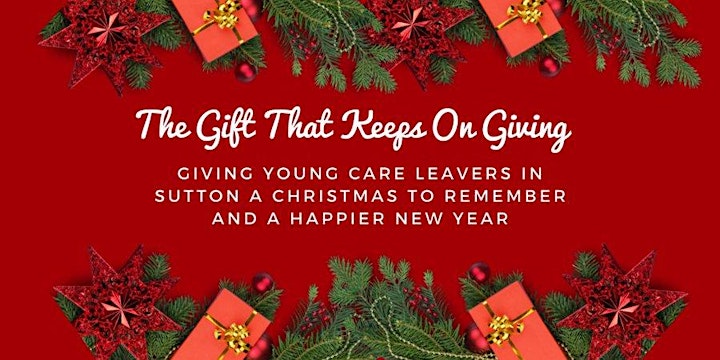 Why we are fundraising?
The Volunteer Centre Sutton is partnering with London Borough of Sutton Council Looked After Children and Care Leavers team to run a Christmas Challenge campaign which aims to raise funds for 2 purposes:
1) The Christmas Day Dinner for Sutton
2) Mentoring support for care leavers including some specific skills and activities such as budgeting, healthy eating, employability skills, delivered by MAPS
The Christmas Dinner movement is the brainchild of poet and care leaver, Lemn Sissay:
'Many care leavers are sat in flats, B&Bs and hostels, away from family, or sofa-surfing, and some are indeed living on the streets on their own at Christmas. Christmas is a reminder of everything they never had… I know because I've shared their experiences… But since 2013, thanks to passionate groups of volunteers supported by generous donations, we've been able to put on scrumptious Christmas meals and create a magical day to remember… The Christmas Dinners will be a life-changing and life-saving experience.'
The days are celebratory and special. Guests have an amazing meal, special gifts and a fun, supportive day surrounded by positivity. Sutton is one of only 3 London boroughs hosted a Christmas Day Dinner this year and the event is entirely organised by a group of passionate volunteers. As well as fundraising, we will also be recruiting more volunteers to help out just before and on the big day itself.
We are taking part of The Big Give Christmas Challenge, which launches on Tuesday 3rd December which is #GivingTuesday. It closes 7 days later on Tuesday 10th December. For every donation made to our campaign that week, The Big Give will match. So for every £10 raised, we get an extra £10. That is why we need to hold the tournament in that specific week.
To know more about why we are fundraising, please visit: https://vcsutton.org.uk/inspiration/the-big-give-2019/
This is a girls friendly event!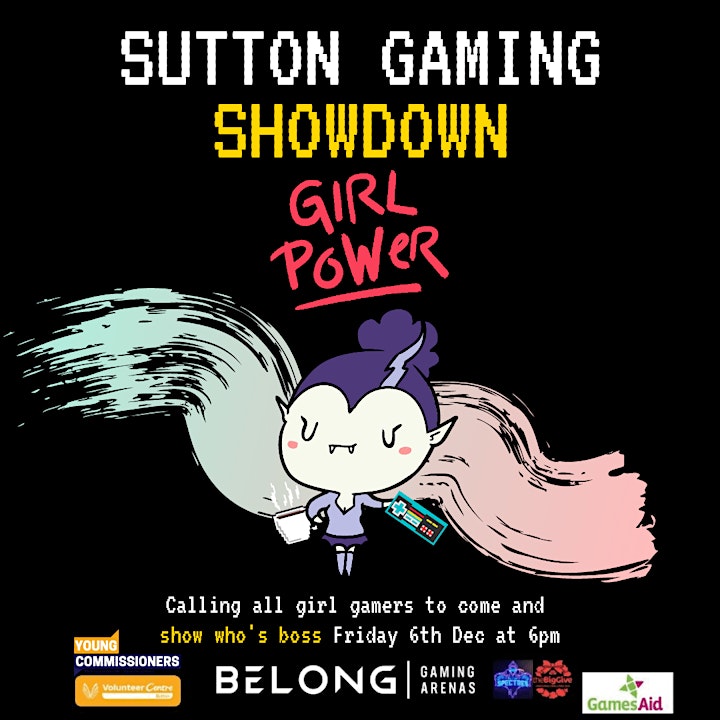 Check out what Sutton Belong looks like!!