Sutton-in-Ashfield Breakfast Morning Networking Event at Boneham & Turner L...
Description
This Breakfast Morning Networking event is located in East Midlands. The event is kindly hosted by a gold Made in the Midlands member - Bonaham & Turner.
Boneham & Turner Ltd is a leading manufacturer and supplier of tooling components and precision engineered components in the UK. With over 95 years experience in the manufacture and supply of Jig Bushes, Drill Bushes, Dowel Pins, Jig & Fixture Parts, Press Tool Components, Shims, Koenig Sealing Plugs, Engineered Pins, Clevis Pins and special components to customer specific drawings.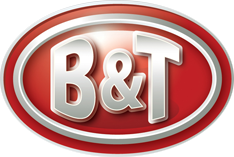 The event will be a morning networking session for Made in the Midlands members and a host of local manufacturing and engineering companies.
The event schedule is as following:
Arrive at 9:30 am for networking, tea, coffee and breakfast.

Sixty second pitch from all attendees to showcase your company, highlighting areas for collaboration within the group.

Short presentation from the host and factory tour

Further networking.
Our Breakfast morning networking events have become very popular. Please make sure you have booked your tickets early. These events are a great chance to meet Made in the Midlands members, MD's and CEO's of the manufacturing businesses in the Midlands area.