Description
Accelerate the profitable growth of your business!
Join SW&A Accountants at Sixways Stadium to experience an inspirational and exciting SW&A Sterling Accelerate open meeting.
Key note speaker - Social media guru Stuart Allen
An inspiring and entertaining speaker Stuart will let you into the secrets of how to win more business and build your business connections by the effective use of social media and digital marketing. Hear about how business owners are harnessing the power of social media and how you can accelerate your sales growth in just a few minutes a day.
You will also hear from expert speakers about how turn ideas into action!
Inspirational guest speaker
Accelerate meeting 'taster' session
Networking opportunity
Refreshments provided
SW&A Sterling Accelerate is a personal development programme for Ambitious Business Owners
Let's face it, running your own business can be a lonely existence. Everyone is looking to you to guide the business BUT who do you look to? Who advises you?
SW&A Sterling Accelerate is about collaboration, entrepreneurial experience, and grounded expertise. It is about learning, overcoming challenges, analysing opportunities and making your business work.
And it has been designed to be really affordable for small business owners.
Watch our short video below: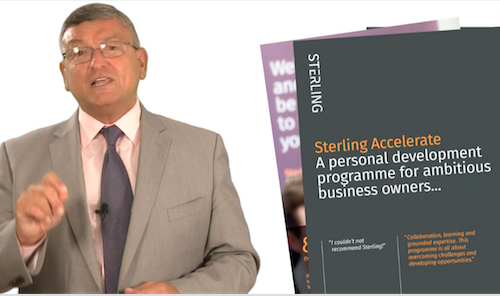 Come along to our open meeting on 19th January to find out more about how you can accelerate the profitable growth of your business.
Reserve your place today!