Barcelona's good times wine tasting. Try 7 wines, paired with chef-prepared hors d'oeuvres. Informative. Fun. Unpretentious. Let's party!
About this event
Swallow Don't Spit wine tastings (drinkings!) are an unpretentious, cheeky, naughty but nice way to spend an evening, learn about Spanish wines while demystifying the local wine lists, snack on chef-prepared hot and cold hors d'oeuvres and charcuterie board, get a little tipsy, make new friends, maybe have a little boogie, and all the while taking in one of the city's best rooftop views.
We've personally scoured Catalunya and Spain to find for you the best vinos to introduce you to each type of wine we'll be trying. For us Spanish wines – and visiting the regions and producers responsible for them – is a passion, and we want to share everything we've learnt with visitors, expats, new arrivals, and locals alike.
The tastings start with a Catalan cava and hot snack pairing, before we test Spain's best two white wine varieties against each other – paired with something from the sea, move onto the fun stuff with our local rosé and freshly prepared poultry tapas, before the final three red wines from around Spain, and something with a bit of kick to pair with it.
Yeah, that's seven different wines to taste, four chef-prepared hors d'oeuvres/tapas and the charcuterie board. It's indulgent, it's hedonistic, but we deserve it.
We'll teach you about wine tasting techniques, help you explore the flavours without insisting what you should or should not be perceiving in each glass, give you a background on each wine, grape, region and production method, all the while making sure we're not boring, preachy, or dull. The number one aim of Swallow Don't Spit is to have as much fun as possible, get a little tipsy, and if we leave better armed to attack Barcelona and Spain's wine lists all the better!
Join Paddy (chef) and Gravy (drunk) as we enjoy a delightful soiree looking across Barcelona's skyline and have an unpretentious adventure with some of Spain's best vinos.
Every Wednesday and Friday evening, with other days, times, and wine/food specialities available upon request.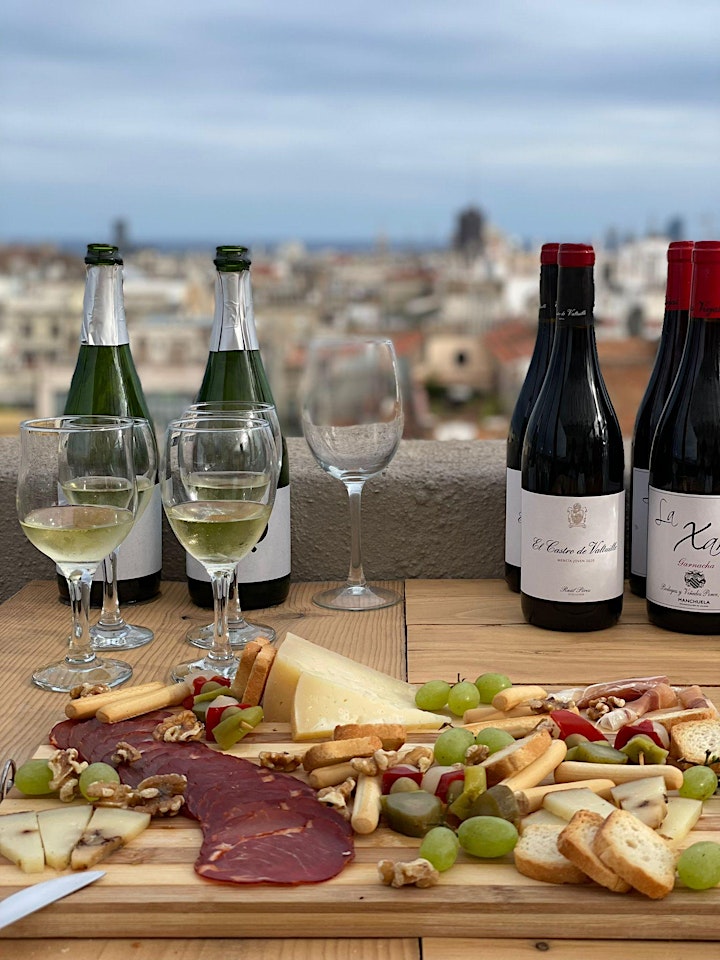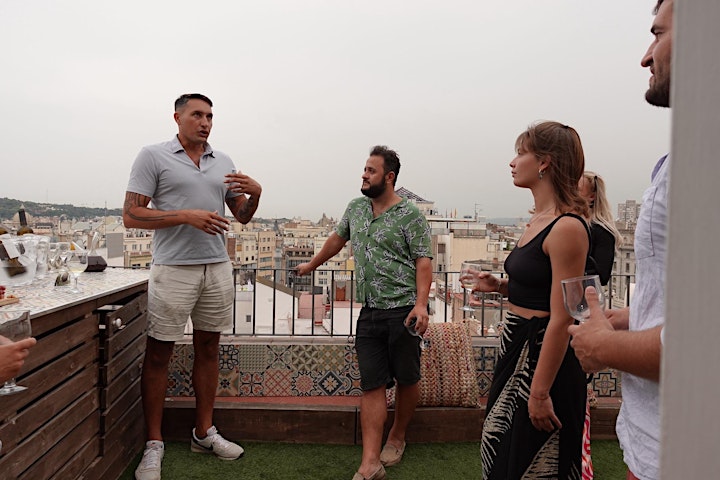 Organizer of Swallow Don't Spit
Party travel for open minded internationals!
We are Stoke Travel, Europe's biggest party package company aimed at the young at heart!
We are based in Barcelona and send thousands of like-minded nomads to festivals all over Europe, including Oktoberfest, Springfest, the Running of the Bulls, La Tomatina, and much much more!
Check us out at stoketravel.com and discover a whole new world..