Swansea City Centre Conference is THE event for everyone who cares about our regional capital, featuring a huge exhibition, speakers & more
About this Event

The second annual City Centre Conference is set to be an incredible day, showcasing everything that's great about Swansea and hearing from the people, organisations and businesses who are making change happen. It's open to all, and YOU are invited!
Whether you want to know more about what's happening in Swansea City Centre, raise the profile of your business or project, or get involved in conversations to help shape the future, there are so many great reasons to be part of this event.

Swansea City Centre is on the move. The new arena is under construction, big investments are underway, and there's a growing sense of possibility and excitement.
Come and meet the people, businesses and organisations making change happen.
Come and celebrate the best of our city, and help shape its future.
Featuring inspiring speakers, open discussions, workshops and a massive exhibition - this is an event not to be missed, open to all and free to attend. Be part of it!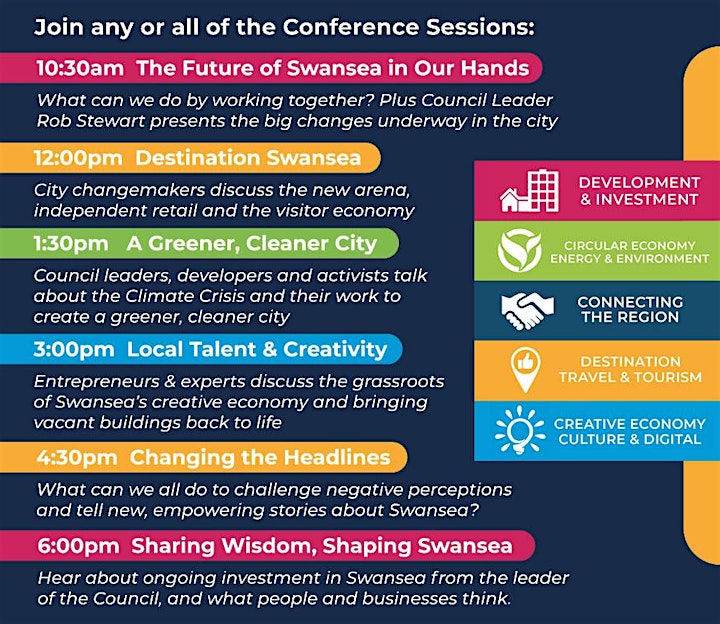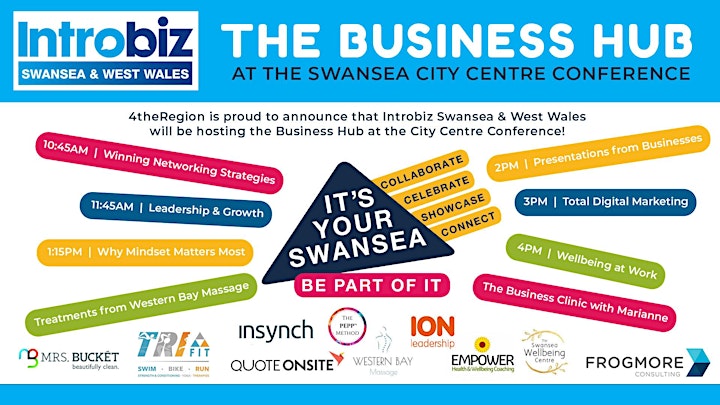 Last year's event brought together over 600 people to celebrate Swansea and discover the plans for our city's future. This year, the City Centre Conference will be bigger, better and even more constructive - focused on Action and Making Change Happen.
New venue - the National Waterfront Museum gives us more space
New times - from 10am to 8pm so more people can attend
A fantastic network of people and businesses throughout the day
150 Exhibitors in FIVE zones, including a new Regional Zone to include and showcase the wider region, and the Business Hub for networking and masterclasses
Breakout Sessions and Workshops