Event Information
Location
Swansea Arena
Oystermouth Road
Swansea
SA1 3RD
United Kingdom
Swansea City Centre Conference is THE event for everyone who cares about our regional capital, featuring a huge exhibition, speakers & more
About this event

The second annual City Centre Conference is set to be an incredible day, showcasing everything that's great about Swansea and hearing from the people, organisations and businesses who are making change happen. It's open to all, and YOU are invited!
Whether you want to know more about what's happening in Swansea City Centre, raise the profile of your business or project, or get involved in conversations to help shape the future, there are so many great reasons to be part of this event.

Swansea City Centre is on the move. The big investments are underway, and there's a growing sense of possibility and excitement.
Come and meet the people, businesses and organisations making change happen.
Come and celebrate the best of our city, and help shape its future.
Featuring inspiring speakers, open discussions, workshops and a massive exhibition - this is an event not to be missed, open to all and free to attend. Be part of it!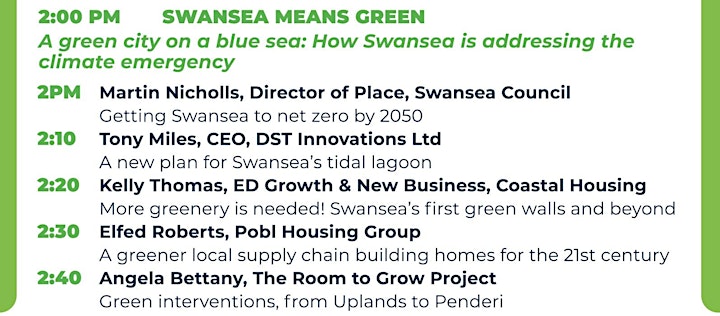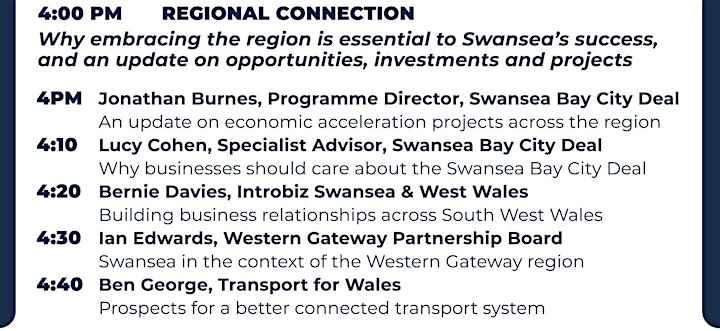 With almost 2000 people registered, the second Swansea City Centre Conference & Exhibition is going to be an AMAZING and UNMISSABLE day for everyone who cares about Swansea and its future!
We have over 100 businesses and organisations exhibiting, a great line-up of thoughtleaders on the main stage, and the best networking opportunity for literally YEARS... we are soooo excited to welcome you to the amazing new Swansea Arena for a landmark event in a landmark venue!
Everyone is welcome: students, residents, professionals, kids, business owners. Be part of this exciting event for Swansea, have a nose around the arena, and get up to speed on all the fantastic stuff that's happening in our city and beyond!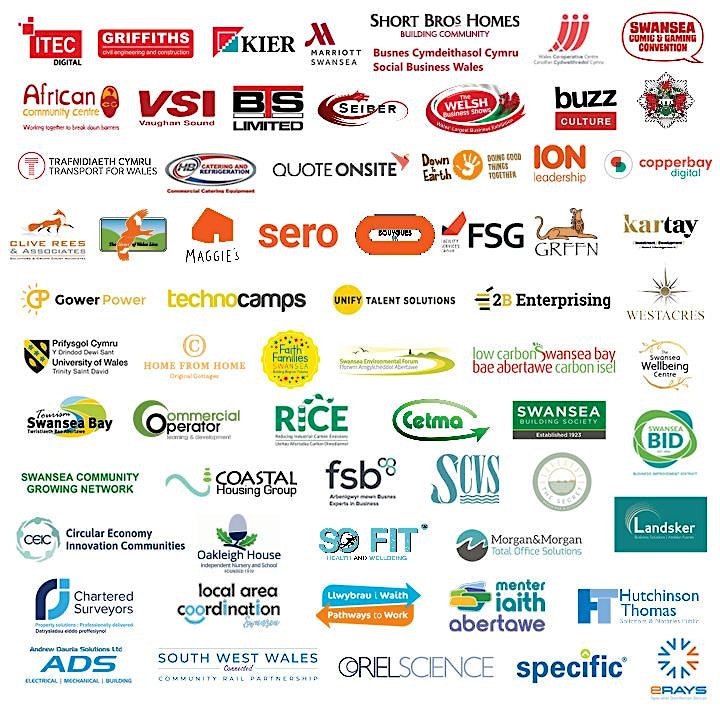 This event is independently organised by 4theRegion CIC, with support from our sponsors.

Date and time
Location
Swansea Arena
Oystermouth Road
Swansea
SA1 3RD
United Kingdom