Description
All those who care about our city centre and are ambitious for its future are invited to attend a landmark City Centre Conference and Exhibition in Swansea on 9th April. Bringing together businesses, retailers, developers, community groups and individuals who want to see change happening in our City Centre, we'll be asking,

What does the future hold for this green city on a blue sea? Who are we, and what do we want to be?
Find out about exciting projects currently underway, hear from thought-leaders and decision-makers, and help shape the vision for a vibrant and successful city.
Swansea City Centre Conference will celebrate the businesses, organisations and individuals who are making things happen - a new wave of changemakers, investors and entrepreneurs who are driving forward exciting projects, developments and initiatives.
This event is organised by 4theRegion, in partnership with Swansea BID.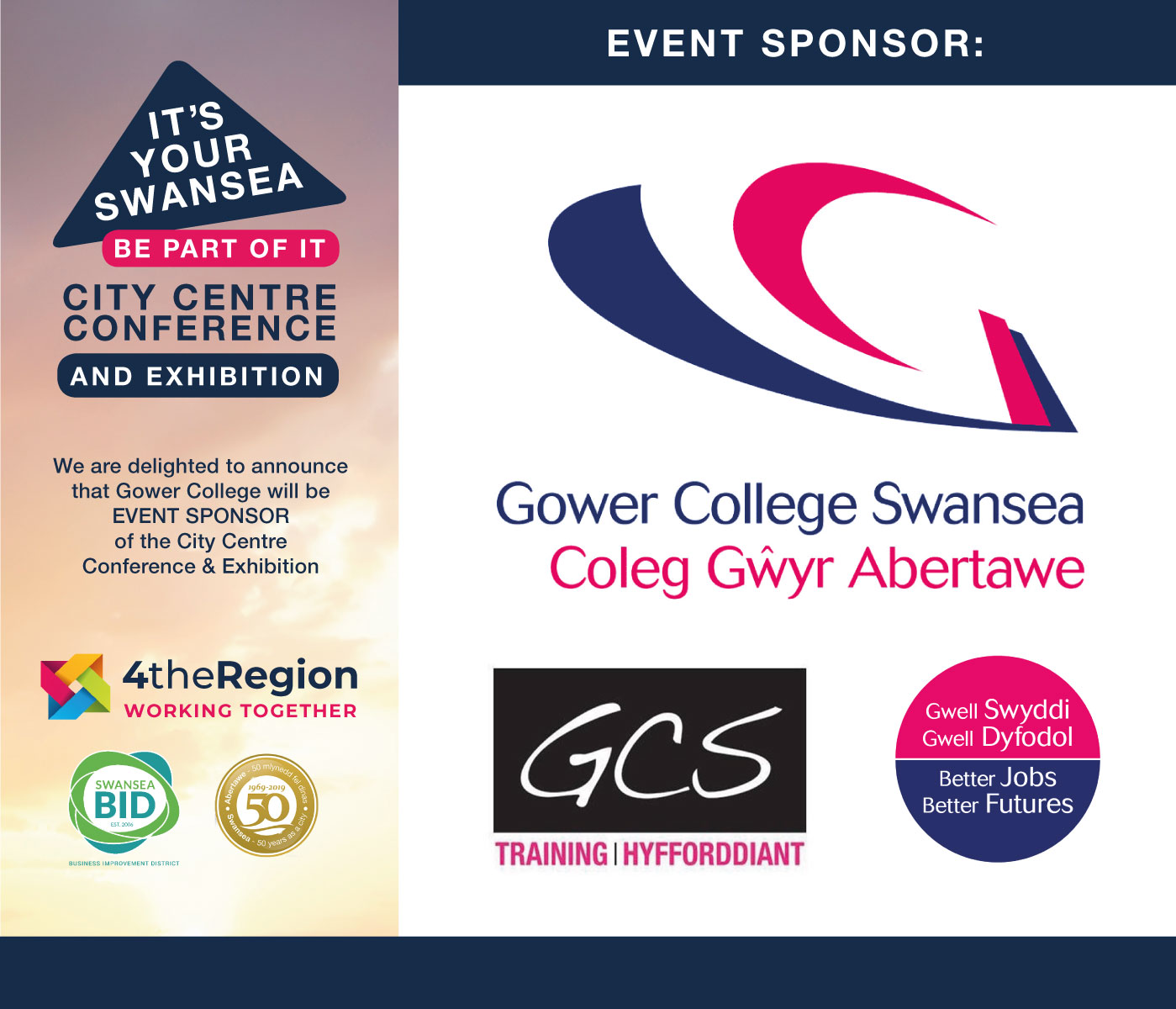 With thanks to Gower College, event sponsor.
Click here for full event details on our website.
This is a day that will change the way people think and talk about our city centre.
It's Your Swansea, Be Part Of It!

EXPLORE 4 EXHIBITION ZONES: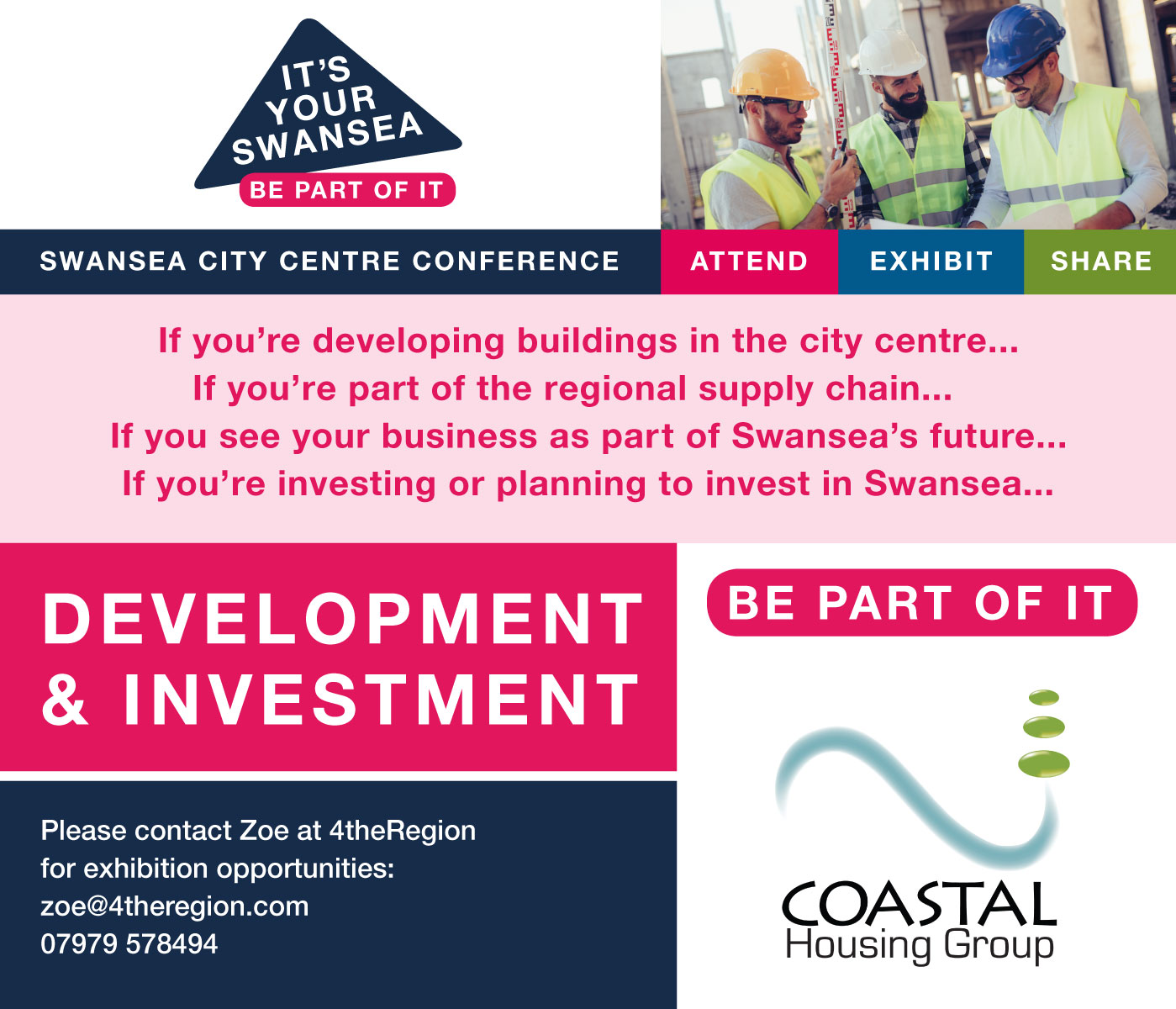 Development & Investment - for the construction sector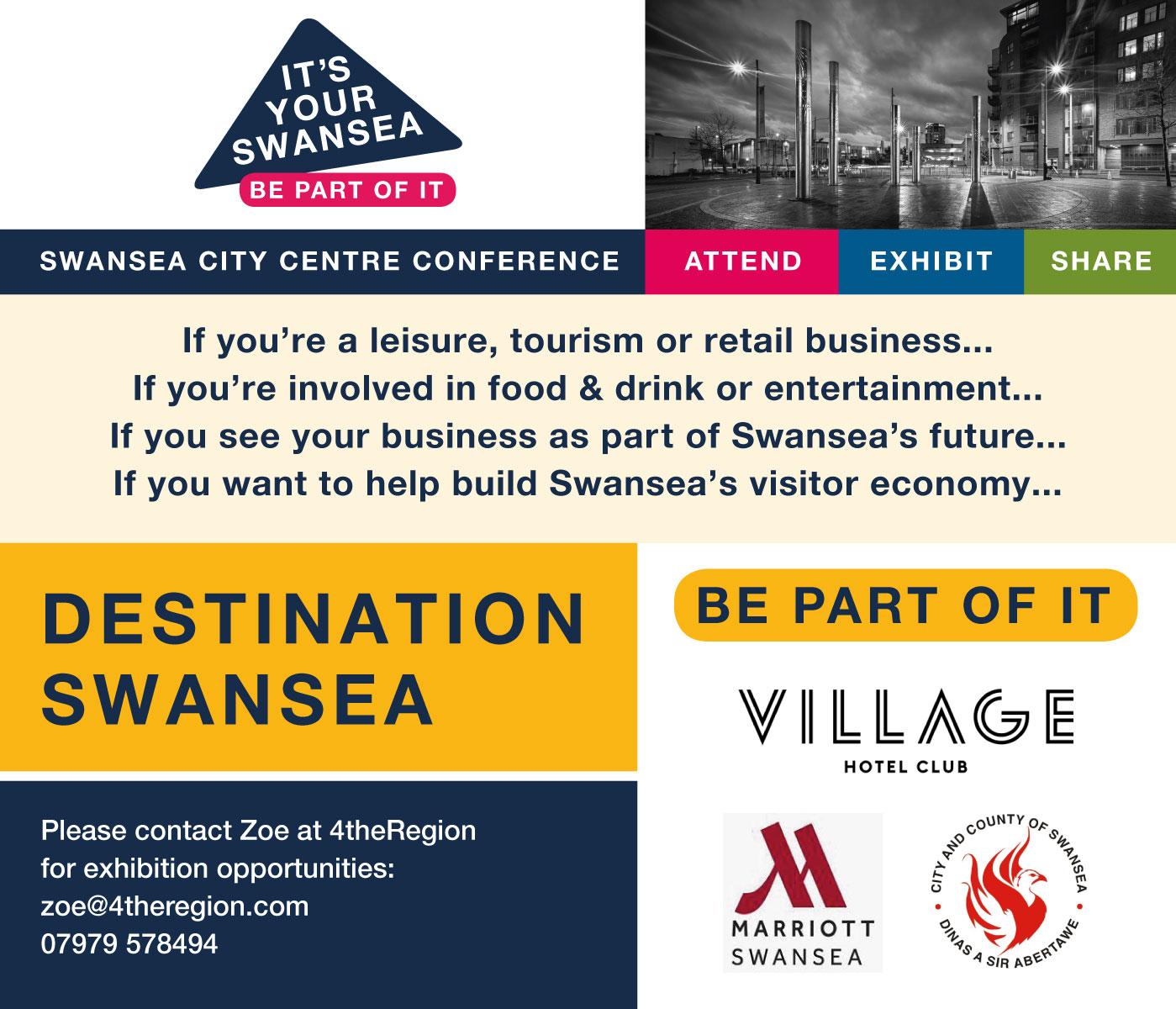 Destination Swansea - for the visitor economy and hospitality sector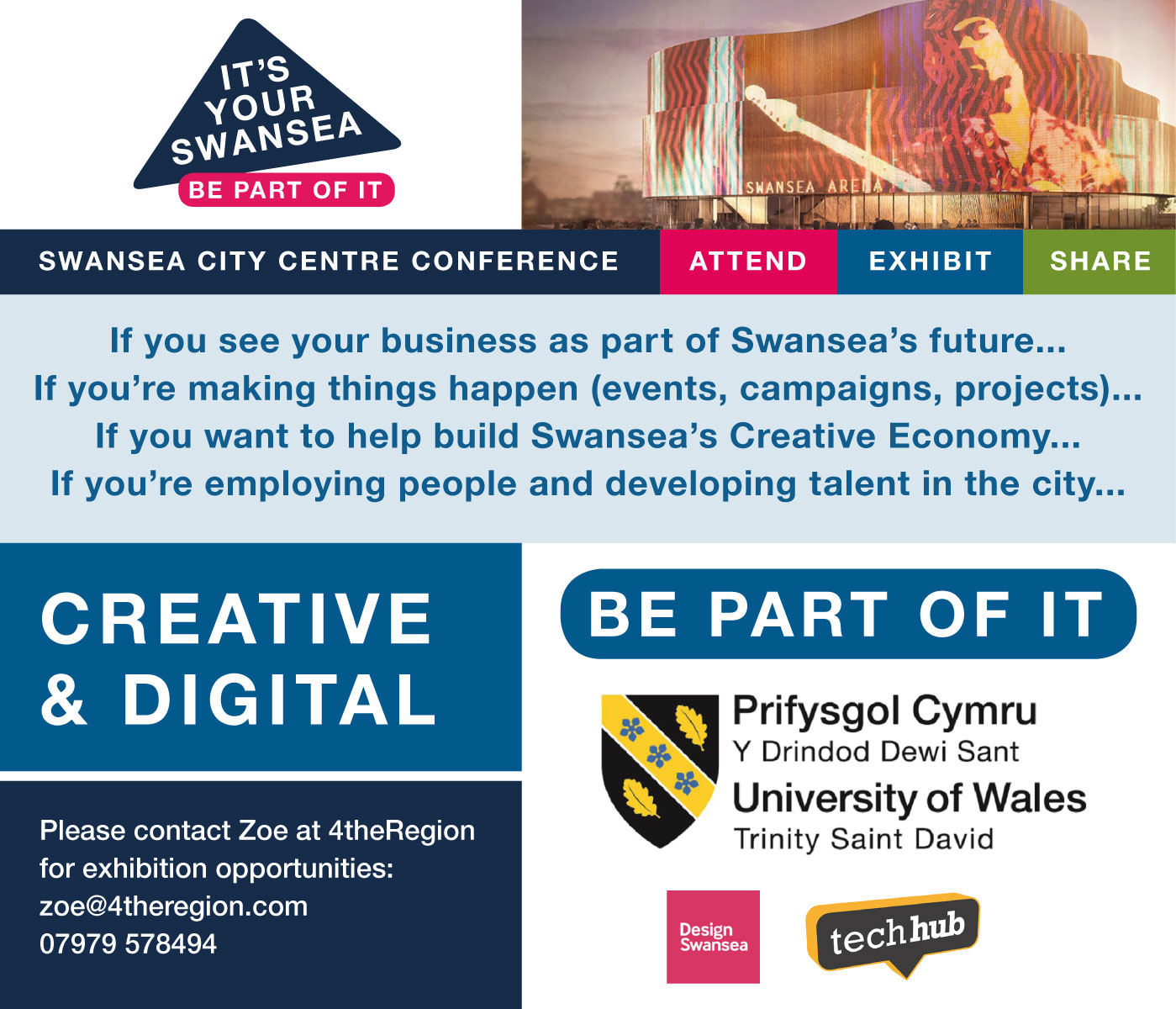 Creative & Digital - to showcase great tech and creative companies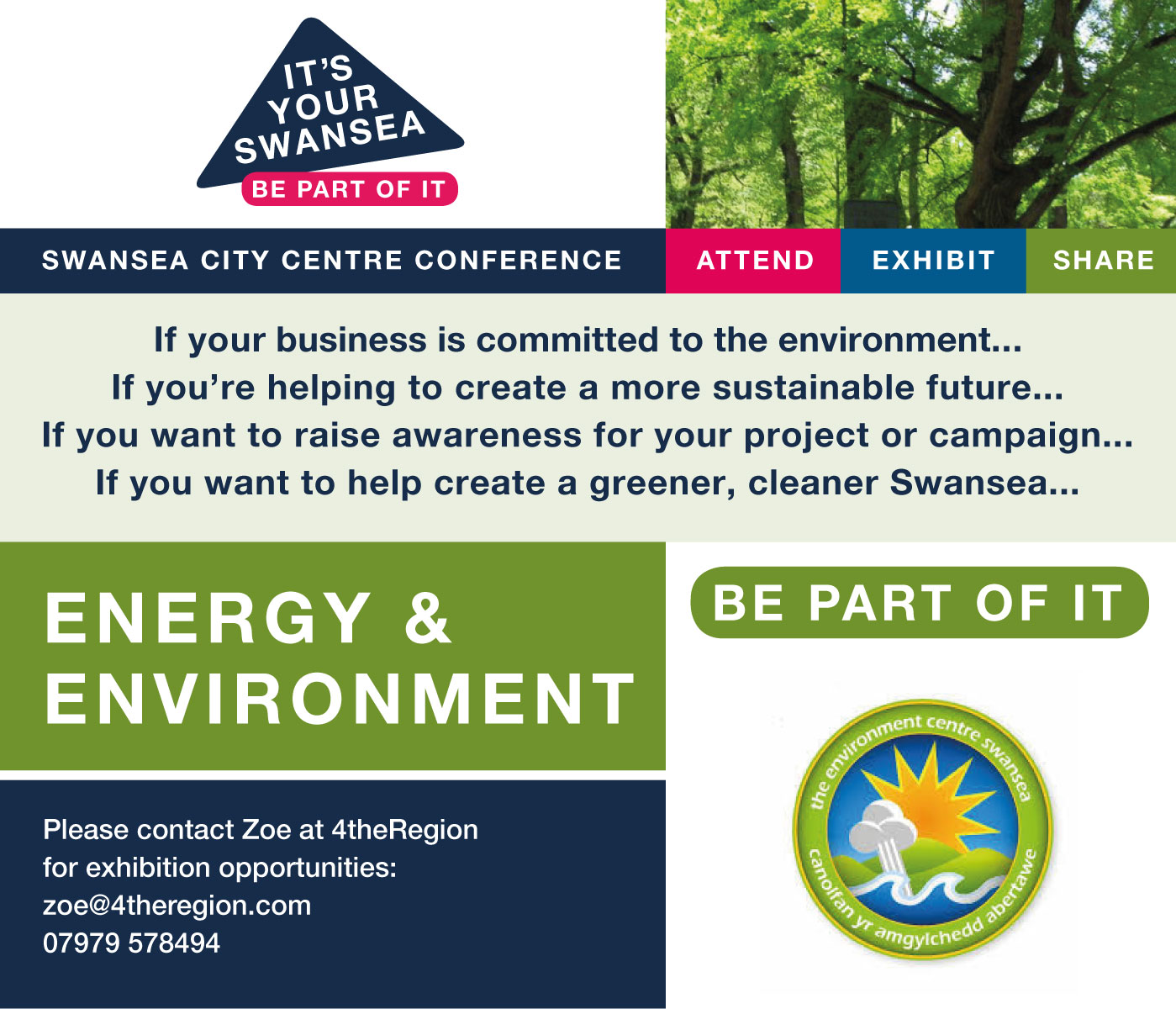 Energy & Environment - for circular economy businesses and organisations
_ _ _ _ _ _ _ _ _ _ _ _ _ _ _ _ _ _ _ _
Ticket Types
All Day Pass - It's free to attend the City Centre Conference and the all day pass gives access to the full programme of speakers, panel discussions and Q&A sessions. Explore the exhibition, enjoy lunch from a local food stall, and add your comments to the Opportunity Areas to help shape the future of the city.
Drop-In Pass - If you can't attend all day, get your free Drop-In Pass for use as much or as little as you like throughout the day. Choose the part of the programme most relevant to you and join us for that, or simply swing by any time between 8am and 6pm to browse the exhibition.
Exhibitors - If your business or organisation would like to exhibit at this landmark event, please register your interest. There are spaces available from £100 (£60 for social enterprises and 4theRegion Members). Larger organisations may wish to sponsor a Zone or host a round table discussion. Please register your interest and we'll send you more details!
Organiser of SWANSEA CITY CENTRE CONFERENCE
4theRegion is on a mission to help make change happen across Neath Port Talbot, Swansea, Carmarthenshire and Pembrokeshire.  We bring together individuals, businesses, community groups, campaigners and changemakers who are doing great things in the region, and who want to collaborate to help shape the future.