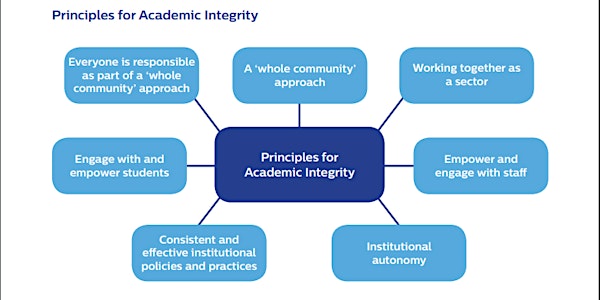 Swansea University and the QAA Academic Integrity Charter
This Panel event will discuss how Swansea University is addressing Academic Integrity issues and the QAA's HE Academic Integrity Charter.
About this event
This event is open to all Swansea University staff with an interest in Learning and Teaching.
Swansea University is a signatory to the QAA's Academic integrity Charter. (click to read more here ).
An invited panel will discuss and answer your questions/suggestions around what we are doing/could do as an institution to implement the Charter and to ensure principles of Academic Integrity are adopted in our learning and teaching community and to assure best practice in this area..
Panellists for this event are :
Professor Michael Draper: DPVC Education (Academies)
Adrian Novis : Director of Academic Services
Dr Warren Perkins: Director of Academic Integrity at Swansea and Reader, Physics
Phil Maull: Head of Academic Quality Services
Jo Parfitt: Head of English Language Training Services & Head of Centre for Academic Success at Swansea University
Simon Gibbon: Head of Swansea Academy of Learning and Teaching (SALT)
Liza Leibowitz: Welfare Officer, Swansea University Student Union