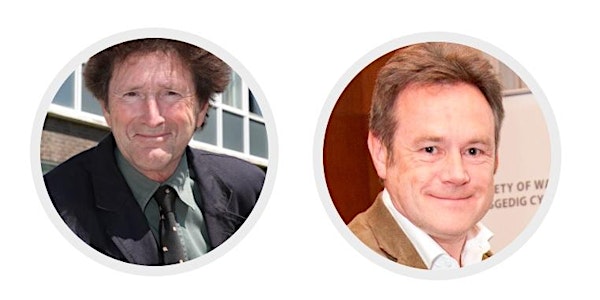 Swansea's New Medical School
Location
Grove Lecture Theatre
Swansea University
Singleton Park
Swansea
SA2 8PP
United Kingdom
Description

Organised in partnership with Swansea University
Wales' new National Assembly moved quickly in 1999 to address shortage of doctors by creating a Clinical School in Swansea - with its lively hospitals and general-practices and its University College. Excellent clinical teaching - and assimilation of Swansea's Biochemistry, Genetics and small molecule chemistry - secured progress by 2009 to a full graduate-entry Medical School for Swansea and West Wales, with serious experimental and clinical research, fuelled by NAW and EU monies. The first cohort of medical students graduated in 2014 the same year the medical school was recognised as having a research environment equal to any in the UK through the Research Excellence Framework. Significant research council funding has followed especially in data science and health informatics. Now in 2019 the school trains more life scientists than it does health professionals despite growth in graduate entry medicine and the introduction of Physician Associates.
This lecture will explore how the school continues to innovate and grow entrepreneurs, clinicians and scientists who make a major contribution to health, wellbeing and wealth in Wales and across the world.
Professor Julian Hopkin FLSW was the founding Head of Swansea University Medical School, where he is now Professor of Experimental Medicine. With a background in clinical teaching and medical research, he is an international authority in the genetics of asthma. He won the Daiwa-Adrian Prize for his work in this area in 2001, and was awarded a CBE for services to medicine in 2011. He is Chair of Trustees at the St David's Medical Foundation.
Professor Keith Lloyd FLSW is Dean and Head of Swansea University Medical School. He is a clinical academic specialising in psychiatry, and works as a psychiatrist for Abertawe Bro Morgannwg University Health Board. He is Chair of the Welsh Psychiatric Society, and Senior Research Leader for Health and Care Research Wales. He also chairs the board of Samaritans Cymru.
Professors Hopkin and Lloyd are distinguished Fellows of the Learned Society of Wales.
---
Trefnir y digwyddiad hwn mewn partneriaeth â Phrifysgol Abertawe.
Yr Athro Julian Hopkin FLSW oedd Pennaeth sefydlu Ysgol Meddygaeth Prifysgol Abertawe, ac mae bellach yn Athro Meddygaeth Arbrofol yno. Gyda chefndir mewn addysgu clinigol ac ymchwil meddygol, mae'n awdurdod rhyngwladol ar eneteg asthma. Enillodd Wobr Daiwa-Adrian am ei waith yn y maes hwn yn 2001, a dyfarnwyd CBE iddo am wasanaethau i feddygaeth yn 2011. Mae'n Gadeirydd Ymddiriedolwyr Sefydliad Meddygol Dewi Sant.
Yr Athro Keith Lloyd FLSW yw Deon a Phennaeth Ysgol Meddygaeth Abertawe. Mae'n academydd clinigol yn arbenigo mewn seiciatreg, ac mae'n gweithio fel seiciatrydd i Fwrdd Iechyd Prifysgol Abertawe Bro Morgannwg. Mae'n Gadeirydd Cymdeithas Seiciatrig Cymru, ac yn Uwch Arweinydd Ymchwil ar gyfer Ymchwil Iechyd a Gofal Cymru. Mae hefyd yn cadeirio bwrdd Samariaid Cymru.
Mae'r Athro Hopkin a'r Athro Lloyd yn Gymrodyr nodedig Cymdeithas Ddysgedig Cymru.