An introduction session with Fred Deakin; learn how to creatively facilitate your work online.
About this event
THIS EVENT IS NOW SOLD OUT. WE HOPE TO RUN IT AGAIN IN THE FUTURE.
TO LOG YOUR INTEREST AND TO BE THE FIRST TO HEAR ABOUT IT, PLEASE SIGN UP HERE.
(Please note that this also signs you up to Kaleider's Bi-Monthly Newsletters (which are fun reading, we promise!)
Details:
Date & Time: Wednesday 20th May 10 - 1pm (with breaks)
Location: Zoom
What you will need:
- A strong wifi connection and access to the internet (get in touch if you are unsure on any of this)
- Headphones with a mic attached (the Apple/Android ones that come with mobile devices are fine )
_______________________________________
Whether you are running workshops over Zoom, live-streaming your work, or having to host enormous video calls with 40 people to manage and keep engaged, this workshop is for you.
Not too long into lockdown we realised that online facilitation is really quite tricky… and I'm sure you've noticed this too! Suddenly you have to meet your audience in a digital space, there's that horrible lag, and you just don't get the spontaneity of creative moments at the coffee station.
To try to tackle this, we invited artist, musician, and online whiz Fred Deakin in to run a workshop on building a creative approach to online facilitation. His workshop will offer tips and tricks to becoming excellent at it - learning how to mimic the best things about meeting in real life!
_______________________________________
How can we create a positive disruption in digital space?
The creative industries are going through a radical and unprecedented period of evolution. If there is a silver-lining in this crisis, it may be that the virus is forcing us to use the internet as it was always meant to be used — to connect with one another, share information and resources, and come up with collective solutions to urgent problems. In response to this we would like to offer an opportunity to creatives to re-frame this time and evolve new forms of artistic engagement online.
Working with multidisciplinary artist and musician, Fred Deakin, we will offer an online session to look at how to facilitate new forms and emerging creative possibilities.
Image credit: Jon Aitken 2019.
This opportunity is pay what you decide and open to anyone, any discipline and background, whose work has explored aspects of creative technology.
This event forms part of the South West Creative Technology Network Talent Development programme. All events within this programme are run on a pay what you decide basis. This means that it is you, not us, who makes the call about how much the event will cost you. Will it be £5? £25? £50? What is the experience worth to you?
Crucially, it also means that if you'd love to come but investing in skills development at the moment just isn't possible, you can come along for free.
Once we've covered our costs, your payment will go straight back into the scheme, allowing us to programme more talent development work for people like you. We are determined to ensure that anyone can access skills development, and so we are asking you, our audience, to pay it forward if you can.
Please bear in mind that for every £5 you donate, around £1 will go towards booking fees and VAT.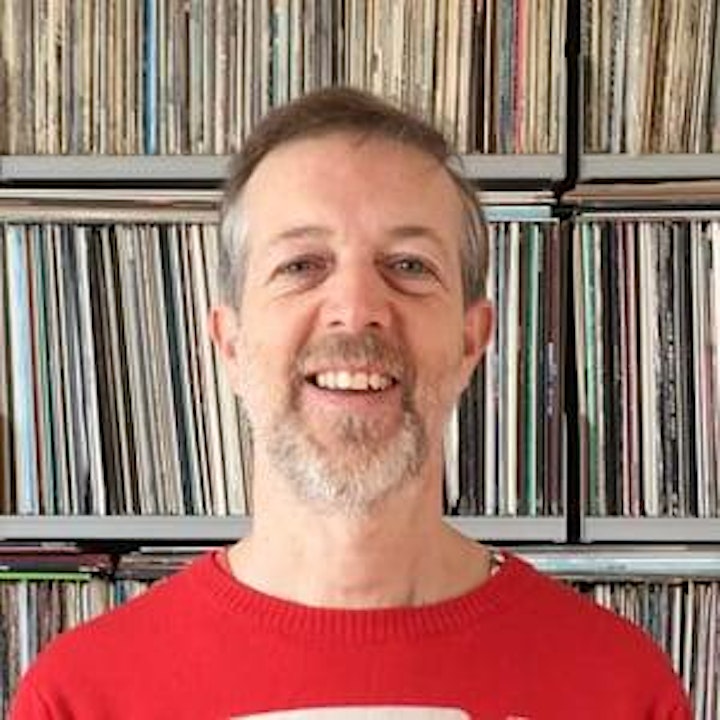 Fred Deakin is best known for his work with the Mercury and Brit nominated band Lemon Jelly, whose colourful approach to dance music garnered them a loyal fanbase and commercial success in the noughties, selling over half a million albums and headlining stages at most major UK festivals. His most recent release is The Lasters (2019), an epic science-fiction concept album that tells the tale of Earth's final family ("A scary joy - really enjoyed it!" - Lauren Laverne). In the last decade he has produced several large-scale interactive gallery installations, all of which are documented on his website http://freddeak.in .
Fred was also founder and director of the multi-award winning digital design studio Airside: a book about their work was published by Die Gestalten Verlag in 2010. In 2013 he was appointed as Professor of Digital Arts at the University of the Arts London, where he currently leads a range of digital workshops developing ground-breaking approaches to cross-disciplinary collaboration and social entrepreneurship. These workshops have been evolving complex forms of online interaction over the last six years.