Prevent digital crime within your educational establishment by hearing from the leading experts in cyber security.
About this event
SWGfL are pleased to join with Bitdefender along with some of the leading experts in online security to bring you a free CSS event (Cyber Secure Schools) taking place on Wednesday 13th October at 13:00!
We are bringing together Bitdefender, Phoenix, CySec Aware and the University of Kent and others for an informative session around the importance of protecting your school against some of the most common online attacks. Schools are currently facing a range of serious threats that target schools and other education settings. With so many attacks impacting on schools across the UK, now is the time to make sure your systems are well protected, for the sake of your learners and employees.
The latest research has shown that there has been a 600% rise in malicious attacks worldwide targeting schools and universities, with 83% of schools having encountered a cyber-attack. What's even more concerning is many schools have been unaware of how to prevent, respond and recover from many of these attacks. Join us and get your school on the right track.
Criminals are targeting schools for many reasons including; a belief that schools are poorly protected, staff education and knowledge around cyber protection is low and that schools have perceived high wealth.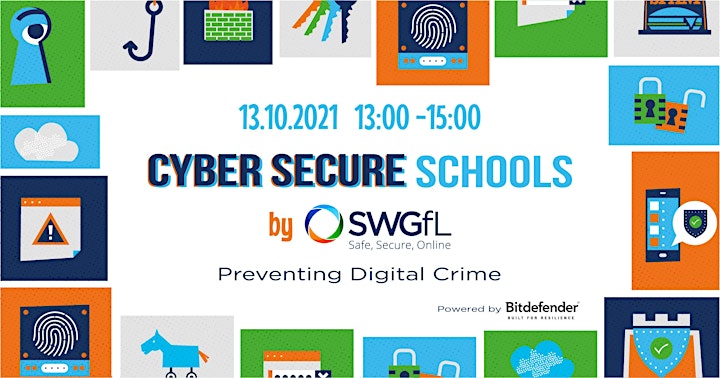 Schools contain a lot of valuable data which if compromised could result in devastating consequences for the school and the community involved. Students' information is some of the most sensitive data available and should be protected with priority and vigilance. Schools need to ensure they are not an easy target - make it hard for the criminals and always be one step ahead.
Hear from the leading experts around how you can safely and confidently protect your school against online crime. The session will cover:
Common threats – What is posing the most risk to your school?
Latest research – What has been the impact on schools?
Preventing and recovering – How to best protect your school's information.
Free Cyber Secure Tool – Be the first to know about the Department for Education's ground-breaking security product
Threats can appear at any given time, often catching us off guard. Make sure you have the knowledge and the insight to stop attacks from happening!
Tickets for this event are limited so book your free place today!
As part of this event we are researching the extent of cyber security within the education sector. The first 150 schools to fill in this survey will receive five complimentary licences for Bitdefender Total Security Software, as a thank you for helping us, Bitdefender and the University of Kent gather research around cyber security in schools.