Get the latest resources, tools and guidance to support you in keeping children and young people safe online for the new academic year!
About this event
The annual SWGfL Online Safety Day returns for 2021! We will be looking to share our latest online safety information for the new school year. With schools beginning the new term, it is important to have all the latest advice and guidance in keeping children and young people safe online. This event has limited capacity so don't delay in booking your tickets!
Data from our 360safe tool has shown that online safety training for staff was a significant weakness for schools in the UK. Lets begin your online safety education.
This online event is aimed primarily at professionals working with children and young people in the UK. The two-hour session will include segments from David Wright (Director of UK Safer Internet Centre) and representatives from OFSTED, Internet Matters, The Diana Award, IWF & Facebook.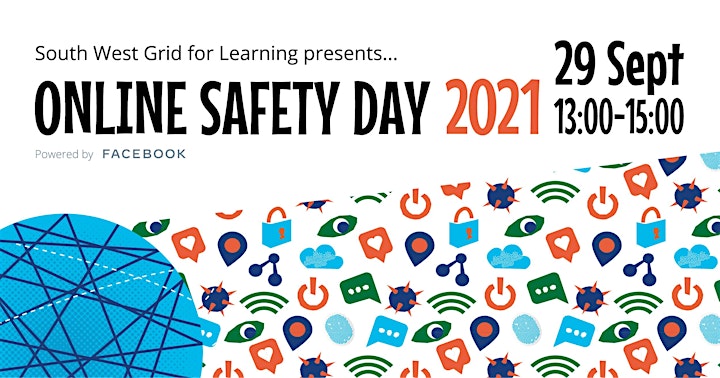 We will be covering a wide range of online safety topics including:
• Online Sexual Harassment in Schools – Current impact on schools
• New Resources and Tools – Helping you and your pupils stay safe online
• Helpline Data - Report Harmful Content and Professionals Online Safety Helpline
• Reporting Guidance – Promoting and utilising reporting channels in education
• Q&A with Online Safety Professionals – Get your questions answered
Listen to leading experts and learn about what new resources, tools and guidance can support you in keeping children and young people safe online.
More about us
SWGfL are a not for profit charity ensuring everyone can benefit from technology free from harm. Forming 1/3 of the UK Safer Internet Centre, our experts advise schools, public bodies and industry on appropriate actions to take in regards to safeguarding and advancing positive online safety policies.
We have been at the forefront of online safety for the past two decades, delivering engaging presentations and training to a wide variety of audiences nationally and internationally. Our work has brought online safety to the forefront of public attention, ensuring everyone can develop their understanding of what online safety truly means in an ever changing world.
To learn more about SWGfL, please visit our website!
Organiser of SWGfL Online Safety Day 2021 - Powered by Facebook