Description
Swift Fitness, the Boot Camp company that believes fitness should be fun.

Established in 2008 Swift Fitness run hundreds of Boot Camp sessions a month across London, Hampshire & Devon. Clapham Common, Fulham, Brockwell Park, Wandsworth Common, London Bridge, Battersea Park, Highbury Fields, Hilly Fields, Tooting, Green Park, Chandlers Ford & Plymouth.
---
We would love to invite you for a totally free trial at Hilly Fields so you can see for yourself just how fun & awesome our sessions are!

No credit/debit card needed.
No pressure to sign up.
​Just a Free Trial to see if you like what we do.

We design every workout to suit all abilities so don't be scared or worried about not being the fittest there, we promise to make you feel welcome.

Book your session, let's get you started, we can't wait to meet you.
---
Be ready to sweat, tone & get in awesome shape with a smile on your face. Feel the mud on your hands & get active in the fresh air with a group of cool like minded people.

​Let our amazing trainers unleash your true potential. The great outdoors awaits, let's see what YOU can achieve.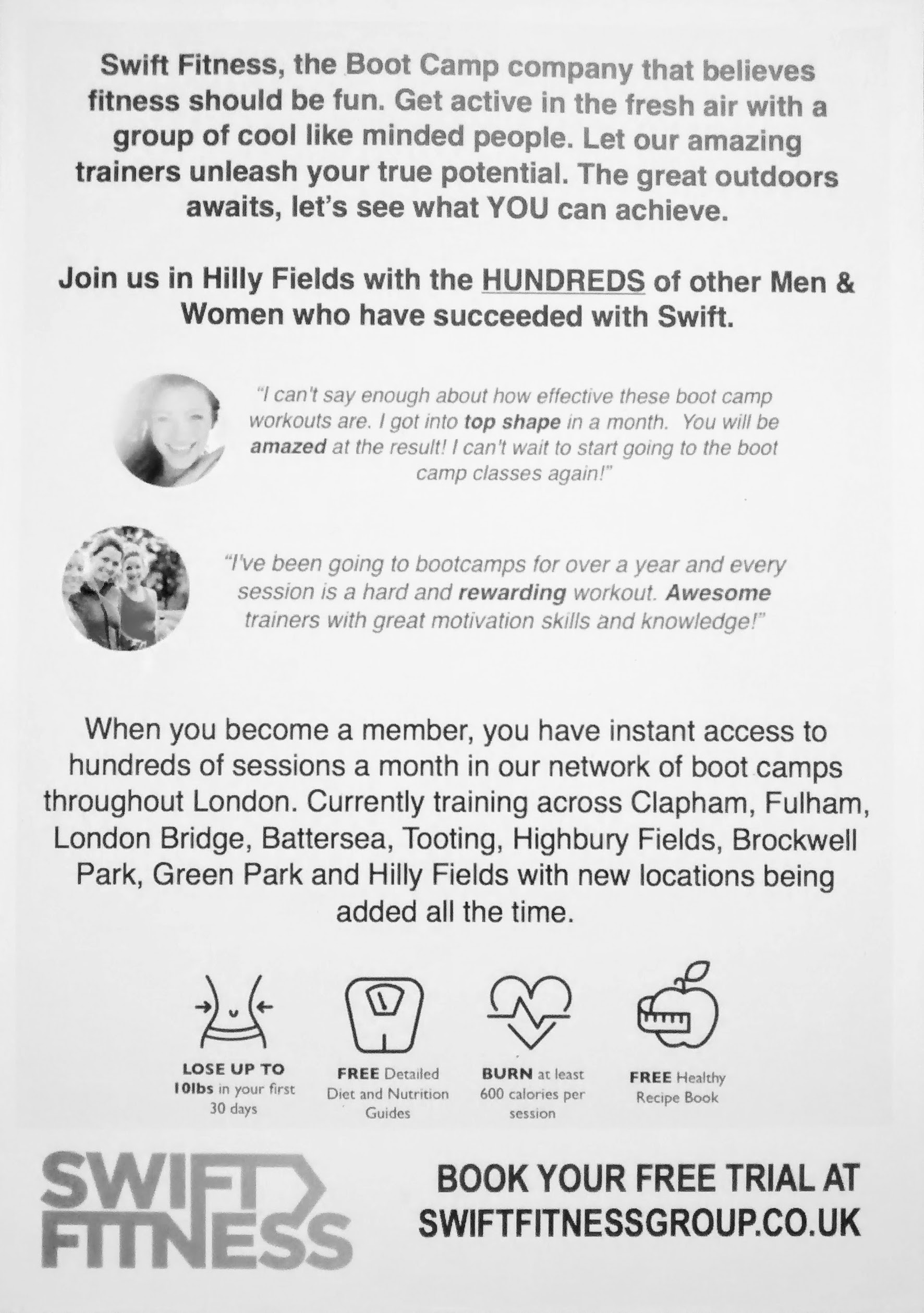 For more information visit www.swiftfitnessgroup.co.uk