About this Event
Open Evening for Dare to Doctor 2020 at the Great Western Hospital
So you want to be a doctor?
Our open evening at the Great Western Hospital offers the opportunity to find out more about Dare to Doctor 2020, a free 3-day summer course in Swindon for Year 12 students applying to medical school, running 25th-27th June 2020.
Honestly, it is completely free.
The open evening invites students from local schools who are eligible to apply to Dare to Doctor to come and learn more about the programme, how to apply, and get some early practice at exciting clinical skills.
Who can attend: This is for Year 12 students from sixth forms and colleges in and around Swindon. If you are in a younger year group, I'm sorry but you'll have to wait until next year!
Location: Undergraduate Academy, The Great Western Hospital, Swindon, SN3 6BB
Date & time: 11/03/2020 - 6pm-8pm
Refreshments will be provided.
You are welcome to bring a parent, but they will not be able to come in for the talks and clinical skills practice due to the size of the rooms.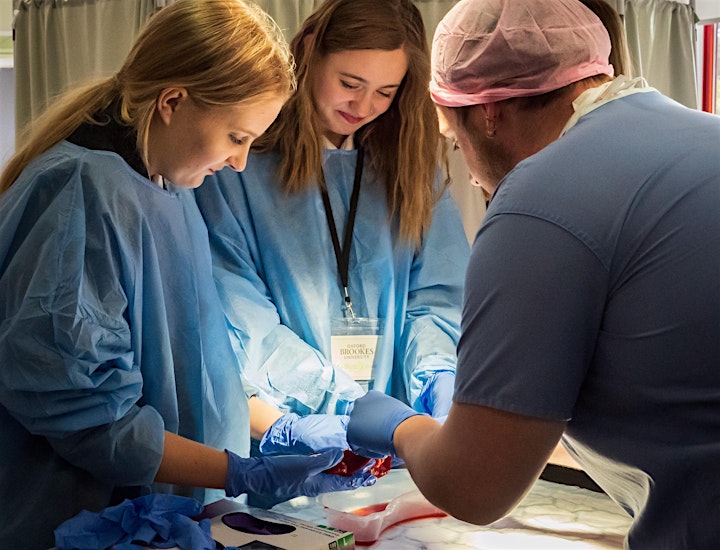 Tickets
Why we are using this ticketed system
We are using this system of "buying" free tickets for the open evening, as we can only accommodate a certain number of students, so we ask that you only get a ticket if you are definitely coming.
Please don't buy your parents a ticket even if they are coming, just so we know the number of students.
Tickets will open on 19th February to ensure fairness between all the schools in the area.
We look forward to seeing you there!
Dr Louise & Dr Alex