About this Event
THE ROBINS
It is a HUGE welcome back to the Robins nest to the 2017 World Champion Jason Doyle. JD will spearhead the Swindon team along with familiar faces Troy Batchelor, Adam Ellis, Zach Wajtknecht and 2018 rider of the year Tobiasz Musielak. And in an exciting and unexpected move, 2012 League winner Dawid Lampart returns to the side with new face James Shanes coming in at reserve.
http://www.swindon-speedway.com/
OUR VISITORS
After a careful shuffling of their 2018 pack, Belle Vue will head to the track led by the current Australian champion Max Fricke, an experienced Dane in Kenneth Bjerre and British hotshot Dan Bewley.
But, will the Aces from Manchester arrive at Blunsdon with a poker face and a card up their sleeve, or will they suffer from Cold Feet?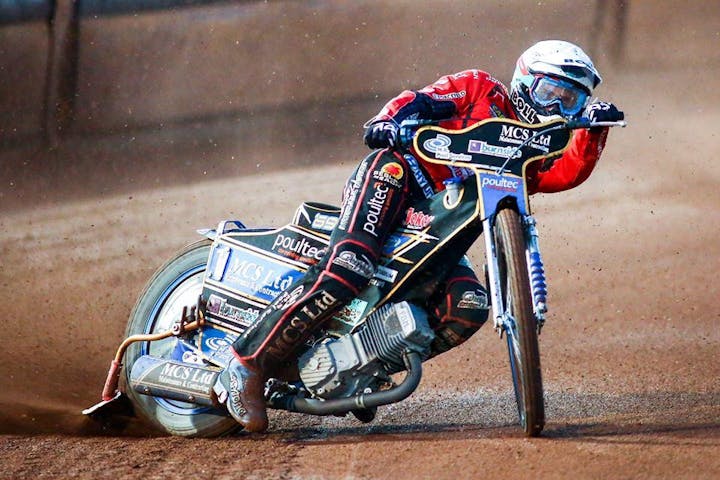 FAQ's
- What Is Speedway?
https://www.speedwaygb.co.uk/whatisspeedway
- What are the league rules?
https://www.speedwaygb.co.uk/rules
- How to get in contact with Swindon Speedway
SWINDON SPEEDWAY
ABBEY STADIUM
LADY LANE
BLUNSDON
SWINDON
SN25 4DN
Robins information and race night: Tel: 01793 384 111
General enquiries: info@swindon-speedway.com
Commercial enquiries: leekilby@swindon-speedway.com
Media/ Press enquires: pressoffice@swindon-speedway.com
Website enquiries: webmaster@swindon-speedway.com
- Is there seating available?
Limited seating is available on a 'first come, first served' basis in 2 of our 3 behind glass grandstands.
Reserved seating is only available with our Legends Lounge Tickets
- Is there food and drink available?
There are food and drink outlets available inside of the stadium. Alternatively, there are also several eateries close by should you wish to grab a bite to eat beforehand
- Is there car parking available?
There is car parking available on site. The car park is operated and controlled by Gaming International and is charged at £2.50 per car