About this Event
Robins V Aces
Swindon V Belle Vue
Doyle V Fricke
Batchelor V Bjerre
Ellis V Bewley
Rossiter V Lemon
Great match ups across the board means plenty to look forward to as the Aces roll into Town.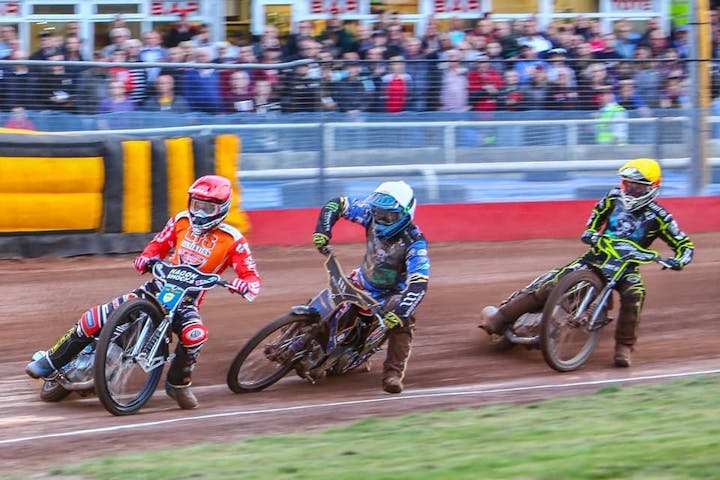 FAQ's
- What Is Speedway?
https://www.speedwaygb.co.uk/whatisspeedway
- What are the league rules?
https://www.speedwaygb.co.uk/rules
- How to get in contact with Swindon Speedway
SWINDON SPEEDWAY
ABBEY STADIUM
LADY LANE
BLUNSDON
SWINDON
SN25 4DN
Robins information and race night: Tel: 01793 384 111
General enquiries: info@swindon-speedway.com
Commercial enquiries: leekilby@swindon-speedway.com
Media/ Press enquires: pressoffice@swindon-speedway.com
Website enquiries: webmaster@swindon-speedway.com
- Is there seating available?
Limited seating is available on a 'first come, first served' basis in 2 of our 3 behind glass grandstands.
Reserved seating is only available with our Legends Lounge Tickets
- Is there food and drink available?
There are food and drink outlets available inside of the stadium. Alternatively, there are also several eateries close by should you wish to grab a bite to eat beforehand
- Is there car parking available?
There is car parking available on site. The car park is operated and controlled by Gaming International and is charged at £1.50 per car