About this Event
It's been 19 years since the Robins last brought home a Cup victory, and now it's up for grabs again. The Supporters Cup second leg hits the Abbey on Thursday 19th September and we need to hear that 'Blunsdon Roar' as we look to cheer the boys home.
Rosco will lead his troops into battle one week before when the Aces welcome the Robins to the National Speedway Stadium in the first leg. We know Jason and the boys will do the business up north and set up an exciting second leg back here in Swindon.
Don't miss out on what will be a memorable 'I was there' night at the Abbey.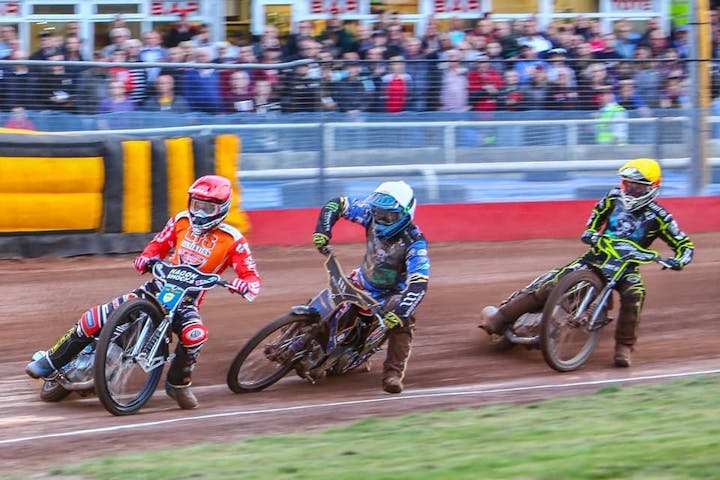 FAQ's
- What Is Speedway?
https://www.speedwaygb.co.uk/whatisspeedway
- What are the league rules?
https://www.speedwaygb.co.uk/rules
- How to get in contact with Swindon Speedway
SWINDON SPEEDWAY
ABBEY STADIUM
LADY LANE
BLUNSDON
SWINDON
SN25 4DN
Robins information and race night: Tel: 01793 384 111
General enquiries: info@swindon-speedway.com
Commercial enquiries: leekilby@swindon-speedway.com
Media/ Press enquires: pressoffice@swindon-speedway.com
Website enquiries: webmaster@swindon-speedway.com
- Is there seating available?
Limited seating is available on a 'first come, first served' basis in 2 of our 3 behind glass grandstands.
Reserved seating is only available with our Legends Lounge Tickets
- Is there food and drink available?
There are food and drink outlets available inside of the stadium. Alternatively, there are also several eateries close by should you wish to grab a bite to eat beforehand
- Is there car parking available?
There is car parking available on site. The car park is operated and controlled by Gaming International and is charged at £1.50 per car