About this Event
Meeting three at the Abbey Stadium in 2019 sees our Swindon 'CFS Filtration' Robins welcome the Ipswich Witches to town.
This fixture will be the third meeting for the Robins in the new Premiership Supporters Cup.
THE ROBINS
Team news to follow
THE VISITORS
The Ipswich Witches are welcome visitors to the Abbey having made the step back up to the highest level of racing in Great Britain. The top end of the Witches team sees a very British feel with former National champions Chris Harris and Danny King leading the charge with the support of 2019 GB squad member Richard Lawson.
The Witch most of the Abbey faithful will be waiting to see will be the Robins former fantastic Frenchman David Bellego. It will be a big "Bonjour David" as we cheer him on parade, but a big "Pardonnez-Moi Monsieur" as we aim to take all the points from those broomstick wielding Witches.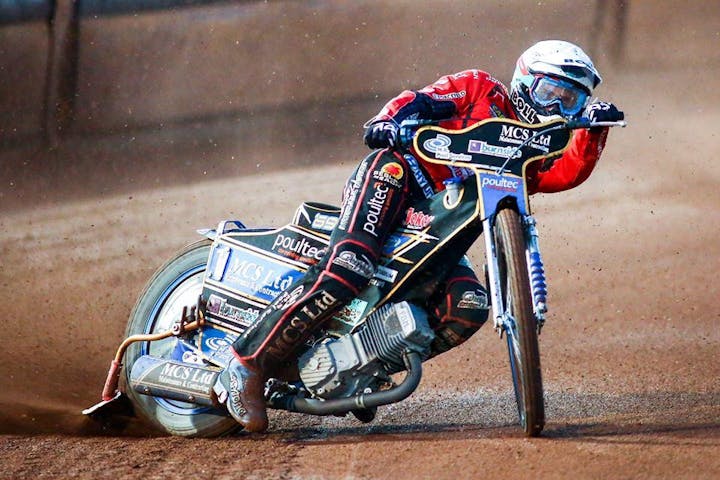 FAQ's
- What Is Speedway?
https://www.speedwaygb.co.uk/whatisspeedway
- What are the league rules?
https://www.speedwaygb.co.uk/rules
- How to get in contact with Swindon Speedway
SWINDON SPEEDWAY
ABBEY STADIUM
LADY LANE
BLUNSDON
SWINDON
SN25 4DN
Robins information and race night: Tel: 01793 384 111
General enquiries: info@swindon-speedway.com
Commercial enquiries: leekilby@swindon-speedway.com
Media/ Press enquires: pressoffice@swindon-speedway.com
Website enquiries: webmaster@swindon-speedway.com
- Is there seating available?
Limited seating is available on a 'first come, first served' basis in 2 of our 3 behind glass grandstands.
Reserved seating is only available with our Legends Lounge Tickets
- Is there food and drink available?
There are food and drink outlets available inside of the stadium. Alternatively, there are also several eateries close by should you wish to grab a bite to eat beforehand
- Is there car parking available?
There is car parking available on site. The car park is operated and controlled by Gaming International and is charged at £2.50 per car