About this Event
This new and exciting cup competition gives fans on social media the opportunity to get involved by choosing which riders they would like to see take part in an official race during the meeting! More details are to follow, but this new idea is sure to give the meetings an interesting twist.
THE ROBINS
Swindon will have raced two fixtures by the time the Pirates sail into town. Belle Vue at home and Wolves away. Updated team information will be posted here following the opening fixtures of the season.
THE VISITORS
As in recent times, the 2019 Pirate ship has a very Aussie feel. Led by former Robin Josh Grajczonek and young hotshots Jack Holder and Brady Kurtz, Poole will be hoping for a new set of Turbo-Twins, or even Turbo-Triplets!
One thing is for sure, our Neighbours from the south-coast are always a great opponent whether Home or Away.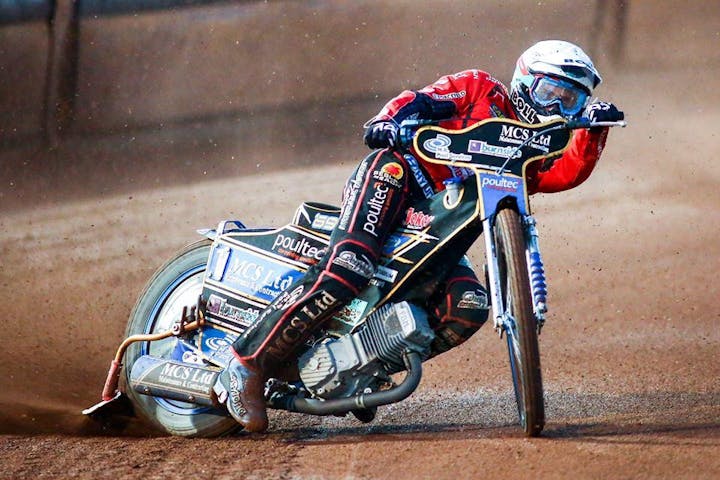 FAQ's
- What Is Speedway?
https://www.speedwaygb.co.uk/whatisspeedway
- What are the league rules?
https://www.speedwaygb.co.uk/rules
- How to get in contact with Swindon Speedway
SWINDON SPEEDWAY
ABBEY STADIUM
LADY LANE
BLUNSDON
SWINDON
SN25 4DN
Robins information and race night: Tel: 01793 384 111
General enquiries: info@swindon-speedway.com
Commercial enquiries: leekilby@swindon-speedway.com
Media/ Press enquires: pressoffice@swindon-speedway.com
Website enquiries: webmaster@swindon-speedway.com
- Is there seating available?
Limited seating is available on a 'first come, first served' basis in 2 of our 3 behind glass grandstands.
Reserved seating is only available with our Legends Lounge Tickets
- Is there food and drink available?
There are food and drink outlets available inside of the stadium. Alternatively, there are also several eateries close by should you wish to grab a bite to eat beforehand
- Is there car parking available?
There is car parking available on site. The car park is operated and controlled by Gaming International and is charged at £2.50 per car