About this Event
As every meeting is at this stage of the season, this clash with the Poole Pirates is sure to be huge fixture. This is a must see meeting on a racetrack that just keeps getting better and better. Join us at the Abbey to cheer on the Robins.
The school holidays will still be in full swing so get the family together and come along and enjoy the racing.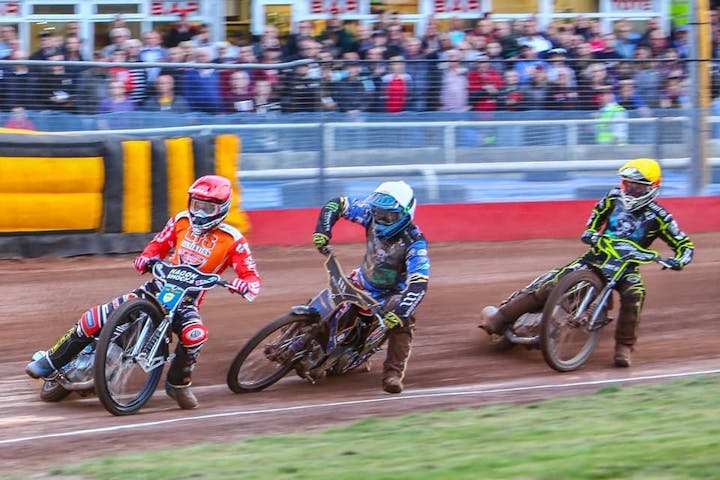 FAQ's
- What Is Speedway?
https://www.speedwaygb.co.uk/whatisspeedway
- What are the league rules?
https://www.speedwaygb.co.uk/rules
- How to get in contact with Swindon Speedway
SWINDON SPEEDWAY
ABBEY STADIUM
LADY LANE
BLUNSDON
SWINDON
SN25 4DN
Robins information and race night: Tel: 01793 384 111
General enquiries: info@swindon-speedway.com
Commercial enquiries: leekilby@swindon-speedway.com
Media/ Press enquires: pressoffice@swindon-speedway.com
Website enquiries: webmaster@swindon-speedway.com
- Is there seating available?
Limited seating is available on a 'first come, first served' basis in 2 of our 3 behind glass grandstands.
Reserved seating is only available with our Legends Lounge Tickets
- Is there food and drink available?
There are food and drink outlets available inside of the stadium. Alternatively, there are also several eateries close by should you wish to grab a bite to eat beforehand
- Is there car parking available?
There is car parking available on site. The car park is operated and controlled by Gaming International and is charged at £1.50 per car