Swindon & Wiltshire Local Enterprise Partnership Breakfast @ the South West...
Description
Swindon and Wiltshire Local Enterprise Partnership(SWLEP) breakfast @ the South West Expo, Swindon
The SWLEP breakfast @ the SW Expo, Swindon is back for the second year running. This year, close to 900 regional businesses are expected to attend the Expo with many of them beginning their day at our breakfast.
The breakfast is free to attend and will give your day a great start with some valuable networking and a keynote speaker whose practical lessons on sales and marketing is sure to leave you with actions you can implement in your business. Steve Clark is a self-made entrepreneur, marketing mentor and author, who has owned and operated businesses in the USA and the UK from start-up to stock market flotation. His last UK business grew from scratch to over £30m in annual revenues in just eight years, becoming one of the "Times Top 100″ fastest growing and profitable SMEs in the country. His success paved the way for a comfortable retirement at the age of 45 and today Steve mentors small and medium business entrepreneurs on entrepreneurial leadership, sales,
marketing and customer service.
The venue and schedule for the breakfast is as follows:
Venue: Steam Museum, Swindon, SN2 2EY
07:30 am – Registration, arrival and breakfast
08:15 am – Keynote - Steve Clark, Sales and Marketing Mentor and Inspirational Speaker

09:00 am – Breakfast event closes
Registration
To attend the pre-event breakfast do click on the green register button on this webpage.
South West Expo- (9:30 am -3 pm)
Shortly after the breakfast the South West Expo will begin from 9.30am-3pm at the Steam Museum in Swindon.
The Expo is free to attend and the SWLEP will hold a stand for the day to better interact with businesses on the range of support available to accelerate business growth.
Book to attend the free Expo here.
Event partners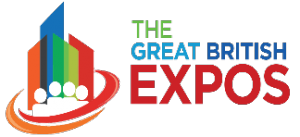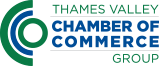 We will close bookings for the breakfast by midday on the 28 June, 2017. If you would like to register your attendance beyond the deadline please do ring Vanessa Joseph on M: 07584153407.
Hope to see you there.
SWLEP