Description
Celebrate International Women's Day with businesswomen from across Swindon and Wiltshire at the TEN Women in Business Conference, a day to get inspired, informed, connected.
This year we have an exceptional mix of guest speakers, workshops, exhibition and networking areas - and you'll also have the chance to sign up to Swindon & Wiltshire's new SME Growth project, with 12 hours free specialist business advice and grants of up to £10,000.
See how great the day is - in our video from 2016! | Look at our programme for the day.
The Keys to Success
Our first keynote speaker this year has focussed on success for women in business since she launched her first business at the age of 19.
Inspirational entrepreneur, author, coach and consultant, Rebecca Jones will kick off WiB17 by asking how women in business can develop mindset and confidence for success.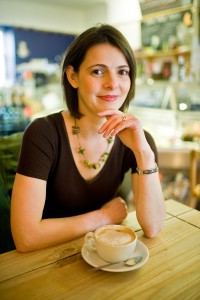 Our second Keynote Speaker, Kerry Gover, set up PinkBox Boutique, an independent gift retailer, in a spare room back in 2013. Through smart planning and a positive approach, the business has grown rapidly - and this year will see its first shop concessions opening nationwide. Kerry will talk about the key challenges she faced - both internal and external - and how she managed to overcome them.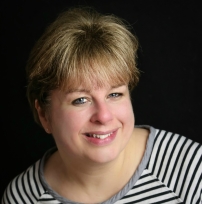 Exhibits for All
Following on from the success of previous years, our unique pop-up exhibition space will give even the smallest businesses the chance to connect with other participants and promote their products and services. (These slots are for just half the day, so you can join some of the workshops, presentations and networking sessions too.)
Workshop Wonders
Our interactive workshops - always a conference highlight will cover:

· Better Business Strategy
· Great Communication Sells
· Mindset for Success
· Is Your Business Sailing?
· Winning PR for small business
· Position Yourself for Success
· Break Through with Social Media
· Growth through Export 101
Brainstorm Booth
New in 2017, running parallel to the workshops, the WiB Brainstorm Booth will give you the chance to come with your own questions, issues and concerns. Led by our professional facilitator, we'll be exploring the combined knowledge, experience and insights of everyone there, to come up with options and ideas for moving forward.
Network | Advice | Support
We end the day with our Advisor Forum and Big Network, a relaxed chance to meet other delegates as well as representatives from our four business support partners, all offering free business support and access to grant funding as part of Swindon & Wiltshire's new SME Growth project.
Book Now
Ticket prices start at just £35 per person - including lunch and refreshments throughout the day. Last year we sold out pretty quickly, so early booking is advised.
Any questions? Please drop me an email: jolyon.rose@wiltshire.gov.uk