Description
Antonio Socci's Swingtime in the Gardens 2020
Saturday 6th & Sunday 7th June 2020
Ragley Hall, Alcester, Warwickshire, B49 5NJ.
AWARD WINNERS!
Awarded Warwickshire's 'Best Family-Friendly Celebration of Music and Culture', the number one family jive & swing vintage festival Swingtime in the Gardens returns after a fabulous 2019 event. We are delighted to announce that we will be returning to the beautiful estate of Ragley Hall on Saturday 6th and Sunday 7th June 2020. This year's festival will see a stellar line up of over 15 bands across two stages bringing the best in Vintage Jive & Swing music.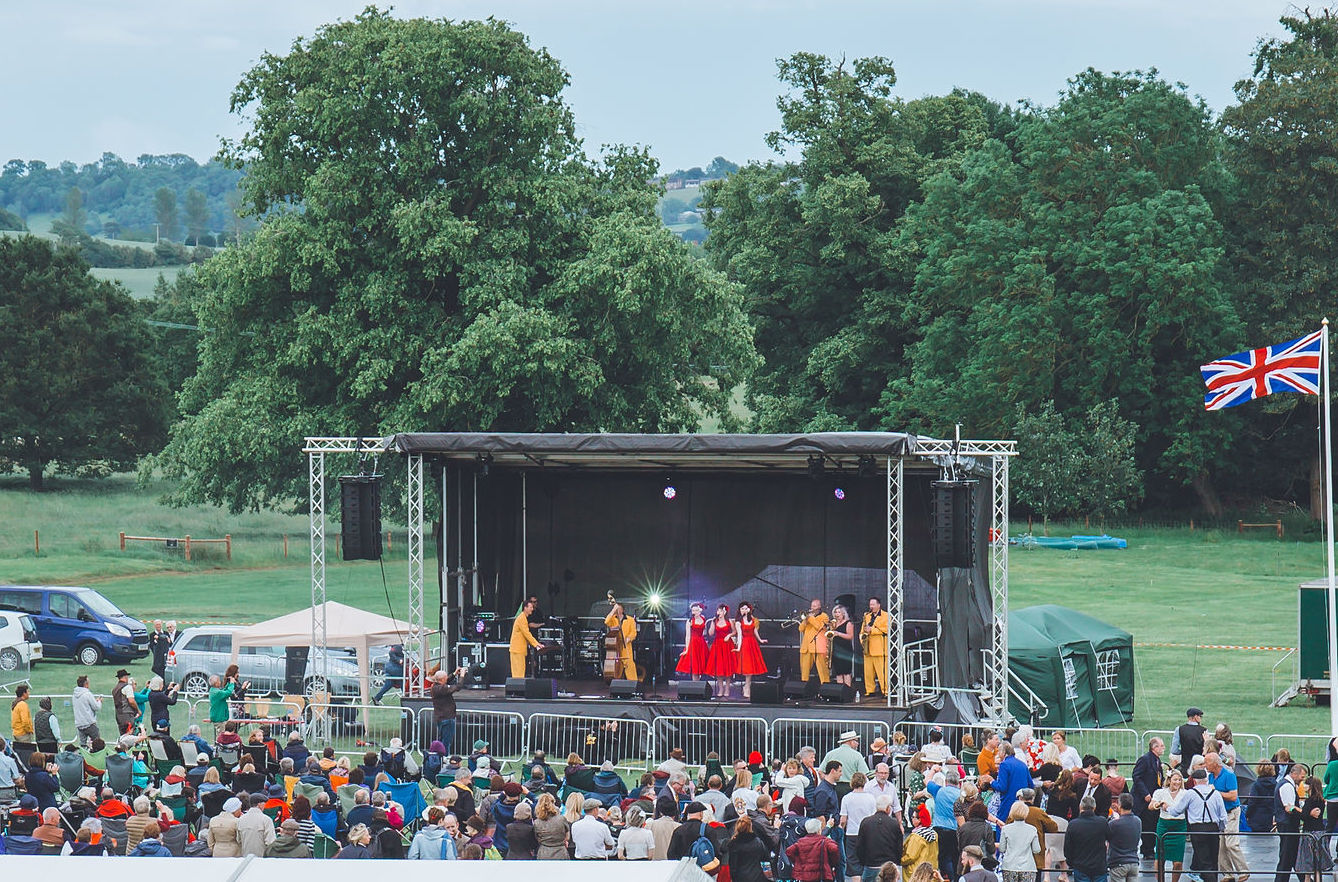 THE FESTIVAL:
Swingtime in the Gardens caters to all age groups with something for everyone! Responding to the very positive feedback from this year's festival, we're extending the event over the weekend and offering camping so that everyone can make the most of the fantastic entertainment on offer. We're keen to give children the chance of gaining some valuable experience so they can take part in singing and dancing workshops and even perform on the main stage!
We have kids entertainment, a wide selection of high-quality food vendors, vintage trade stalls, and several bars for your enjoyment! The festival offers a rare opportunity for families to escape together and enjoy this wonderful music from the past.
Lineups will be confirmed over the next few months with The Magic of Miller and Britain's Got Talent semi-finalists The Jive Aces among the acts to appear.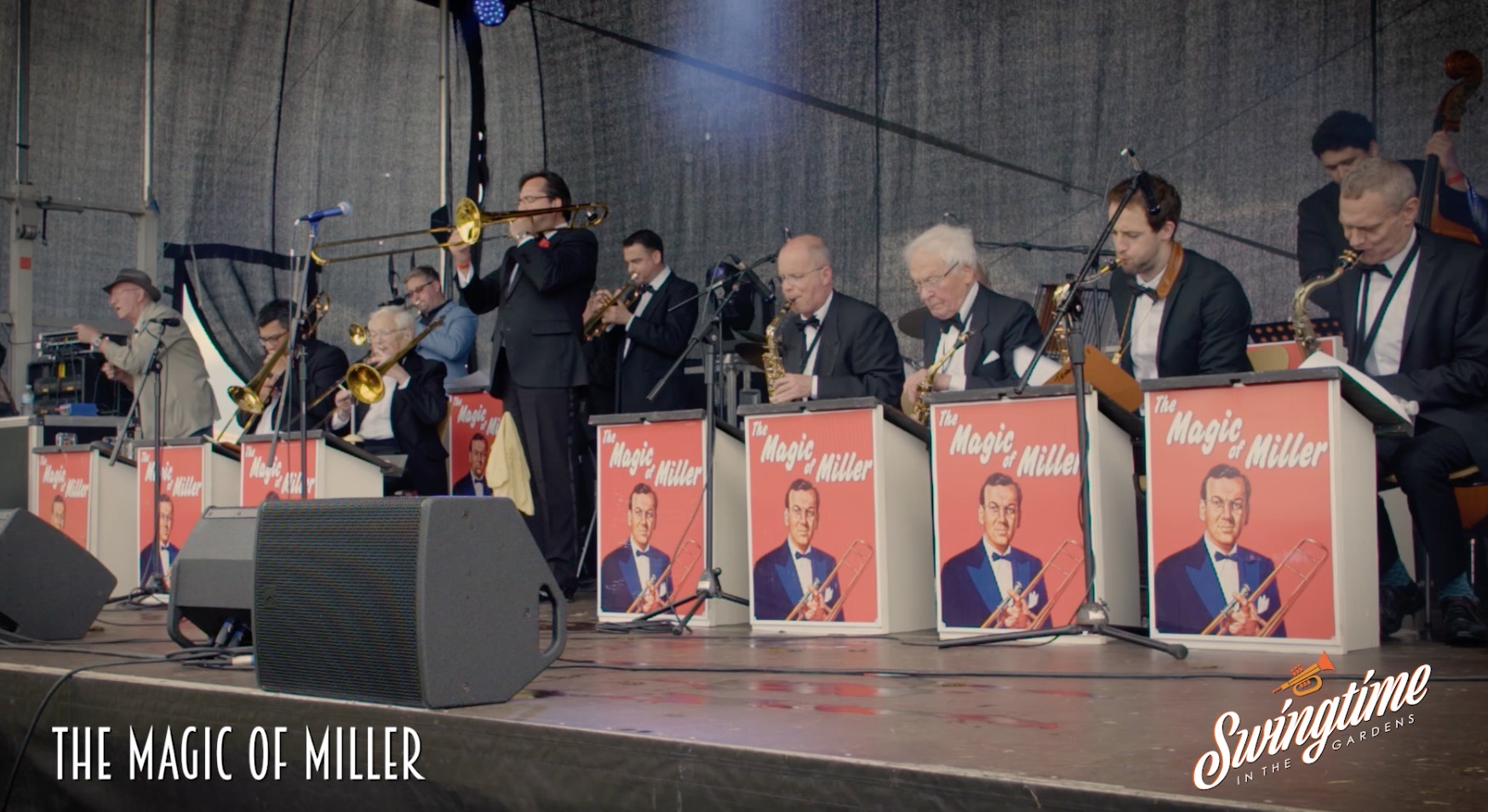 Swingtime in the Gardens 2020 will help raise money for our charities: Acorn's Children's Hospice and The Not Forgotten Association. The festival will conclude early on the Sunday evening with a special Sunset Ceremony which will see The Band of the Royal Regiment of Fusiliers and local Cadets emulating the flag lowering and bugle calls performed at British military bases across the world.
Ragley Hall and Gardens will be open for festival goers to visit and those who want to bring their vintage cars along are more than welcome!.
The dedicated campsite in the grounds of Ragley Hall will open at 3pm on Friday 5th June, with live entertainment that evening. Performances and workshops run between 12.pm and 10:30pm on Saturday 6th June, and from 10:30am to 6pm on Sunday 7th June.
VIP Packages are available and a range of corporate sponsorship packages are on offer to businesses who will benefit from supporting Swingtime in the Gardens 2020.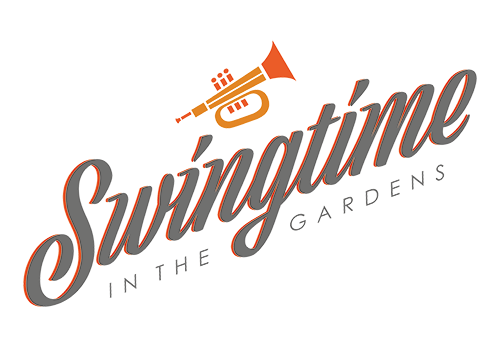 FAQs
VENUE:


Are there ID or minimum age requirements to enter the event?
There is no minimum age for entering the event. All children must be accompanied by a paying adult. Swingtime in the Gardens operate a Challenge 25 policy and reserves the right to refuse alcohol purchases to those unable to prove their age.
How can I contact the organiser with any questions?
Check out all our FAQs as we hope your answer will be found here. If you still need to ask a question, please email info@swingtimeinthegardens.com - we will endeavour to answer your question within 3 working days.
What time do the gates and car park open?
Access to the festival is from 12.00pm on Saturday. The festival car park will be open from 11.30am.
Access to the festival is from 10.30pm on Sunday. The festival car park will be open from 10.00am.
If camping and staying overnight, access is available (for ticket holders only) from 3.00pm on Friday afternoon.
Is parking included in the ticket price?
Yes, free parking is included in your ticket price and is on site. The distance from the car park to the festival entrance is between 50 – 500 meters. There is no overnight parking available unless you have purchased camping and have a valid overnight ticket (given on the day). Cars left overnight without a valid overnight ticket will be charged at a rate of £35.00 per evening. Please note, sleeping in cars in the car park is not permitted.
Can I bring a gazebo and is there a charge?
Yes, you can bring a gazebo and there is no charge. However, gazebos can only be set up at the back of the auditorium and space is strictly limited. Spaces are allocated on a first come first served basis at the discretion of the stewards plus you may be positioned behind other gazebos.. It is not permitted to fit the sides to your gazebo. Note that the gazebo zone will be outside the best sound area.
Is there disabled and VIP car parking available?
Yes, the car park area of the car park nearest to the festival site is reserved for disabled parking. Next to this is the VIP ticket holders' car parking. If you have a Blue Badge then there is no need to pre-book. Simply follow the disabled parking signs on the day and ensure that your Blue Badge is clearly displayed in your windscreen. For VIP car parking, please ensure that you have your VIP ticket to show to the steward.
Is there an Info Point / Enquiries desk on site?
Yes, the Info Point is located at the main Box Office at the rear of the site. Please see staff there if you have any issues or queries on the day.
Is there a good meeting point on site?
We would recommend the Box Office and Programmes stall which is located at the rear of the festival arena and is clearly signed.
Is the event suitable for children?
Yes, Swingtime in the Gardens is the perfect way to introduce children to a live music festival with a fun, informal setting. Children love the picnic style of the event, plus all the excitement of the peripheral entertainments such as the traditional fairground stalls. Children must be supervised by an adult at all times. Blank wristbands are available at the Box Office stand - please feel free to take one, write your mobile phone number on it (no names) and secure it to your child's wrist. In the event that your child is lost, this assists us in reuniting you.
Can I come by taxi, or arrange for someone to drop me off and pick me up?
You are very welcome to arrive and depart by taxi and there are clearly signposted drop-off and pick-up points for taxis on site. The car parking stewards will direct taxis to these demarcated areas. Please request that your driver returns to the taxi pick-up point by 15 minutes prior to the festival's scheduled finish time in order to prevent them being held up by exiting traffic. Detailed taxi instructions will be published on the website shortly before the festival. These instructions should be followed by anyone who is dropping off or picking up (not just registered taxis.)
Can I arrive on foot?
Entry and exit to the festival is strictly vehicle ONLY. Please do not attempt to enter by foot.
FAQs
TICKETS:
I'm booking my tickets last minute - will they get to me in time?
Yes, but please note that purchasing last minute is strictly subject to availability. E-tickets are sent immediately to your inbox upon purchase, so you can book online at any time until the concert starts. You must have access to your e-mails and be able to print your tickets and bring them with you, or download them to a mobile device for on-screen verification (please note price increase to £65 on Saturday and £40 on Sunday per adult ticket on day of festival).
Does my ticket include entry to everything during the festival?
Your ticket includes entry and access to the main festival area, all the bands performing, all the dance/vocal classes and workshops and all the trade exhibitors and food/drink vendors. It also includes access to the Ragley Hall and Gardens
It does NOT include guided access to the Ragley Hall and Gardens, or the boat rides available on the lake. These incur a small charge by the venue on the day.
It does NOT include access to the VIP areas. VIP Upgrade Tickets must be purchased in addition to a standard Adult Admission Ticket.
Can I show my ticket on my smart phone / tablet rather than printing it out?
Yes, as long as you are able to fully download and save the ticket PDF to the device, and open it on the screen, the scanners will be able to verify it. Please ensure that you have downloaded the document before you arrive on site as we cannot guarantee enough coverage to do so once you arrive.
Will I be able to purchase tickets on the gate?
Yes, you will be able to purchase tickets on the gate. However, only cash is able to be taken as payment on the gate.
For catering purposes, VIP Upgrade Tickets can only be purchased in advance.
Can I get my ticket resent?
Ticket resend enquiries should be made to eventbrite.co.uk

What's the refund policy?
Tickets are non-refundable, save only in the event being cancelled by the owners and a suitable alternative event date not made.
FAQs
THE FESTIVAL:
What are the festival entry and exit times?
Access to the festival is from 12pm on Saturday and 10.30am on Sunday. Car parks are open 30 minutes before festival opening times. Saturday closing time is 10.30pm. Sunday closing time is 6.00pm.

If camping and staying overnight, access is available (for ticket holders only) from 3.00pm on Friday evening.
Will I be able to re-enter the site if I leave during the day?
Yes, you will receive a stamp upon leaving the festival and able to re-enter the site as you wish until 10.00pm on Saturday and 5.30pm on Sunday.
What types of food and drink will be at the festival?
There will be a selection of quality caterers, serving all types of hot and cold foods. There are two bars stocked with a large range of real ales, beer, lager, cider, wine, spirits and soft drinks. Tea and coffee are also available.
Is there seating?
There is a limited amount of seating in front of stages, in the Empire club and near catering outlets. It is a good idea to bring your own lightweight folding chairs to site on. Please note that tables are NOT allowed to be brought onto the festival site for safety reasons.
Can I bring my dog?
Dogs are not permitted into the festival area, with the exception of guide dogs.