"Swiss Financial Industry - Quo Vadis?" featuring Dr. Heinrich Lammer ('86)...
Description
UCLA Anderson Presents: Worldwide Welcome Week - Switzerland
"Swiss Financial Industry – Quo Vadis?" A dinner event featuring Dr. Heinrich Lammer ('86), Partner & COO, Blackwall Capital
in conversation with Senior Associate Dean Al Osborne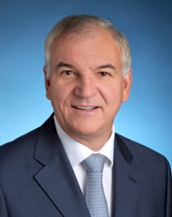 Switzerland is the largest private banking hub in the world and the largest re-insurance base as well. Both industries, private banking and insurance, are undergoing significant changes due to increased transparency, regulatory issues and the zero interest rate policies. Switzerland is particularly affected due to the increasingly stringent market access in Europe and global cross border rules. Based on this, the Swiss financial industry has to reinvent itself. In addition to the "macro" perspective, Mr. Lammer will also share his personal experience, including his decision to leave JPMorgan and to start as a partner and COO with the hedge fund Blackwall Capital, putting his money where his mouth is.
UCLA Anderson welcomes all Bruins to attend what is certain to be a stimulating and enlightening discussion at the world famous Maison du Sport International. Following the presentation, the group will enjoy further conversation over dinner.


Open to: All UCLA and UCLA Anderson alumni, students, parents and friends.
---
About Heinrich Lammer
Heinrich Lammer was born and raised in Austria. There he graduated from Wirtschaftsuniversität Wien with a PhD in Economics and Social Sciences in 1984. To escape the small Austrian World and because he was convinced that the best business education was offered in the US he joined UCLA's then Graduate School of Management in 1984 to pursue the full time MBA program. Thrilled about the great experience in LA and the US, but European in his heart, he joined The Boston Consulting Group for a summer interning in Munich, Germany in 1985. He liked strategic consulting; BCG liked him but he felt the most exciting place to be was Wall Street. In 1986 he joined Goldman Sachs' training program for the Securities Division in New York, knowing he would finally be stationed for Goldman Sachs in Switzerland. Despite Switzerland being a neighbor of Austria, Heinrich knew very little about his future home. He has lived in Switzerland for 29 years and has acquired double citizenship.
Heinrich stayed with Goldman Sachs in Zürich for 22 years and significantly shaped the bank's development from a branch office of GS New York to a Swiss private bank. He built up the private Wealth Business for Goldman in Germany, spent a year as internal consultant to define the strategy of the Swiss Bank in the new Millennium, headed the Private Wealth business in Switzerland for several years and retired in 2008 as the bank's Chief Investment Officer, Head of Asset Management and Member of the Management Committee.
He left Goldman Sachs to fulfill his dream, to set up his own hedge fund, TBIC (The Behavioral Investment Company), in the summer of 2008. Among the advisory board members was an ex Goldman Sachs partner and long-term friend. They mastered the storms of 2008 and 2009 well and grew the company to several hundred million in assets, managed in 3 funds and a few separate accounts. When regulations changed and mutual fund managers were forced to seek FINMA regulation in Switzerland, they took the opportunity of several offers to sell their business in summer of 2012.
Coincidently, at the same time, Heinrich was contacted through his Goldman network that JPMorgan was looking for a Senior Manager to build up their Zürich efforts. After of few months of leisure, Heinrich joined JPMorgan as the Senior Banker in Private Banking in Zürich. The Zürich team made significant progress but the changes in the Swiss Private Banking landscape, mainly the cross border restrictions and the extreme margin pressure, left the strategist Heinrich Lammer with the conviction that the future of Swiss private banking is bleak.
Strongly believing in the need for low volatility and absolute return investment solutions in a world of zero interest rates, he left JPMorgan and started as partner and Chief Operating Officer with a boutique hedge fund, Blackwall Capital Investment AG, in September.
About Al Osborne

Alfred E. Osborne, Jr. is Senior Associate Dean of UCLA Anderson. In this role, he oversees a variety of key areas and initiatives within the school, including resource development, alumni relations, corporate initiatives, marketing and communications and executive education.
Dr. Osborne is also Professor of Global Economics, Management and Entrepreneurship and founder and faculty director of the Harold and Pauline Price Center for Entrepreneurial Studies at UCLA Anderson School of Management. The Price Center serves to organize faculty research, curricula and student activities related to the study of entrepreneurship and new business development at UCLA Anderson.
A corporate governance expert, Dr. Osborne formed a Director Education and Certification Program designed to help officers and directors of public, private and not-for-profit organizations prepare for the fiduciary duties and legal responsibilities of governance. This program also addresses best practices and topical issues confronting directors. Continue reading >>
---
For questions, please contact Jodi Anderson, Senior Director - janderson@support.ucla.edu