Description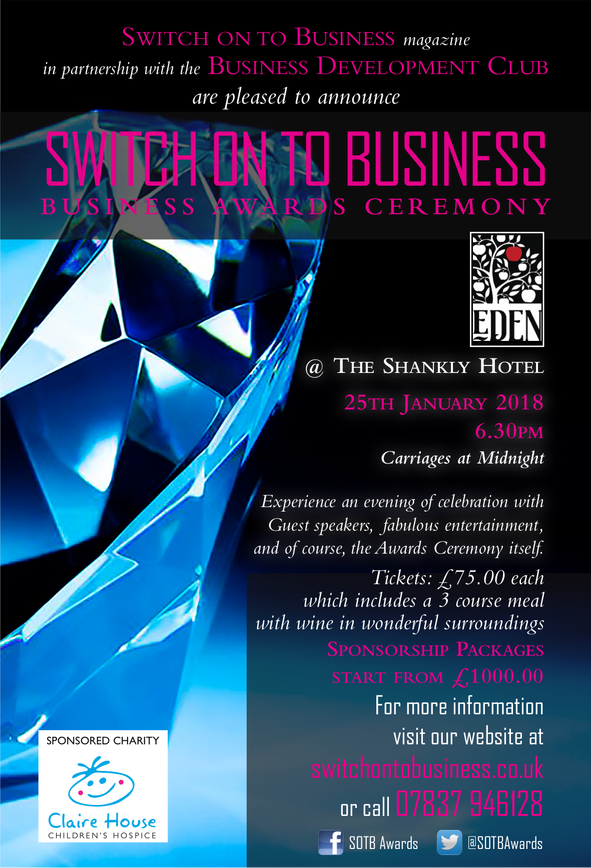 You're invited to the SOTB Business Awards Ceremony, taking place at the Shankley Hotel, Liverpool, on 25th January 2018.
Experience an evening of celebration of business across Merseyside and further, with guest speakers, fobulous entertainment and, of course, the full awards ceremony covering sectors & industries prominent in the city.
Tickets cost £75.00 and include wine and a three course meal in wonderful surroundings.
Sponsorship opportunities are also available, starting from £1,000.00. Please contact Lin on 07837 946 128 to discuss sponsorship.
More information can be found at www.switchontobusiness.co.uk