Description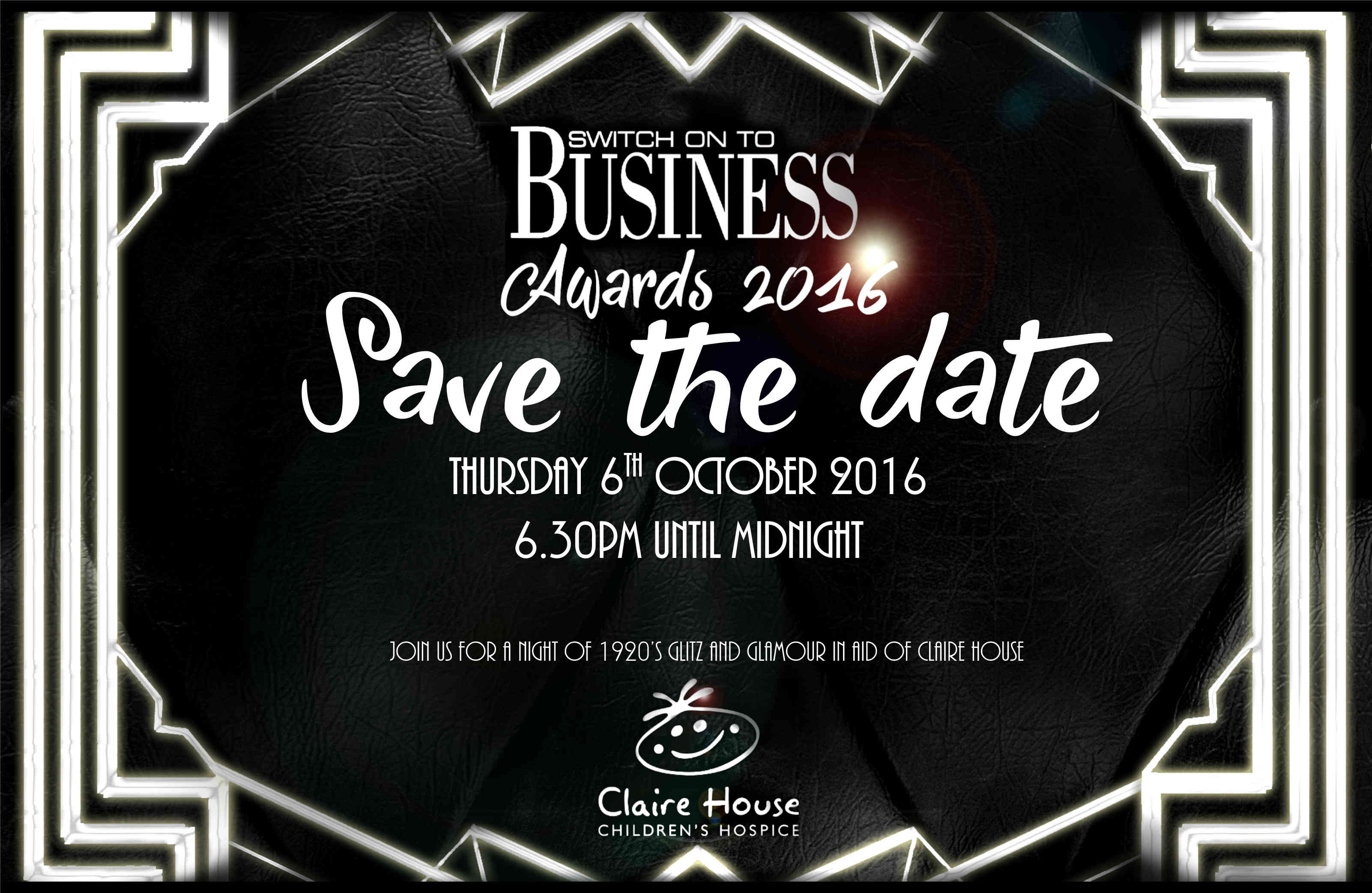 Switch On To Business and the Business Development Club are introducing the inaugural Switch On To Business Charity Awards ceremony to recognise the efforts of new business start-ups, Future Talent and supporters within the Merseyside area.
The evening, which is being promoted in conjunction with several BDC members such as Wedding Planners Guild UK, will play host to the presentation of several prestigious charity honours.
Set to take place on Thursday October 6, the event will emanate from the well-established Crowne Plaza Hotel, which boasts great sight-lines overlooking the River Mersey. In addition, there will be a special charity auction to benefit Claire House Children's Hospice.
The SOTB Charity Award evening will also include guest speakers, business showcases, a three-course dinner complete with wine and additional forms of entertainment, all in addition to the Reward and Recognition Ceremony.
The event will be televised on Bay TV Liverpool, the presentation of which will include interviews with sponsors and guests. All sponsors will receive advertising space in the Awards programme brochure and in the November edition of Switch On To Business Magazine.
Roz Gladden, Lord Mayor of Liverpool, and Gary Millar, the city's former Lord Mayor, will be amongst the special guest speakers, with several more to be announced over the coming weeks.
Lin Boyd, founder of the Business Development Club and co-director of Switch Onto Business, commented: "This is a massive opportunity to demonstrate the power of collaboration. Businesses are coming together to utilise their skills, products and services, and the event is a platform to showcase. The ceremony will demonstrate how we can create opportunities for new and existing businesses within the City Region, utilising services such as event planning, production, photography, PR and offering experience to students and graduates – our future talent. It will be a fabulous evening of celebration and acknowledgement, and it will showcase Liverpool and the talent within."
Jackie Lee, co-director of Switch Onto Business and partner of the Business Development Club, added: "This is what Switch Onto Business is all about: collaboration, building relationships, showcasing and celebrating success. Claire House is our nominated charity, and we are so pleased to be able to support them in this way. Here's to a fabulous event!"
Yvonne Bennett, director at Wedding Planners Guild UK, said: "I am thrilled to be working with SOTB on this event. It will be such a prestigious event, and a great chance to recognise the efforts of so many people. The event will create plenty of opportunities for new businesses, and it will raise plenty of funds for Claire House. I'm really looking forward to this awards evening!"
Beth Pochin, Merseyside Corporate Fundraiser at Claire House Children's Hospice, added: "We are so thrilled to be the chosen charity for this special awards ceremony. It means so much to everyone at Claire House to receive support from the amazing team at SOTB, and we can't wait to celebrate the achievements of lots of remarkable local businesses and entrepreneurs on the night."
The SOTB Charity Awards ceremony will take place at Crowne Plaza Liverpool, Princes Dock on Thursday October 6, and begins at 18.30.
You can now purchase tickets for this event for £75.00 per head, or you can purchase a table of ten for £750.00. If you are interested in becoming a sponsor or a title sponsor, you can purchase tables for £1,000.00 and £3,000.00 respectively.