Description
THIS IS EVENT IS NOW SOLD OUT

If you want to attempt to apply for tickets now, you will need to email julia@switchontoswindon.com
To our ambassador network and beyond,
It's my personal pleasure to invite you to our next, hugely exciting Switch on to Swindon event.
This time it's being held at;
Nationwide Building Society, Pipers Way HQ
on Thursday 6th June 2019 from 7.15pm - 9pm.
If you run a business here, work in Swindon or support Swindon businesses we invite you to join us at this event to show Swindon's resilience and positive future,
The event will include:
* A major update on Swindon's growth projects including the SevenCapital 'Snowdome', out of town areas like Wichelstowe and the town centre regeneration masterplans.
* The launch of our new (currently under wraps) project – TechSwindon.
* A new Ambassador Toolkit to help you promote your business and Swindon.
* Good news stories from some of Swindon's incredible companies and organisations.
* News and developments from our hosts Nationwide Building Society.
* See some of Swindon's digital and tech companies showcase their innovation and use of technology.
This free event is restricted to 400 attendees (maximum of 3 per company) so early booking is essential.
It's been a busy year for the team and the Board and we are excited to show you what we've been working on, and importantly empower you to get more involved. So we really hope to see you there.
Kind regards,
Jenny Groves
Chair Switch on to Swindon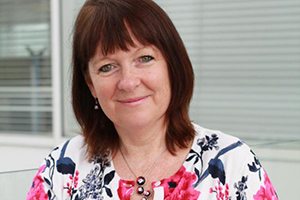 FAQs
What are my parking options for getting to and from the event?
Ample parking will be provided within the main Nationwide House parking spaces. Please take your first left which will be signposted for the event. This comes before the first speed humps, having come off the roundabout that leads into the head office site.

Privacy/GDPR statement:

Thank you (in advance) for booking to attend the next Switch On To Swindon event on 6th June. We will need to share your registration data with the Nationwide Building Society event facilitating team (the event venue) as all event attendees must be personally registered to gain access to this secure site. We will also need to share your data with the Business West events team, which is helping to organise the event. Both organisations will only use your data for the sole purpose of organising this event and will delete it after the event.