Description
Sydney Build Expo 2017 - 30 - 31 March, Hordern Pavilion is the leading construction and design event for Sydney and New South Wales. It's completely FREE to attend, so why not register yourself now?
This market leading two day event is a must attend for: Architects, Developers, Planning Managers, Local and National Government, Contractors, Financiers, Construction Managers, Builders, Tradies plus many more.
VENUE: The Hordern Pavillion, 1 DRIVER AVE, MOORE PARK NSW 2021
Click Here for Venue Info & Travel Details
Opening Times: 30th March, 9:30am - 5:30pm & 31st March, 9:30am - 4:30pm
Feel free to contact us at marketing@sydneybuildexpo.com.
Show features:
2 day - Exhibition, Conference & Workshop, Networking Sessions

120+ international exhibitors showcasing the latest projects, developments, investment and opportunities. Get hands on advice form each exhibitor.

Thousands of Attendees

50+ Conference and Workshop sessions - Earn CPD points

40+ high-level speakers.

40+ Industry partners and media partners supporting the show.

Prize-giveaways such as: Power tools, Cruise Trips & Bridge Climb vouchers etc.
Entertainment, live music, networking parties held throughout the event

Free to attend, register now!
Conference & Workshop Sessions Include: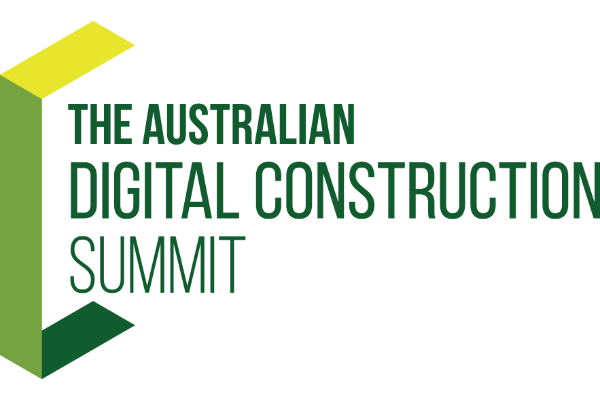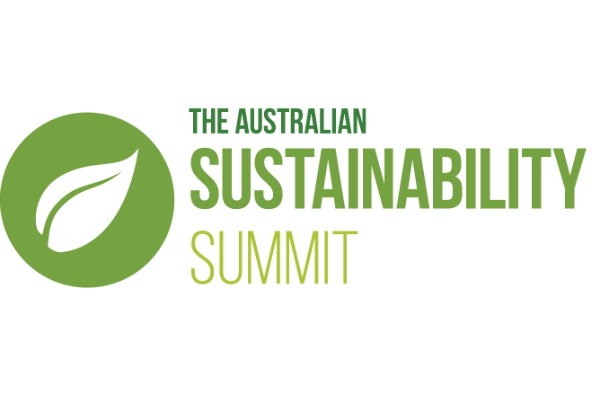 Key Topics to Be Discussed at Sydney Build
Latest Topics To Be Discussed

Reintroduction of the ABCC - the First 100 Days

Barangaroo Ferry Hub: Passenger Focused; Architecture & Technology Changing City Travel

Clear Communication Channels - Making Development Accessible & Understood

Environments for People

Passive House in a Nutshell

Is PassivHaus relevant to Sydney?

Is Passivhaus the Answer to successful Low Energy Building?

Sydney Olympic Park Masterplan 2030

Overview of 2016: Master Builders Association

NSW Construction Outlook and Industry Trends

Realising the Potential of Digital Solutions - What's the Hold Up?

How Buildings Can Make us Happier and Healthier

BIM Panel Discussion

Innovation in Sustainable Precast Concrete

Construction & Asbestos Services Harm and Risk Plans

The Health Impact of Building Materials

Improving Building Energy Efficiency, Safety and Aesthetics with Window Film

Tiny Homes - How Architecture Can Build Social Capital



Latest Speakers On Board

City of Wollongong, Gordon Bradbery, Lord Mayor
Australian Building and Construction Commission, Nigel Hadgkiss, APM, Commissioner
City of Sydney, Angela Vithoulkas, Vice-Chair of NSW Committee
DesignInc Sydney, Sandeep Amin, MD
Passive House Association, Darren O'Dea, Chairman
Sydney Olympic Park Authority, Nick Hubble, Executive Director for Commercial Operations
Master Builders NSW, Brian Seidler, Executive Director
AIB, Icon Co, David Alessi, BDM
AECOM, LCIA, Jason Moore, Director - Construction Services SA / Deputy NSW Chair
Aurecon, Jessica Bennett, ESD Engineer
BIM Academy, Will Joske, BIM Development Manager
NPCAA, Kevin Crompton, Board Member
Richard Crookes Construction, Tyrone Padayachee, Digital Design Manager
Safework NSW, Daniel Beavon, Manager Construction & Asbestos Services Team
Find out more: www.sydneybuildexpo.com or e-mail marketing@sydneybuildexpo.com
Sydney: +61 (02)8006 7557
Auckland: +64 (9)889 7707
Don't forget to check out our Auckland Build event: www.aucklandbuildexpo.com
David Alessi

Australian Institute of Building

NSW Committee Member

Suleiman Alhadidi

BVN

Senior Computational Designer

Sandeep Amin

DesignInc Sydney

Managing Director

David Baggs

Global GreenTag

CEO and Program Director

Jennie Baker

CIOB NSW Centre

Vice-Chair of NSW Centre

Daniel Beavon

SafeWork NSW

Manager Construction & Asbestos Services Team

Jessica Bennett

Aurecon

ESD Engineer

Steve Brant

Aconex

General Manager Australia & New Zealand

Professor Anthony Burke

University of Technology Sydney

Associate Dean of the Faculty of Design, Architecture and Building

Andrew Butler

Cox Architecture

Lead Computational Designer

Anthony Butler

Principal - Digital Engineering (Team Leader)

EIC Activities

Donald Cameron

John Holland Group

Group Manager:BIM Systems

Jeremy Christoforatos

RIB Software AG

iTWOcx Sales Manager, ANZ

Kevin Crompton

NPCAA

Board Member

Dr. Suibhne (Siv) Cullen

Mott MacDonald

Technical Director/Digital Delivery Leader ANZ

Pedram Danesh-Mand

Risk Engineering Society

NSW President

Paul Davies

Northwest Rapid Transit

Senior Sustainability Manager

Garth Davies

DesignInc Sydney

Design Director

Richard Does

DesignInc Sydney

Principal

Daniel Finn

RIB Software AG

Chief Operations Officer ANZ

David Foley

BIM Practice Lead - NAC

AECOM

Jason Furness

Manufacturship

CEO

Darrin Grace

Master Builders Association (NSW)

Training Manager

Nigel Hadgkiss

Australian Building and Construction Commission

Commissioner

Kate Harris

GECA

CEO

David Holden

Weston Williamson Partners

Associate

Professor David Holm

Cox Architecture

Director/Architect

Mike Horne

Turf Design Studio

Director

Nick Hubble

Sydney Olympic Park Authority

Executive Director, Commercial

Michael Jantke

Jonas Premier

Senior Partner

Hayley Jarick

ISCA

Membership and Marketing Manager

Will Joske

BIM Academy

BIM Development Manager

Daniel Kalnins

Head of Digital Enterprise

Ridley

Karen Kellock

Master Builders Association (NSW)

Apprenticeship Services Manager

Jack Krispin

Committee Member

WFAANZ

Karoline Lapko

Jonas Premier

Vice President

Rich Latimer

Rich Training

Director

Andy Marlow

Envirotecture

Director

Kylie Mills

BluKube Architecture

Architect

David Mitchell

buildingSMART Australasia

Board Member

Jason Moore

AECOM

Director, Construction Services, Southern Australia

Darren O'Dea

Australian Passive House Association

Chairman

Councillor Gordon Bradbery OAM

Wollongong City Council

Lord Mayor of Wollongong

Tyrone Padayachee

Richard Crookes Constructions

Digital Design Manager

Charlie Pidcock

Charlie Pidcock Pty Ltd

Director

Caroline Pidcock

Living Future Institute Australia - friends of the ATA

Board Member

Senior Representative

Procore




Dhanjeet Sah

PTW Architects

BIM Manager

Richard Salman

2RKS Architecture Design

Director

Professor Christopher Schuhmacher

CEO

iTWOcity AG

Brian Seidler

Master Builders Association (NSW)

Executive Director

Ash Smith

Senior Business Development Manager

Viewpoint Construction Software

David Solomon

Master Builders Association (NSW)

Executive Office, Safety & Risk

Olivia Kwarda Tuivaga

Houzz Australia

Industry Marketing Manager

Jacqueline Urford

DesignInc Sydney

Associate

Angela Vithoulkas

City of Sydney

Independent Councillor

James Ward

Director

NBRSARCHITECTURE

Fergal White

Pidcock – Architecture Sustainability

Associate Director

Michael Yip

PTW Architects

Senior Associate/Technology Lead
Organizer of Sydney Build Expo 2017, CPD Conference & Workshops - Free To Attend