Symphony of Cells Workshop using essential oils
Description
A simple and effective approach for applying essential oils to create balance and harmony, physically, emotionally and spiritually within our bodies.
Whether you are looking to help support a loved one with an ongoing ailment or illness or are integrating the use of pure therapeutic grade essential oils into your massage or wellness practices. Symphony of Cells is simple and effective.
Each of the 16 protocols focuses on a specific system and/or area of the body allowing for the targeting of illnesses (listed are a few examples from the extensive list of ailments the oils can treat)
Basic (ear aches, cold congestion, fever. headache, pink eye, body aches, flu, stomach, asthma)

Cardiovascular (angina, cholesterol problems, high blood pressure, diabetes, heart disease)

Cellular (cystic fibrosis, dementia, brain injury, Lyme disease, major depressive, parasites)

Chi (fibromyalgia, back pain, herniated disc, chronic fatigue, aches, inflammation)

Digestive (candida/yeast inflammation, heartburn, IBS, nausea, celiac disease, eczema)

Emobic (emotional limbic) (mental fatigue, bipolar, anxiety, depression, emotional trauma)

Forgiveness (anger, resentment, immune support, fatigue, abuse, bulimia, self-hate, loneliness)

Hormone balance (endometriosis, grave's disease, ADHD, hot flushes, cramps, infertility, rosacea)

Infectious Disease (influenza, strep, candida, colds, fungus, sore throat, yeast infection, viral infections)

Inflammatory (chronic fatigue, lupus, back pain, aches, migraines, joints, hypertension)

Lymphatic (lymphedema, weight loss, cellulite, fluid retention, cystitis, edema, acne, kidney stones)

Maxim (digestive issues, liver challenges, addison's disease, allergies, kidney infections)

Neurological (anxiety, depression, emotional trauma, post-traumatic stress, alzheimer's, bell's palsy)

Osteo (osteoporosis, osteoarthritis, gout, bone cancer, rheumatoid arthritis)

Respiratory (asthma, bronchitis, congestion, croup, sinus infection)

Solar (adrenal fatigue, anorexia, high / low blood pressure, mental fatigue)
In this workshop you'll learn the basics of pure essential oils. You'll then get to select what protocol you'd like to receive in the healing. I'll demonstrate on one person and then each can pair up (this class will have no more than 6 women).
The process involves layering 8-11 different oils on your back, neck and soles of feet. We don't do the full treatment (hot towels) but I teach you how to do at home.
I'll also cover what oils are good to ingest in veggie capsules to help detox and cleanse a particular ailment. If you don't feel comfortable ingesting oils, you can apply to your feet. Plus, we'll touch on the emotional benefits of the oils (they all have a meaning) and we'll use the Emotions book to see what oil you are drawn too and what this means for you.
You'll receive worksheets and information about the protocols.
I'll have massage tables available, but please bring a blanket, cushion and dressing gown. You'll wear it backwards so that we can open the back up easily.
Note this will be a small class for women only.
If you'd like to learn / enquire a bit more before booking, drop me an email and I can get in touch to explain a bit more.
The cost is £15 and this covers materials and venue hire. The training from me is free. I'll also teach you how to get essential oils into your home in the most cost effective way.
This class will be held at the Pavilion, which is in the gardens of St Christopher's Hospice. Great creative space (it's where I do my weekly yoga class).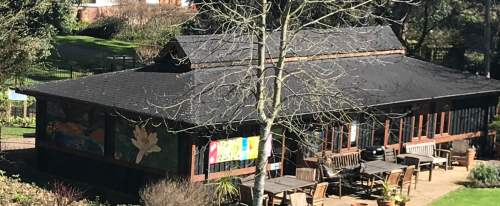 Meet your workshop host:
Jade Griffin, doTERRA Wellness Advocate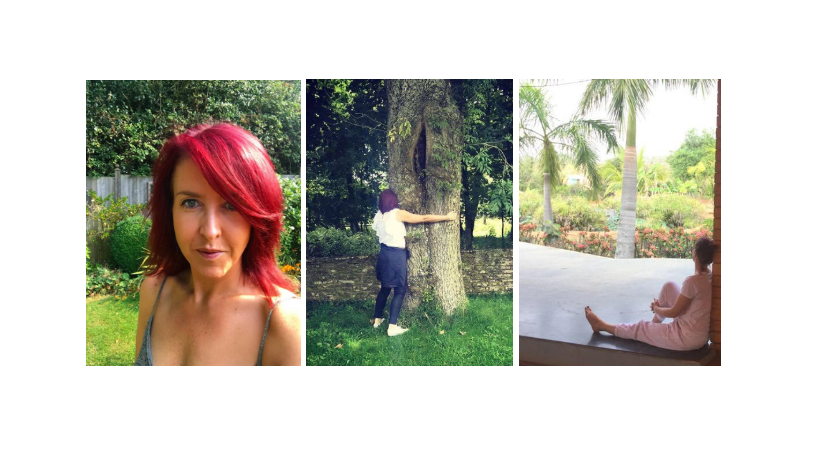 I am Jade and I am the founder of the Spiritual Gangster Tribe and I am an Essential Oils Educator, Wellness Coach, Mentor to young empaths and is a Certified AromaTouch Practitioner and Reiki healer. Having immersed myself in the study of the mind, body , heart and soul; my passion is to educate on the importance of self-care, self-love and teach you the power of your own body.
FB: Spiritual Gangster Tribe - essential oil & life hacks
Insta: spiritual_gangster_tribe
Look forward to working with you.

Jade