Symposium: Clean Conscience Dirty Hands
Description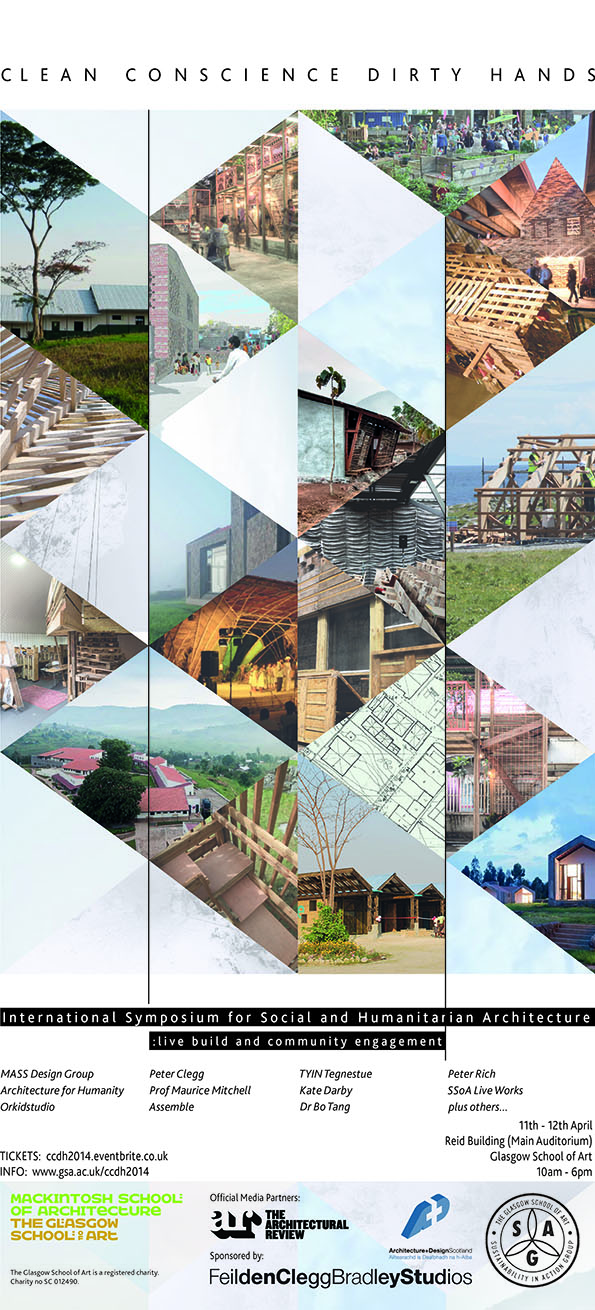 International Symposium for Social and Humanitarian Architecture : Live Build and Community Engagement
The 'Clean Conscience Dirty Hands' symposium recognises the limited resources intrinsic to the provision of social and humanitarian architecture and the impact of such scarcity on the ability of organisations to 'harness' the learning from each built project through documentation, discussion and dissemination. As such it seeks to provide both a locus and a forum for like-minded organisations engaged in social and humanitarian building projects, in order to capture and disseminate good practice in both a UK-based and international context.
Contributors are invited to put forth and discuss a range of ideas relating to one of the three themes broadly covered by the symposium. The themes are:
1. Live build community projects for architectural learning.
2. Young designers: alternative routes into practice.
3. Building with communities: participation and empowerment.
Running over two days, the symposium features lectures, debates and workshops. Tickets are available on a day basis rather than for individual lectures or workshops.
Speakers include: MASS Design Group, TYIN Tegnestue, Architecture for Humanity, Peter Clegg and Rachel Sayers (Feilden Clegg Bradley), Peter Rich, Prof Maurice Mitchell and Bo Tang (London Metropolitan University), Kate Darby (Studio in the Woods and WSA), Assemble, SSoA Live Works, Orkidstudio, Tog Studio, Stone Opera, Baxendale, plus students from the MSA.
Sponsored by: Feilden Clegg Bradley, SiAG and A+DS
Official Media Partners: The Architectural Review
Organiser of Symposium: Clean Conscience Dirty Hands