This year's symposium's theme is: TBD
About this Event
The 5th Annual Symposium on the Digital Person
The use of personal data is of enormous global concern. The Digital Person symposium is an annual event organised by the HAT-LAB and Dataswift that discusses personal data from three perspectives:
Digital personhood, law, freedom and democracy (humanities)
Value, economics and markets (social science)
Data analytics, data science and technology (science and technology).
Symposium participants are drawn from industry captains, policy makers, government representatives, combined with thought leaders from the sciences, humanities and social sciences with discussions relating to law, computer science, history, sociology, entrepreneurship, business, economics and the global society. The symposium is chaired by 3 eminent professors in the field, Professors John Naughton, Jon Crowcroft and Irene Ng. This unique cross-disciplinary symposium is organised jointly by Dataswift and HATLAB.
This year's symposium's theme is:
TBD
Programme for the day (TBD)
Introducing the Chairs
Professor Jon Crowcroft, FRS, FREng is the Marconi Professor of Communications Systems in the Computer Laboratory of the University of Cambridge and the Chair of the Programme Committee at the Alan Turing Institute. Professor Jon Crowcroft is distinguished for his many seminal contributions to the development of the Internet and is a fellow of Wolfson College, Cambridge.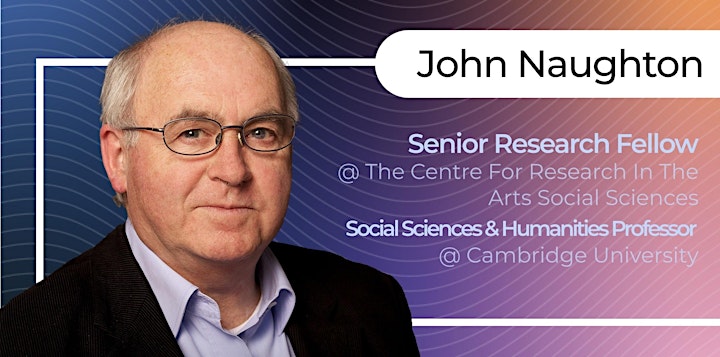 Professor John Naughton, FRSA is a Senior Research Fellow in the Centre for Research in the Arts, Social Sciences, and Humanities at Cambridge University, Professor John Naughton is a Technology columnist of the London Observer newspaper, Professor of the public understanding of technology at the Open University and the author of "From Gutenberg to Zuckerberg: What You Really Need to Know About the Internet" published by Quercus Books.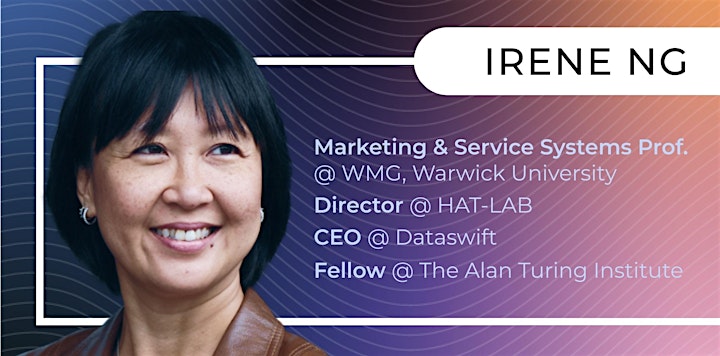 Professor Irene Ng is Professor of Marketing and Service Systems, WMG, University of Warwick and the CEO of Dataswift. Professor Irene Ng is also a Turing Fellow and the creator of the Personal Data Account infrastructure powered by the HAT Microserver. She specialises in market design economics and service ecosystems and is the author of "Creating New Markets in the Digital Economy" published by Cambridge University Press. 
_____________________________________________________________________________________
Have a look at the videos from the 2020 Symposium on the Digital Identity in a Post-Pandemic World here! (coming soon)