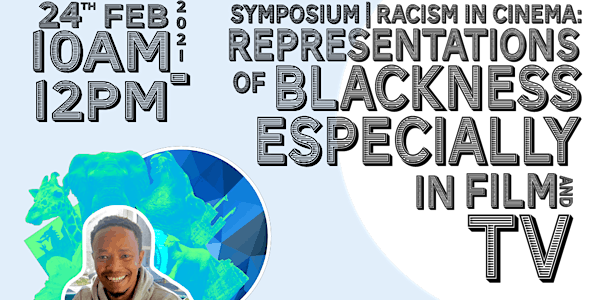 Symposium | Racism in Cinema: Representations of Blackness (African lens)
Symposium | Racism in Cinema: Representations of Blackness especially Africaness in Films and TV
About this event
"I Can't Breathe" Is Not a Protest Slogan. It has become a symbol for challenging inequalities globally.
Cinematic stereotypes reflect and shape common prejudices. Perceptions can be influenced by portrayals of Asians as nerdy, black men as dangerous and Latinas as fiery.Attention to diversity, inclusion and representation has recently been on the agenda for many institutions involved in film and TV. Racism and sexism has been part of the wider agenda to hold the sector accountable. From racial tropes used in Hollywood films and some independent films.
The symposium panel takes its cue from current conversations on racism and will extend the discussion on racism in cinema. It will contribute more broadly to the critical discourse of anti-black racism. The panel aims to bring together the voices of black stakeholders (including community leaders, academics, and artists) in a conversation on the enduring systems and ideologies of racial oppression in society. The panel explores the longstanding cultural, political and economic practices that function to facilitate racism, oppression, inequality and injustice. It also explores the tolls of these practices on black peoples and will ask for ways to redress and eradicate systems of racism in society.