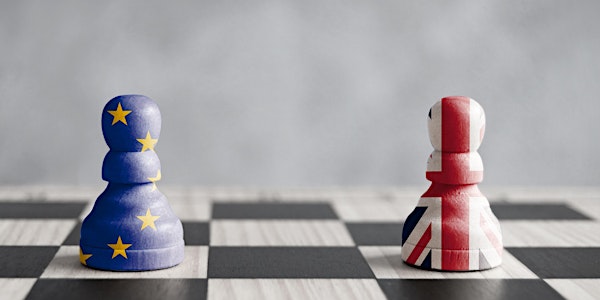 Symposium: Researching migrant and ethnic minority communities in Scotland
Event Information
Location
Aberdeen Town House
Broad Street
Union Street Entrance
Aberdeen
AB10 1AQ
United Kingdom
This aim of this symposium is to generate a discourse on the influence of policy on research with migrant and ethnic minority communities.
About this event
Leading the discussions are researchers from academia and the third sector involved in, or supporting, research. Our speakers will critically reflect on how the political discourse has influenced their work and the challenges and opportunities which exist going forward.
This symposium is timely because;
• Migrants and ethnic minorities are often underrepresented in research and they may not be invited to participate.
• The ongoing political discourse in the UK around the Windrush scandal, Brexit and the rise in hate crime has had a negative impact on migrant communities.
• The impact of the current discourse on the ability of academics to engage and recruit participants for research is unclear.
At the symposium established, early career researchers and postgraduate students will explore strategies for researching migrant and ethnic minority communities. With this goal in mind, the symposium will focus on
1. The challenges and enablers of researching migrant and ethnic minority communities in Scotland.
2. Collaborative research between academics, third sector partners and members of the migrant and ethnic minority communities
3. Strategies for co-producing a research agenda with migrant and ethnic minority communities.
Speakers
Anna Gawlewicz- University of Glasgow
"Scotland's different": Narratives of Scotland's distinctiveness in the post-Brexit-vote era
Claire Needle- Elphinstone Institute, University of Aberdeen
Home-Hame-Дом-Dom – Collaborative Research, Creativity and Sense of Community
Emmaleena Käkelä- University of Strathclyde, School of Social Work and Social Policy
Researching gender-based violence in migrant communities: Breaking barriers through co-production, community participation and relationship building
Rosilda Panoni, In-Trans, Grampian Regional Equality Council
Working effectively with interpreters
Paulina Trevena -University of Glasgow (Honorary Fellow), Glasgow Caledonian University (Researcher)
Giving a voice to migrant communities: the challenges of time, space and will (and funding!)
About our speakers
Dr Anna Gawlewicz is a Research Associate at the University of Glasgow, Scotland. She is an interdisciplinary scholar working across Urban Studies, Human Geography and Sociology, and for the past ten years has researched migration-driven diversity in urban settings. More recently, her work has focused on migrant-'host' encounters and their experiences of difference in 'hostile environments', in particular in the context of Brexit (see: www.livingtogetherandbrexit.com). She has published in Population, Space and Place, Qualitative Research and Journal of Ethnic and Migration Studies among others.
Claire Needler is the Project Co-ordinator for Home-Hame-Дом-Dom – a creative learning project that aims to build a sense of community and belonging between different communities living in north Aberdeenshire. She is also a PhD student researching contemporary use of Scots/Doric among young people. In both these projects she uses participatory action research to explore the intersection between language, education and creativity, and how they combine to create a sense of community belonging. She has an extensive background in community learning and development and a commitment to social justice underpins all her work.
Emmaleena Käkelä is a PhD candidate at the University of Strathclyde. Her doctoral research examines the continuation of, and the national responses to FGM and other forms of gender-based violence from a migration perspective. She has previously worked on research projects focusing on migrant belonging, institutional abuse and gender-based violence in higher education.
Rosilda Panoni is the service Co-ordinator of In-Trans, an interpreting & translation service based within Grampian Regional Equality Council (GREC). GREC is a charity tackling discrimination and promoting good community relations in the North East of Scotland. As well as delivering support to individuals facing prejudice & discrimination, it has been involved in several initiatives including service improvement and research projects with organisations such as NHS Grampian and the University of Aberdeen. More about GREC: www.grec.co.uk
Dr Paulina Trevena researches migration from Poland/Eastern Europe to the UK, and has published widely on this topic. She has worked with universities, third sector organisations and policymakers. Paulina has a particular interest in the social aspects of international migration.
Date and time
Location
Aberdeen Town House
Broad Street
Union Street Entrance
Aberdeen
AB10 1AQ
United Kingdom