Description
A One-Day Symposium
Cardiff University
Tuesday, 1 November 2016, 11.00–18.30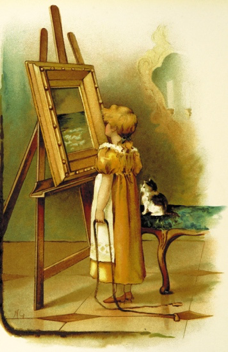 Keynote Speaker: Michaela Mahlberg (University of Birmingham)
Cardiff University's Digital Cultures Network is delighted to announce its first Symposium on Word, Image and the Digital. Word and image, and the interplay between them, remain under explored and under-theorised in the digital humanities, despite the creation of pioneering digital archives including The William Blake Archive, the Rossetti Archive and The Illustration Archive. There is a sense, however, in which the digital is not only 'graphical' (as Johanna Drucker reminds us), but also a space where the visual and textual are in constant dialogue.
Registration is free for delegates but places are limited. The deadline for registration is midday, 28 October 2016.
Provisional Programme: Speaker names and titles will be confirmed shortly.
10.00: Registration + coffee
11.00: Panel 1
12.30: Lunch
13.30: Panel 2
15.00: Coffee
15.30: Panel 3
17.00: Tea
17.30: Keynote: Michaela Mahlberg
18.30: Wine reception
Delegates interested in joining the organisers for dinner in the city centre, should select the appropriate option above, while registering for the Symposium.
Organisers: Dawn Knight, Anthony Mandal, Julia Thomas.
Research Associate: Michael Goodman.

Organiser of Symposium: Word. Image. Digital.
The objective of this Network is to build significant capacity in Digital Humanities (DH) practice ad Digital Cultures research at Cardiff University. In addition to bringing together established DH practitioners, the Network will consolidate and extend the ongoing digital research into digital cultures at Cardiff University whilst supporting scholars interested in embedding DH in their own research and impact activities, to foster exciting and innovative collaborative projects. The Network will generate critical mass within the College through a programme of workshops and themed symposia, this website and a series of publications. It is financed by an Initiator Grant awarded by Cardiff University's College of Arts, Humanities and Social Sciences.