Description
As one of the highlights on the IT channel calendar, the award-winning SYNAXON National Conference for 2019 will focus on New Horizons – build a better future with Synaxon.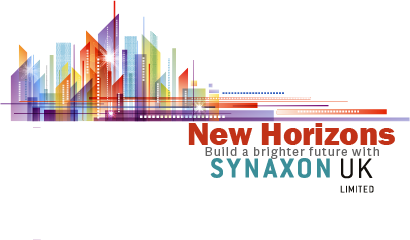 The business technology sector is arguably the most exciting and dynamic with new innovations driving business change in all aspects of the industry. And like the industry we have carved a name in over the last decade, SYNAXON are always identifying and implementing ways in which we can evolve and improve. Therefore, come and join us at our annual gathering where we're sure to be unveiling some exciting new plans for the future.
Conference highlights:
Over 250 member attendees

55 exhibitors

1000's of productive one-to-one meetings

Industry leading keynotes

16 x Vendor& SYNAXON workshops

VIP Speaker (Gerald Ratner)

Exciting SYNAXON UK updates

The legendary SYNAXON gala dinner! With infamous entertainment to be announced
The 1-2-1 meeting app has been a huge success since we introduced it a couple of years ago and it's back again this year. It was viewed over 10,000 times, and over 1,000 meetings were arranged via the popular service. We are looking to further enhance the app for 2019, with the expectation of reaching even more delegates and to build on the phenomenal success of previous years.
Following feedback we will be bringing you a new conference experience, centred around smaller and intimate access to our vendor and distribution partners and a greater emphasis on workshops. This new format means that not only will you get to speak to the leaders in the technology sector but will also have the opportunity to gain the knowledge you need to drive your business forward.
About the Venue
Selected for the intimacy and Jury's Inn at Hinckley Island in Leicestershire, is a 4-star hotel and offers a stylish and modern venue which following an £11 million investment programme in 2016 has been completely transformed. The meetings rooms have seen the greatest transformation and can comfortably accommodate 1,000 delegates. The combination of space, updated product, ample parking and central and accessible location make it one of the UK's most convenient conference venues.
As always, access to the event is FREE for subscribing SYNAXON members for both daytime and evening events* and with a limited number of tickets available for non-members for the daytime conference.
Register today to secure your place and be a part of our biggest and best conference to date.
Keep checking our website, which will be updated as and when we have news and more information to tell you.https://synaxon.co.uk/events/upcoming
Any questions please contact the team on: 0300 304 7844 or email: accountmanagers@synaxon.co.uk
We look forward to seeing you there!
*One room is included which can be twin, double or single occupancy, additional rooms will be charged at £129
Please be aware that SYNAXON has paid for all accommodation in advance, this cost will be passed on to you if you cancel within 48 hours of the event.