Synthetic Biology Speed Debate

Tuesday, August 7, 2012 from 7:00 PM to 10:00 PM
Event Details
This summer we're planning to build artificial islands by taking on plastic pollution with genetically modified microorganisms. We're inviting you to voice your opinion at an evening of speed debating. Deliberate the question "Should plastic pollution be tackled by GMO?".
Engage with the team and get to grips with our project, Plastic Republic. At the centre of the evening is your discussion and to wrap up, three experts will be on hand for a short Q&A to give you the insider's point of view on synthetic biology, science in society and bioethics.
The bar will be open for refreshments. Join us for an evening of debate and drinks!
Our experts
Howard Boland is co-founder and artistic director of C-LAB and an artist working with Synthetic Biology. His research focuses the use of standardised genetic parts using the MIT-based biobricks library through a laboratory-based practice. Currently, his PhD titled "Art from Synthetic Biology" combines synthetic biology and art to produce novel visual expressions in bacteria. 
Erin Oerton is examining the ethical and legal issues surrounding Synthetic Biology and Geoengineering for the Rathenau Institute's "Meeting of the Young Minds" debate. Her successful proposal for the UCL iGEM entry explores the international release of genetically modified organisms. Studying Computer Science at UCL, she is modelling the interaction between the Plastic Republic bacterium and the marine environment as a member of the 2012 team.
For more info, visit www.ucl.ac.uk/igem2012
and connect with us on facebook.com/UCLiGEM and twitter.com/UCLiGEM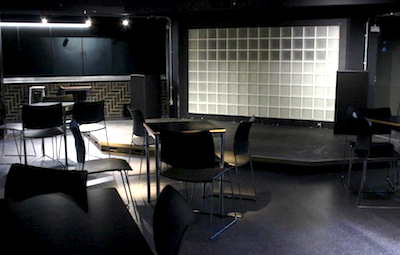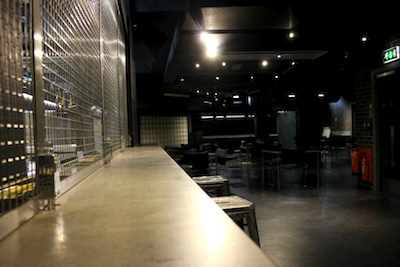 When & Where

Richard Mully Basement Bar
Lewis Building
136 Gower Street
WC1E 6BP London
United Kingdom


Tuesday, August 7, 2012 from 7:00 PM to 10:00 PM
Add to my calendar
Organizer
UCL iGEM are a team of UCL undergraduate students, who want to make use of the vast quantities of plastic currently floating in the world's largest ocean, stranded by the North Pacific Gyre. We propose a synthetic biology approach for the bioremediation of micro-plastic pollutants that could be used to turn the Great Pacific Plastic Patch into a floating island!
Check out our website here: www.ucl.ac.uk/igem2012