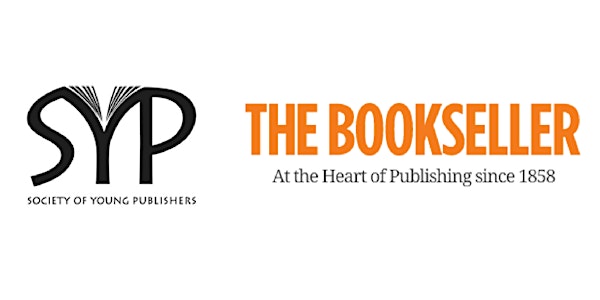 SYP and The Bookseller on the Road: Bristol Edition
Location
Tobacco Factory
Bristol
BS3
United Kingdom
Description
The Society of Young Publishers (SYP) have teamed up with The Bookseller Jobs to go on the road and shine a spotlight on publishing around the UK. Reaching members outside the SYP's existing 5 hubs, these events aim to debunk the idea that you have to move to London to get ahead and celebrate the publishing talent that the UK has to offer.

Joining us for this debut event will be Steve Mcnaught, Director at Arkbound; Rebecca Tomlinson, Assistant Editor at Policy Press; Lyndsey Mayhew, Marketing and Publicity Manager at Crimson Publishing; and Marc Gillett, Associate Director at IOP Publishing. With additional speakers yet to be announced, the panel will explore everything from founding start-ups and freelancing, to an overall look at the publishing landscape in Bristol and Bath.

About our Speakers
Steve Mcnaught is a director of Arkbound publishing and StarUp CIC. He is editor of several Bristol-based publications, including Boundless and Vocalise magazines, and helps to manage the book publishing operations of Arkbound both in the UK and internationally.
Arkbound is a publishing social enterprise that aims to support people from disadvantaged backgrounds get published. The organisation also provides a Publishing Excellence Programme for people looking to get into the industry, along with a literary award and annual competition.
Rebecca Tomlinson, Assistant Editor at Policy Press joined the team after completing a Masters in Journalism at UWE. Starting as a publishing assistant, Rebecca has held a number of roles in her 5 years at the company where she is now Assistant Editor. Until recently she also managed the Policy and Politics journal and currently works on their criminology list and trade titles alongside their Managing Director.
Policy Press is a non-profit university press committed to influencing social change through international research and scholarship and winner of the 2016 IPG Frankfurt Book Fair Academic & Professional Publisher award.
Lyndsey Mayhew, Marketing and Publicity Manager at Crimson, is a publicist and marketing consultant who has worked in the publishing industry for 18 years. With a background in local newspapers, magazines and public relations she is passionate about working with the media and managing brands and reputation. Lyndsey is also involved with Bath Festival and is obsessed with podcasts.
Crimson is an independent publisher based in Bath. Publishing high-quality books designed to improve the way people live and work, their imprints include Trotman (careers and university guides), White Ladder (pregnancy and parenting) and Time Out Guides.
Marc Gillet, Associate Director at IOP Publishing, is responsible for ensuring that the peer review of around 70 academic journals to meet the requirements of authors, editors and referees. He also handles the publisher's Rights & Permissions function.
IOP Publishing is a wholly owned subsidiary of the Institute of Physics, a leading scientific society promoting physics and bringing physicists together for the benefit of all. IOP Publishing provides a range of journals, ebooks, magazines, conference proceedings and websites for the scientific community.