Description
Join The Society of Young Publishers North for our next Manchester event, where we will be in conversation with Ben Styles.
Our event will, as always, be about publishing in the North. We will be talking through the varied aspects of Ben's career at Arc Publications and freelance at Leeds eBooks, and his two major areas of work: translation and digital.
Throughout the evening there will be plenty of opportunities to ask questions, network with publishing professionals and get a free drink!
When: Thursday 31st August 19:00 for 19:30 start - 21:30 approx.
Where: Gullivers, 109 Oldham Street, Manchester, M4 1LW
About Ben Styles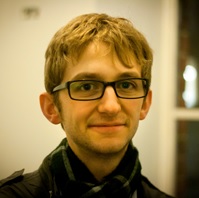 Ben's background is in languages and literature. He spent his early life in Madrid and Buckinghamshire. He received a BA in English and Spanish and an MA in English Literature from the University of Leeds.
He is the Digital Editor at Arc Publications, after starting on a marketing and editorial internship in 2012. Ben was responsible for Arc's move into digital publishing, designing and converting new and backlist titles into Kindle and ePub formats. He develops new technologies and digital markets, including the poetry translation app/game Translatory on iOS and Android.
He works freelance as an ebook designer, converter and distributor at Leeds eBooks. He makes eBooks for independent presses and self-published authors, and websites and apps for artists, writers and creators.
He was the programming and digital design half of kids' app team Robin & his Birds, alongside illustrator and storyteller Louise Bell, and has recently launched MealsUp, a new meal planning app on iOS.
Arc publishes contemporary poetry from new and established writers from the UK and abroad, specialising in the work of international poets writing in English and the work of overseas poets in translation. Arc also has a music imprint, Arc Music, for the publication of books about music and musicians.