Syria: The Democratic Revolution Continues, Peter Tatchell & Syrian Activis...
Description
Dear friends, sisters and brothers,
Rethink Rebuild Society and the University of Manchester Politics Society invite you to their joint FREE event:
Syria: The Democratic Revolution Continues
Peter Tatchell & Syrian Activists Speak Out
Wednesday 26th April 2017 at 7pm (doors open 6:45pm)
At Lecture Theatre A, University Place, 176 Oxford Rd, Manchester M13 9QQ
Peter Tatchell will talk about the ongoing democratic struggle against the Assad dictatorship, and the war crimes of the Syrian regime and its neo-imperialist foreign backers: Russia, Iran and Hezbollah. He will also critique the role of Western governments, left-wing parties and the anti-war movement.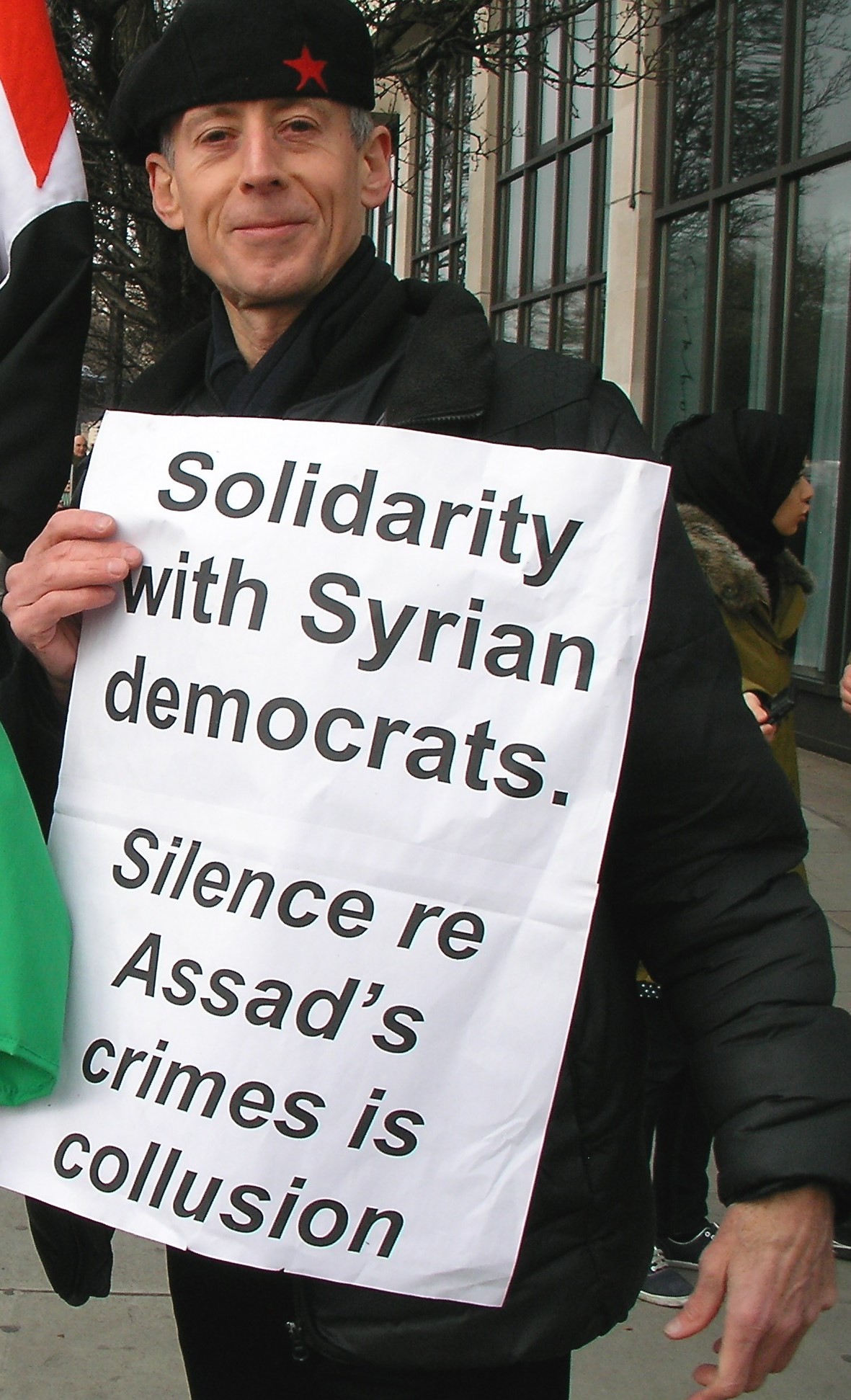 Peter Tatchell
Although he is best known for his work campaigning for LGBT social movements, Peter Tatchell has, for 50 years, supported many social justice and human rights campaigns – including the campaign against the US wars in Vietnam, Afghanistan and Iraq. He has supported democracy movements in Saudi Arabia, Iran and Syria, as well as the cause of a Palestinian state.
In 1999 and 2001 he attempted a citizen's arrest of Zimbabwean President Robert Mugabe, and in 2003 he ambushed Tony Blair's motorcade in an anti-Iraq war protest.
A previous supporter of the Stop the War Coalition, Tatchell and many other public personalities have expressed concern about the failure of StWC and left wing parties to support the Syrian people's democratic struggle against the dictatorship of Bashar al-Assad:
In December 2016, Tatchell joined Syrian activists in disrupting Jeremy Corbyn's speech in protest that he had ignored the appeals of Syrian democratic and civil society organisations who were urging a debate and vote in the UK parliament for humanitarian aid drops to Aleppo and other besieged cities:
http://www.jvoiceuk.org/p/why-we-had-protest-corbyn-on-syria-by.html
Peter pointed out that Jeremy has strongly and rightly spoken out against Saudi intervention in Yemen but hardly spoken out at all against the military intervention in Syria by Russia, Iran and Hezbollah.
WATCH this video of the protest:
https://www.theguardian.com/uk-news/video/2016/dec/10/peter-tatchell-syria-protest-disrupts-jeremy-corbyn-speech-video
Tatchell set out a concrete plan of what the UK government and opposition could and should be doing to aid the beleaguered civilian population: http://bit.ly/2gItDqU
Labour declined to support the proposals.
Please join us for this important event in solidarity with the Syrian people's struggle for democracy, social justice and human rights.
PLEASE NOTE REGISTRATION ON EVENTBRITE IS ESSENTIAL